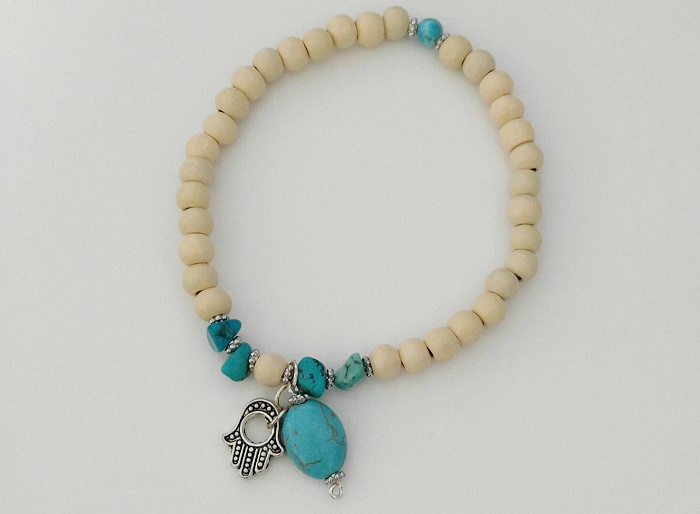 Image Credit: https://afeatherandbutterfly.com/listing/277587602/ankethandmade-ankletwooden-beads
Anklets are nothing but a piece of jewelry worn around the ankles. In earlier times women from Arabia and Egypt wore anklets attached to toe rings as a symbol of matrimony. In a country like India, it is customary for a bride to wear anklets along with her sari at her wedding. Anklets have become sleek and elegant from being chunky and heavy. Anklets have once again gained popularity and are in demand. They are made from expensive metals like gold, silver, platinum and inexpensive materials like brass, stone, bone, glass, jute, ivory, and wood.
Handmade Wooden Anklets
Wooden anklets are unique and easy on the pocket; this makes them affordable to a large section of people. These anklets are generally made with a string of wooden beads that are either natural in color or painted. These wooden beads are also mixed with leather, glass or plastic beads to give them a distinctive look. The string of beads is attached with a clasp at the end which makes it easy to wear. Wooden anklets go with any form of traditional or modern wear. Though wooden anklets are made from different kinds of wood, anklets made from coconut tree wood are becoming popular for their exotic island look.
Wooden anklets are durable when compared to the other inexpensive anklets as they do not break easily. They also tend to last longer as opposed to anklets made of cheap metals or plastic.