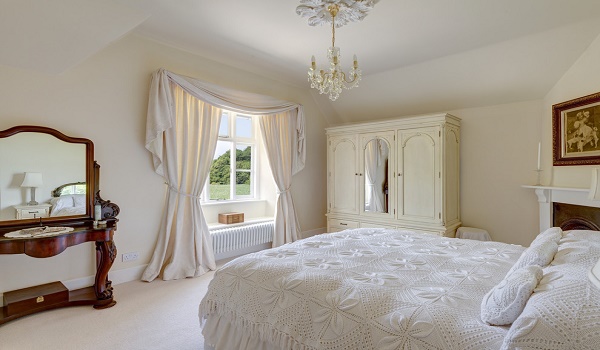 Image Credit: https://www.czmcam.org/15667-wardrobe-designs-for-bedroom-with-dressing-table-bedroom-shabby-chic-style-with-white-wood-wall-art-wall-art/wardrobe-designs-for-bedroom-with-dressing-table-bedroom-traditional-with-mirror-panel-corner-fireplace-crochet-coverlet-bedcover-9/
Coverlets are nothing but light weight decorative piece of cloth that covers the whole length of the bed. Shams and the skirts of the bed are inclusive and mostly pillow covers are not included. But now-a-days, people have started making coverlets with matching pillow covers that looks amazingly beautiful when thrown on the beds. They may also be called as throw blankets and can also be used during a picnic or an outing. The use of coverlets has been there for a long time, but the use of decorated coverlets came into existence during the 19th century.
Handmade Crochet Coverlets
Coverlets are a perfect way to beautify ones bedroom and bed and can be called as a way to express ones artistic innovation and taste. They are available almost in all the supermarkets or any shops dedicated for beddings and are available in a huge range of designs, colors and sizes. There are a lot of coverlets available like cotton coverlets, satin coverlets, velvet coverlets, woven coverlets, Tapestry coverlets, crochet coverlets.
Crochet is actually a process in which the fabric is created with the help of long flowing thread or yarn using a hook called "crochet hook". This process is similar to knitting where loops of yarn are pulled through other loops and beautiful piece of cloth is made. The difference between crochet and knitting is that, only one loop is active in the former and a crochet hook is used instead of a knitting needle.
This was primarily used in countries like China, Arabia and South America to make laces and woolen clothing. And later people in France started making Crochet Blankets which is a thriving form of business and even children are involved in making blankets. It is mainly followed as a form of art.
Crochet coverlets are made with such beautiful floral and geometric patterns and designs that they look really amazing and dandified on the bed. Crochet coverlets are not attached with bed skirts. But always matching bed skirts and pillow covers are available separately. The only drawback with these coverlets is that, they can never be used directly on beds. A cotton bedspread should be used as a lower layer and the crochet coverlet can be used as an additional layer. There are huge ranges of colors ranging from pastel to darker shades, so one needn't worry whether a particular shade will match with his bed. There is no separate ornamentation done to these type of coverlets as they look great as it is.