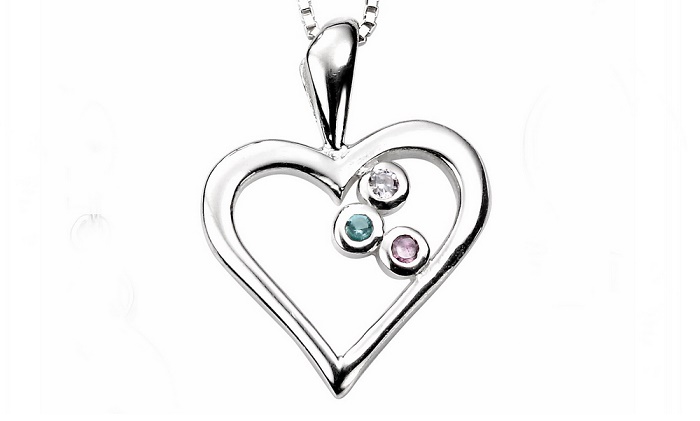 Image Credit: http://www.rocksroundtheworld.co.uk/sterling-silver-cut-out-heart-pendant-with-amethyst-blue-topaz-cz-and-lavender-cz-5926-p.asp
Since ages pendants have been worn by both men and women to adorn themselves. Silver is the metal which was worn by the kings and queens from ancient times in Egypt. Since then silver ornaments are considered as a symbol of wealth by Egyptians. These people used to wear this metal around the neck in the form of pendants to signify their wealth and beauty. These silver pendants instantly add a perfect touch to the whole outfit. Hence these ornaments make an ideal wear for all the occasions. Silver pendants of today come in many shapes and sizes. You can make a smart choice and add these beautiful ornaments in your box of jewelry.
Silver Pendants Handicrafts
Silver Pendants for Men
Silver pendants are very stylish ornaments for both men and women. Silver pendants designed for men come in an elegant blend of classy and masculine designs. You can find a variety of designs which will cater to different tastes. These silver pendants no doubt make perfect gift for that special occasion you wish to commemorate, such as Father's day, Valentine's Day, Anniversaries. Choose the gemstone according to the birthday or religious preferences. A silver crafted pendant adds a hint of classiness to the person who is wearing this jewel. These silver pendants for men are available in a wide variety of shapes and colors at low-prices.
Silver Pendants for Women
Silver pendants add a subtle spark to any outfit that you wear these ornaments. A silver pendant studded with gems or diamonds adds more elegance to the jewel as well as to the wearer. You can also get your personal messages imprinted behind of these pendants. Silver pendants are designed in various colors and customized designs. This piece of jewelry makes a perfect gift for your special one. These pendants show the depth of love towards your loved ones. Since silver metal is white and shiny in surface they seem to go very well with traditional ethnic clothes. Therefore, they are also considered as one of the modern and stylish jewel statements.
Silver Pendants Engraved
Personalized silver pendants make a perfect elegant and sophisticated wear for any occasion. You can engrave on the pendant with words of love, faith and appreciation. The pendants are tiny in size and have limited space to engrave with messages. Hence the messages should be drafted with the limited characters. You can either engrave a name, a special date or an initial of the special person you admire the most. A silver pendant engraved with a personalized message shows the utmost love and care of the giver.