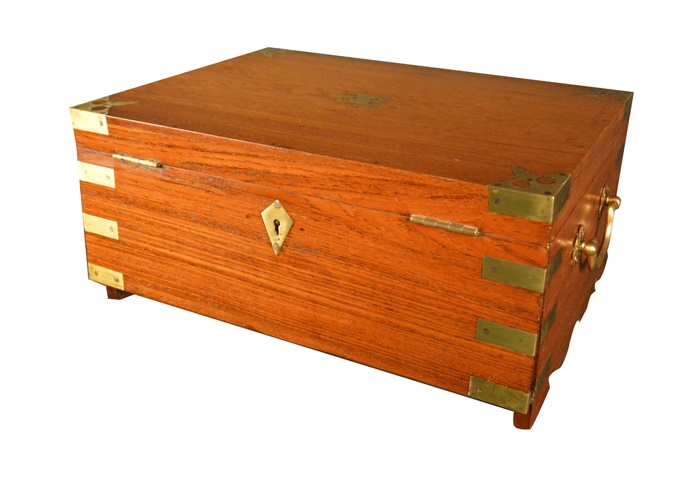 Image Credit: http://moorthys.com/antique-products/furniture/1/4/83/jewellery-cum-cash-box-with-secret-compartments.html
Boxes are structures made of different materials like steel, cardboard, wood and certain metals and are used for transporting or storing goods. Boxes are usually rectangular in shape and are at times ornately decorated. They may have domed, curved, square, elongated or sloped surfaces and can be opened by removing, sliding or raising the lid. They may also have clasps or locks or catches to secure them and anything ranging from jewelry to clothing can be stored in them. Among them wooden boxes made from teak wood are very popular and in huge demand.
Handcrafted Teak Wood Boxes
Teak wood is a hardwood that is very dense in nature and it is used to make both outdoor and indoor furniture. Teak trees belong to the Verbenaceae family and are native to Southeast Asia and other countries like India and Bangladesh as well. Of all the teak wood available, Burmese teak is probably the best and most sought after.
The major advantage of teakwood is that it is water proof and decay resistant as it contains a particular oil called 'Galih'. Teak trees can withstand any type of climate and weather condition. Another special property of Teak is that it is unbreakable when bent or in the face of gusty winds.
These special properties of teak wood have attracted craftsmen all over the world to make teak wood boxes which are essential furniture. Teak wood boxes are beautifully created and they look traditional yet really modern in outlook. Craftsmen from places like Jodhpur and Jaipur are very famous in making teak wood boxes that are world class. These boxes are made with traditional designs that are intricate and sometimes in bright and stained colors.
Big sized boxes with attractive designs change the entire décor of a room. One can also gift these boxes to anyone for any occasion as they make unique gifts are sure to be cherished.