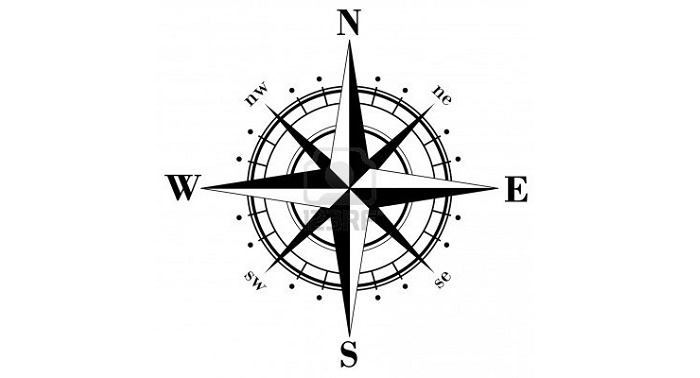 Image Source : http://moziru.com/explore/Drawn%20compass%20navigational/
A compass is a navigational instrument for determining direction relative to the Earth's magnetic poles. The compass greatly improves the safety and efficiency of travel, especially during ocean voyages. In these compasses, the free mounted magnet will point relative to earth's poles, thus giving exact indications of direction. Nowadays, these compasses have become fine gifts for collectors and nautical enthusiasts. They can very well be used as decorative items to match your antique collection. Compasses are available with a wide variety of prices and some of them are antiques with historical significance. Less expensive compasses in attractive boxes are also available, but it is good to buy the best one, in order to ensure proper functioning. Over the years the art of collecting and gifting these nautical items has only found a greater following and thus the demand for these accessories has risen to a peak. Some unique antique compasses are one of a kind of lifetime collections.
Nautical Navigation Compass Gifts
There are different varieties of navigational compasses which make a great gift and accessory for your home and office. Check out different navigational compasses given below.
Miniature Boxed Compass
The Miniature Boxed Compass is a beautiful replica of a small antique brass compass in a solid hardwood box with brass-inlay. The corners of the box are reinforced with lighter hardwood. This handsome compass makes a beautiful addition to a nautical collection or executive's desk.
Presentation Compass
A Presentation Compass is a beautiful compass with quality materials and workmanship. This is made out of engraved cherry or rose wood. It is an excellent executive gift item and can be used to accessorize study tables and side tables.
Mini Key Compass
This exclusive handcrafted mini key compass with a key chain is made out of solid brass and shiny brass polish to give it good finishing. These compasses make a great gift for children.
Directional Desk Compass
The Directional Desk Compass is a solid brass copy of an antique air-damped compass. The compass needle has long, balanced air paddles mounted perpendicular to the needle to allow stable readings. This compass makes a perfect desk accessory for a renowned office.