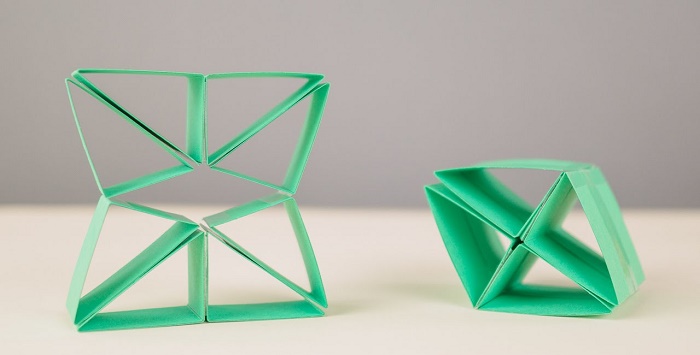 Image Source : https://www.youtube.com/watch?v=Y-qXiRIUZls
Paper toy crafting is considered as a popular and challenging skill with children as well as adults. The simple appeal of taking a flat sheet of paper and turning it into a paper toy with 3 dimensions has been enjoyed since generations. This craft making such toys is fun. It adds loads of pleasure and enjoyment to everyone. Paper toy crafting is a tricky skill for people of all ages. As the name suggests, paper toys are crafted with paper. Generally these paper toys are designed for children.
Paper Toys Handicrafts
Crafting a paper toy is a traditional Japanese folk art. This art was introduced in the 17th century and was popular by the mid 19th century. Since the cost of paper was very high in those days, paper crafting was only meant for the rich people. As the days went by, the cost of the paper lowered, hence the art reached the people of all the class. Since then they discovered interesting and useful ways to use folded paper. Some paper toys are functional and delicate, while others are just sculptures crafted from card stock. The purpose of this modern art is to alter a flat sheet of material into an eye-catchy paper toy. This involves various steps to craft a paper toy namely; folding, cutting, notching or gluing.
Butterfly Card
A butterfly card is crafted from construction paper. This card makes a great gift for occasions like birthdays or mother's day. The components needed are construction paper, pencil, scissors, punching machine, glue stick, marker/crayons and glitter glue. The card can be made more attractive with colorful glitters. This colorful butterfly card can be crafted with a message in it.
Curved-Flap Envelope Craft
Curved flap envelope is designed with curved flaps. The materials needed are an envelope, construction paper, pencil, scissors, glue, stickers. These curved-flap envelope craft makes a special envelope for the occasion. They can be crafted with eye-catchy and colorful stickers depending on the choice.
Hanging Japanese Fish
Hanging Japanese fish are very easy to make. The materials required are old magazines, glue, scissors, staplers, markers, punching machine, crepe paper, and string. The fishes designed from paper and old magazines appear beautiful hanging from the top of a room. A classroom hung with these handcrafted Japanese fishes looks quite remarkable.