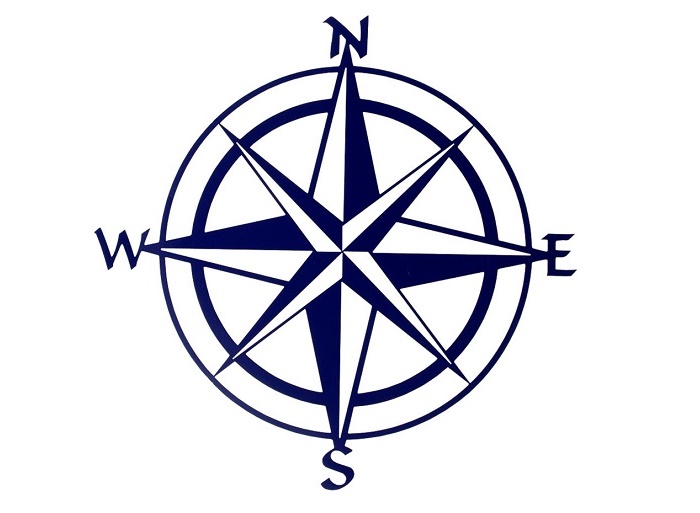 Image Credit: https://www.craftys.co.nz/product/baseplate-style-compass/
Although the main purpose of the wheel compass is to know directions, it also serves as a wonderful nautical decorative instrument. This compass is inspired by the ship wheel and it comes in different designs, colors and artistry. The wheel compass is usually made of brass, copper, aluminum and wood. Different kinds of finishes are given to these compasses to enhance the beauty and durability. There are many antique compasses with unmatched designs which radiate a navigational touch to the home. And they also make great maritime gifts for your dear ones. So enhance the beauty of your home and office with these breathtaking compasses.
Types of Nautical Wheel Compasses
Wheel compasses come in a variety of shapes and designs such as the "Paper weight wheel compass", "Key chain wheel compass", "Wheel compass with stand" and the list goes on. There are many miniature ship wheel compasses that can be used as decorative or gift items or else can be used for defined purpose. Different types of wheel compasses are explained below.
Chain Ring Compass
Chain ring wheel compass is an awesome chain ring in a ship wheel design. This compass is made with brass, copper or aluminum. It contains the compass in the middle of the wheel and the chain is attached to the eyelet of the wheel bar. This can be used as fancy garment jewelry. These jewelries act as charming gifts for your loved ones.
Brass And Wood Stand Compass
Solid Brass and wooden stand wheel compass represents the finest replica of the original traditional ship compass. This compass contains a solid brass pillar with a wooden wheel compass, which is attached to the pillar. This makes an ideal nautical gift for a person who likes ships and they are amazing for decorating home and office spaces.
Paper Weight Compass
Paper weight wheel compass is made of premium quality brass which is used for reading directions and also acts as a paperweight. These compasses are available in different designs and finishing, thus they make for great table top decor.
Ashtray Wheel Compass
Ashtray wheel compass will serve as both a functional and a decorative item. This brass or copper made piece contains the compass at the centre and a circular narrow space around it serves as an ashtray.