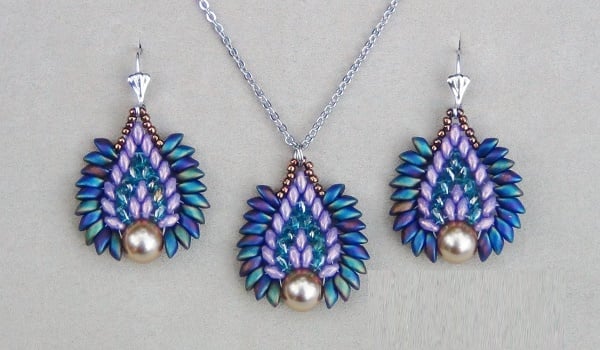 Image Credit: https://www.youtube.com/watch?v=xituFDvZZsU
Earrings are one of the most favorite accessories of women. A stunning pair of earrings can change a dull look into a beautiful and glamorous one. Earrings can add a sparkle to the feminine look of women. Whether it's a birthday, wedding or any other special occasion, beautiful earrings are always there to embellish you. These earrings will surely add an instant spark to your face and attract the viewer's attention. Because of the rising popularity of such earrings, many varieties of beaded earrings are manufactured and sold in huge numbers. Beaded earrings are one of a kind, and hardly likely to go out of fashion. Beaded earrings are available in different sizes and patterns. Young girls generally love to wear big drop earrings, whereas older women often prefer smaller and simpler earrings. Thus, beaded earrings are the best option for women of all ages.
Ideas To Make Beaded Earrings
Making a beaded earring is an interesting activity and can be done with a small amount of money. They can be made easily if the basics are learnt properly. You can make earrings of different designs and sizes which fit the theme and trend of the season. Some of the basic tips for making beaded earrings are explained below.
It is best to start by reading magazines that give different beaded earring projects. The step by step instructions given in such magazines help you get the basic layout of the project. Several books on beaded earrings are also available which give the necessary information often skipped in magazines.
There are different types of beaded earrings such as the stiletto, hoop, stud, chandelier and drop type of earrings. If you want something trendy and attractive, then go for stiletto, chandelier and hoop. But if you like a simple and classy look, then stud earrings are the best choice. The technique to make these earrings depends on the earring design.
Beads are available in different colors, styles and designs. Choose the ones suitable to your project. Other material like silk, thin plastic wire, metal wires, metal hooks and, if required, a few crystals and pearls, too, can be used to further decorate beaded earrings. One more thing essential for designing the earring is the 'finding'. A 'finding' is the base to which the beads are attached. These findings are available in different patterns and sizes; choose the one that suites your project.