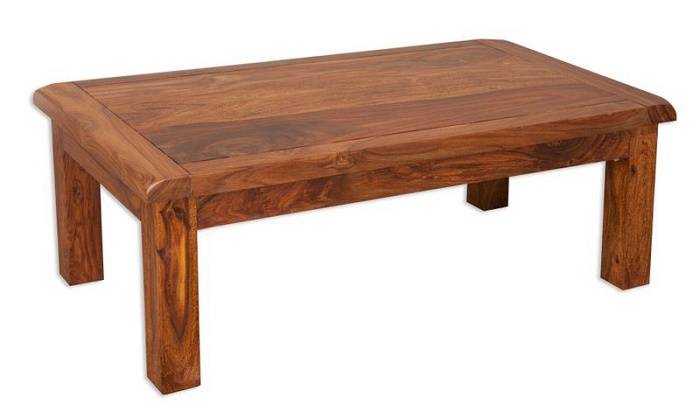 Image Credit: http://www.oaklandsfurniture.co.uk/vellar-indian-sheesham-low-coffee-table-3400-p.asp
Shisham otherwise called as "Sheesham" or "Indian Rosewood" belongs to the family Dalbergia sissoo is an erect deciduous tree. It is a native to Haryana and other few parts of India like Jammu and Kashmir and a few other states. It is also found in Pakistan, Nepal and Bangladesh. It grows as tall as 1300 mm and can withstand extreme draught as well as extreme rainfall of up to 2000mm.
Handcrafted Shisham Table
Shisham is the leading species among many rosewood species. Shisham wood is used to make the finest furniture and veneer cabinets all over the world. Shisham wood is in huge demand for its durability, attractive grain surface, color and the quality to withstand extreme climatic conditions. The heartwood of Shisham has golden brown graining and the lighter sapwood has and ivory graining which makes it very attractive and is used as an alternate to teak wood.
Shisham tables are available in various ranges and sizes from large dining sets to small study or tea tables and looks extremely elegant when polished. Shisham wood nested tables are in huge demand as it can decorate any corner of the house and if not in use can be arranged one below the other. Shisham tables like Console table and Shisham wood trunk tables are also quiet famous. Tables made from Shisham heartwood are very resistant to dry wood termites. Shisham Wood tables are very beautifully crafted and would be an inspiring addition to your existing set of furniture.