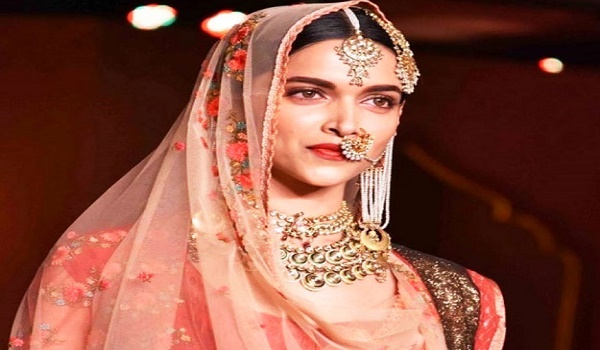 Image Credit: http://www.jewelsome.com/tag/bridal-jewelry/
Jewelry plays an important role in any wedding. The bride looks incomplete if she doesn't wear all the jewelry meant for her. In weddings especially in India, the bride is said to deck herself with gold jewelry and jewelry embedded with precious stones. Jewelry studded with precious stones like pearls, jade, emeralds, rubies, etc. also play a major role in bridal jewelry. The jewelry varies from bracelets, necklaces to grand chocker sets, etc. If the bride's family intends to have a grand wedding, then they might go for designer or antique jewelry.
Handmade Bridal Jewelry
Types of Bridal Jewelry
Indian weddings are highly structured affairs. There are a lot of small functions like the mehandi, sangeeth, engagement before the wedding. The bride, for these functions can opt for jewels that are not too grand like a chain with an attractive pendant, simple earrings, bangles, etc. For the special day however, the jewelry for the bride is grand and elaborate. It is customary that certain jewelry be worn by the bride.
Maang Tikka
Maang tikka is usually a very stylish piece of jewelry that is worn on the centre parting of the forehead by the bride. This is a very elegant piece of jewelry and is available in various designs and shapes, with or without stones.
Shringar Patti
It is a circlet made of gold, which adorns the forehead of the bride. It is usually worn on the hairline and has a circular pendant in the middle.
Necklace And Earrings
Without the necklace and the earrings, the outfit of the bride is incomplete. It comprises of a heavy neckpiece and earrings that match them. These sets are usually studded with stones and match the dress or sari the bride would be wearing.
Nath or Nose rings
The nose ring is usually studded and has a long chain attached to it which is pinned or hooked in the hair of the bride. The Nath is a very important part of any bridal jewelry and it has become a fashion statement today.
Hathphool
Hathphool is nothing but bracelets attached with rings. This is a beautiful piece of jewelry that adorns the wrist as well as the fingers of the bride. It is made as a bracelet attached with one or more strings that is in turn attached to the rings at the other end.
Bangles
Bangles, otherwise called "Chudi" are made with glass as well as gold. It is customary that every Indian girl or woman should wear bangles for important occasions. In Northern India, girls are required to wear red colored bangles on their wedding day.
Rings
Rings are also known as 'Anguti' and are an essential part of bridal jewelry. She should wear her engagement ring on the left hand ring finger. Other than that she wears one or more rings made of gold and diamonds.
Toe rings
Toe rings or 'Bichhua' are made of silver and are worn on the toes. It is essential for a bride to wear toe rings after her wedding as it a symbol of marriage.
Mangal Sutra
The most essential part of the bride's jewelry is the 'Mangal sutra'. It is a necklace with black color beads and is worn by the bride at the marriage. In south India, it is usually a pendant with some traditional symbol attached to a yellow thread which is not quiet heavy. Later, after a few months this yellow thread is removed and the pendant is attached to a chain. This is a symbol of union between the bride and the groom.
Payal
Payal is nothing but the 'Anklet'. It adorns the ankle of the bride and is made of silver. At times it is decorated with enamel, minakari work and beads.
Baaju Band
Baaju band otherwise called as arm bands are usually worn on the upper part of the arm. It's a heavy piece of jewelry and today brides wear it and sometimes exclude it.
Kamar band
A 'Kamar band' is usually worn around the waist of the bride to support the dress and keep it in its place. It is a very heavy piece of jewelry and today's brides have the option of not wearing it.