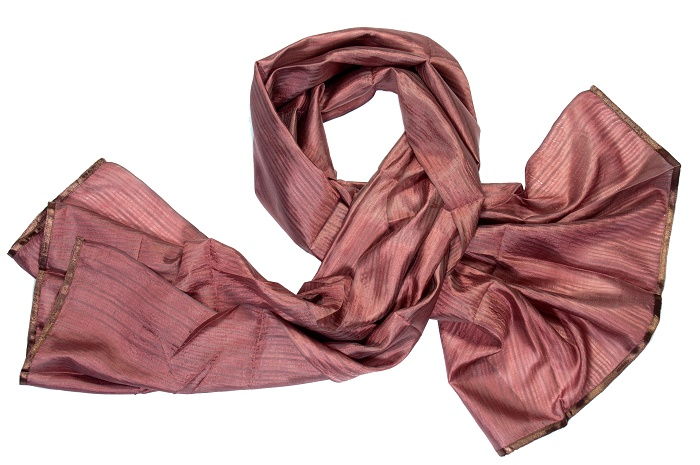 Image Credit: https://www.countingflowers.co.uk/webshop/628/silk-shawl-autumn-leaf
Silk shawls are versatile pieces of clothing that are worn in a number of ways by women of all ages. These are truly ageless and timeless; they add beauty and elegance to the appearance of woman. They also inject a classic appeal which in turn suits both the young and old alike. It is a known fact that all women try hard to look gorgeous, no matter what the occasion is. These shawls add a spectacular lift to even the plainest tops worn and will make you stand out in the best possible way.
Silk Shawls Handicrafts
Silk is a natural fiber formed by the silkworm. Due to the complicated cross weaving of the threads, it reflects light and shines. Therefore these threads are mainly used in the manufacture of garments. These garments mostly produce trendy fashion accessories for women like silk saris, silk shawls and scarves etc. Walking in the evening makes one feel comparatively cool. Even in warmest of summer days, when the evening gets cooler, it reminds us of a silk shawl. So hitting the road with low-cut or backless dresses will not be a good idea unless you have something to cover up with. The challenge is however to find something elegant, which matches not only the dress, but also the color and style. Silk shawls add bewitching charm to the wearer. These shawls are light in weight and provide remarkable warmth to the wearer. They are not like other traditional winter jackets or coats. Silk shawls and scarves are often passed down from generation to generation as precious heirlooms. These stylish materials add a pop of color to wardrobes.
Silk shawls are the fashionable accessories in demand today. They gel well with any outfit. These garments are worn in the more traditional ways around the shoulders and attach a classic appeal to ones appearance. These are mostly chosen for evening wear by all age groups. They are the best distinctive and elegant fabrics preferred in any weather. These silk shawls come in both short and full-lengths, and add a fabulous look when the fabric floats while walking. They are produced with various eye-catching hand painted and hand dyed designs. These outfits appeal to a wide range of ages and personal tastes.