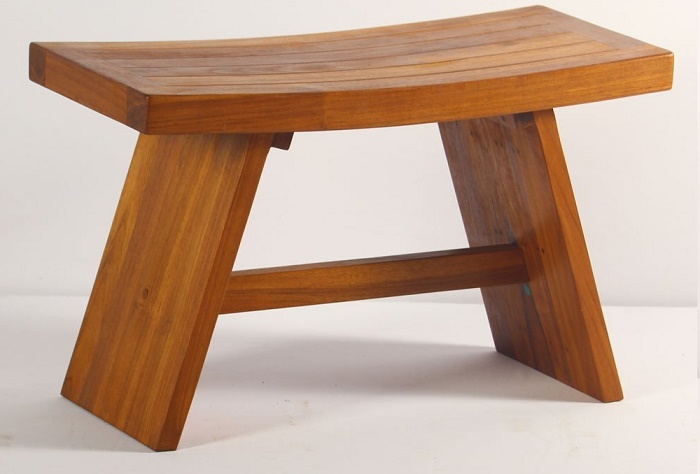 Image Credit: http://teakpatiofurnitureworld.com
Teak wood is obtained from the teak tree or Tectona, a tropical plantation. They are hardwood birches belonging to the family of Verbenaceae. Teak is found in Asian countries like India, Indonesia, Philippines, Myanmar, Malaysia, etc. Teak from Indonesia is however considered to be of the highest quality in the world. This tree can live up to 100 years. Teak wood is used to make all types of furniture like tables, chairs, writing tables, desks, etc.
Handcrafted Teak Wood Tables
Properties of Teak
The Teak tree is known to withstand any type of climate and weather conditions.
It has a special property that makes it withstand gusty winds without breaking.
The teak tree has oil called 'Galih' which makes it highly water resistant, which can protect it from decay or any bacterial infestation.
All these properties of teak wood have attracted hundreds of craftsmen all around the world who have converted it into all types of utility furniture.
Teak tables due to their hardy nature can be used as outdoor furniture because of its durability. They are more resistant to the forces of nature and will not corrode like steel furniture or break like plastic furniture. These Teak tables can be used as dining tables outside the house for family get-togethers in the lawn or garden, near the pool, in the backyards, deck areas, etc. during nice sunny weather.
Many people tend to invest in a teak wood tables and chairs as a status symbol and it can be passed on to the future generation as an antique piece. You can find a good quality teak by counting the knots present in the table. A good quality tree is assessed with the small number of knots present. And also make sure that the hardware is attached to the legs and the top of the table properly. It should be screwed and not pasted with glue.
Teak tables are available in wide range of sizes and styles ranging from huge dining tables to small coffee tables. Decide upon it according to the size of the room and your need.