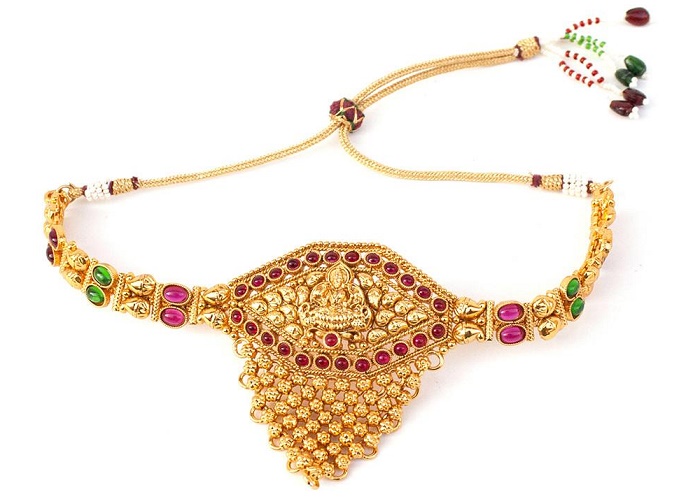 Image Source: https://www.duelonjewel.com/collections/types?q=armlets
Dating back to the Elizabethan age, glass armlets have been used studded with precious and semi-precious stones. Armlets are usually worn along the upper part of the arm and make a person look attractive. Even though it looks like a bracelet, it is bigger in size and complements any kind of attire. These fused glass armlets are very simple to make yet great to look at. However, there are instances of people complaining of these armlets being uncomfortable even though they are really eye-catching to look at. Even though only men wore it during the ancient times, glass armlets have become an adorable piece of ornament worn by women all over the world now. In olden days people believed that wearing these armlets warded off the evil spirits.
Handcrafted Glass Armlets
People today have taken a liking for different kinds of jewelry, and so glass jewelry and particularly glass armlets are becoming quite popular. Even though glass is fragile and brittle, people go for these pieces of ornaments for their sheen, color and attractiveness.
Glass armlets not only accentuates and enhances the attractiveness and charm of a woman but also make perfect gift items that can be gifted to anybody ranging from friends to family. These glass armlets needn't look like a bangle or a bracelet, even a string of colorful beads put together in a string can be worn as a glass armlet.
Glass can be combined with any type of plastic or ceramic beads to make them even more attractive. Even larger sized glass bangles can be worn as a glass armlet. Glass armlets are durable as they are made from hardened glass. Specific designs like teardrops, animals and floral designs are in demand among the younger generation of today.
There are a variety of glasses like cut glass, colored glass, depression glass, pressed glass, transparent glass, etc. used to create armlets and these glass armlets are produced in countries like India, China and Italy. Countries like Japan, UAE, New Zealand, Malaysia and Australia import these glass armlets.
The glass is crafted and beautifully made into armlets and made available in antique and rough designs too, catering to the taste of different people!