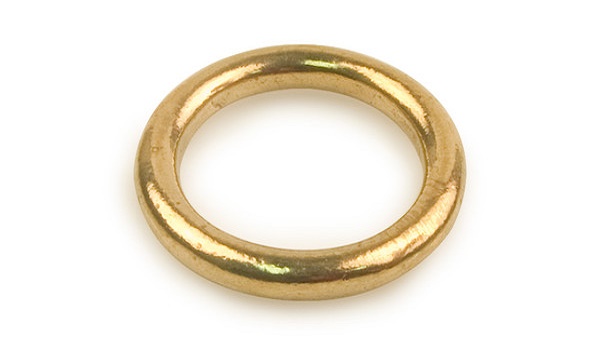 Image Credit: http://www.sailrite.com/Brass-Rings-6-7-8
Brass jewels are becoming very popular today because of their modest and realistic look. They go well with any modern outfit as well. Brass jewelry was once popular and both men and women wore them. Brass is prized for its suppleness and it shines as it is an alloy of copper and zinc and is now used widely in making ornaments. Even though brass has been used since ancient times, its original use as a metal came into existence only after the medieval period. Freshly polished brass jewels look like gold, but they soon turn into reddish brown when exposed to the elements.
Handcrafted Brass Rings
Rings are made of various materials like gold, silver, wood, plastic, etc. Brass rings also called as 'jump rings' have their own place among the plethora of other rings that are available in the market.
Anyone can wear these jewels and they are safe on any skin type including sensitive skin. Brass rings can be worn on any occasion and along with any type of jewelry. They normally blend well with warm colors like red, maroon, violet, black or white colored outfits.
At times brass rings are embellished with precious and semi-precious stones and beads to make them look more attractive. The popularity of brass rings has soared so much that they are now used with modern outfits as they add an ethnic effect to it These brass rings are available in various shapes and geometric patterns. Plain brass rings can be attached with beads to create bracelets.