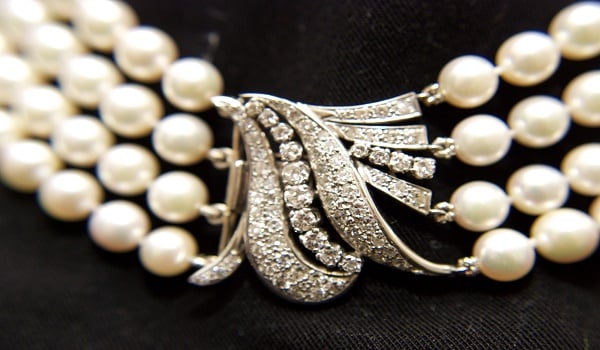 Image Credit: http://hhalgarnerofnatchez.com/estate-jewelry/
Jewelry that has substantial history attached to it, or on simpler terms, very old jewelry is known as antique jewelry. Antique jewelry usually has a rough and dull look, and tends to retain an old charm. Such jewelry is customarily handed over to the daughters or daughter-in-laws as part of traditions. Apart from being valuable, such jewelry has a lot of sentiments attached to it. Each piece of antique jewelry is unique in design and look. It is for this reason that such jewelry is much sought after by collectors and enthusiasts alike.
Handcrafted Antique Jewelry
In India there are different forms of antique jewelry like kundan, minakari, filigree, jadau and many. These antique jewels were also studded with precious stones like emeralds, rubies and jade, thus making the jewels very unique and expensive. Antique jewels are not sold anymore with retailers, but are sold at auctions and at antique trinket shops at exorbitant rates. These rare jewels are attractive to behold. However, many jewelers today imitate such jewelry and try to pass them off as antique jewelry.
Today jewelers produce jewelry with antique finishes. Nevertheless people, who value the exclusiveness of antique ornaments, go for the original jewels. It is interesting to note that, today apart from Indians, people from other countries like the UK and the US also find such jewelry charming and buy them.