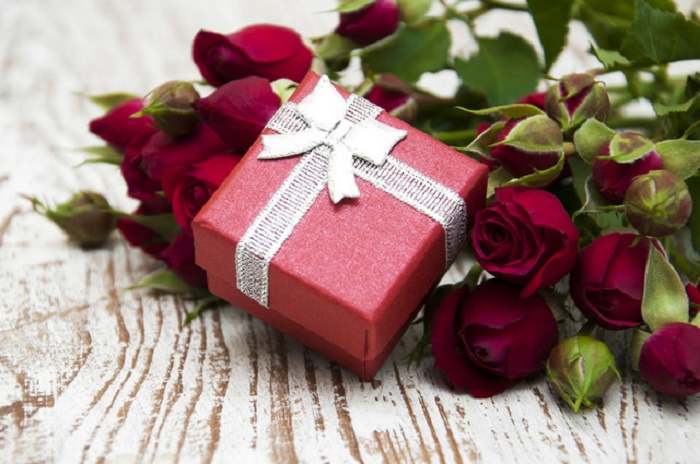 Image Credit: honeymoon.how/wp-content/uploads/2016/07/personalised-wedding-gifts-bride.jpg
Indian weddings are known for their pomp and show. Guests are treated as gods and Indian weddings demonstrate it with added charm. In Hindu weddings, gifting forms an integral part of the ceremony. Both guests and hosts exchange gifts, in order to express their joy and gratitude. However, while choosing a gift for the couple, do keep in mind certain things like which party has invited you, the girls or the boys, your relation, your budget etc. When in a fix while choosing the gift, you can always opt to give cash as a token of love. Here are some wedding gift ideas that may come handy.
For the Couple
In a wedding, although the guests either hail from the bride's side or from the groom's side, it's a fair idea to encompass both of them when it comes to the gift. That way one can convey their best wishes for the happy couple and be memorable to them together. Here are some ideas that work best in this scenario:
Cash – It is a long standing tradition in India to present the newlyweds with cash. Also known as Shagun in certain parts of India, cash not only gives the couple the gift of choice, but for the guests it releases them from the pressure of having to worry about the likability of their gifts. All you have to do is put the amount in a nice, decorative envelope and just hand it over along with your blessings. Previously, gift cheques were in vogue, where u had to just deposit it into your bank account or just encash it at a branch. Nowadays you can purchase a gift card from any bank which can just be swiped at the store during purchase just like credit or debit cards. This is the most efficient way of gifting and sets the newlywed couple up nicely when they are contemplating building a space of their own.
Gift Vouchers – Another popular way of giving the gift of choice is to present the couple with Gift Vouchers from trendy lifestyle chain stores like Shopper's Stop, Westside and Pantaloons, or even e-stores like Amazon and Flipkart. These vouchers can be used to purchase a wide range of lifestyle items like clothes, shoes, decorative items, books, electronic appliances and gadgets.
Holiday/ Honeymoon Package – It is a great idea to gift the newlyweds an all-expense paid trip to a beautiful destination for just the two of them. It can be to a serene hill station like Kashmir or Uttaranchal, or it can be a romantic beach holiday in Goa or Andamans. If you are feeling generous, gift them an international holiday, anywhere from Bali to Europe depending on your budget. I am sure it will be considered a thoughtful gesture as the couple gets to spend quality time with each other without having to worry about the nuances of the trip.
Spa Session – Indian weddings are a long drawn out process with multiple ceremonies spanning over days. Having to go through them all and interacting with the entire guest can be pretty exhausting. So, a post-wedding spa session can be the ticket to ward off all the weariness and get rejuvenated for their future. It is a great idea to gift them a pre-booked session of pampering at a renowned spa, complete with aromatherapy and mud-baths to wipe away all traces of post-wedding fatigue.
Furniture – Every newly married couple dreams of building a space of their own and it may be a great idea to contribute towards decorating that by gifting furniture for their room or home. It may be a modern queen size bed, or it can be the cozy recliner set for them to relax or even a nice decorative indoor swing. Leave your mark forever in their home with a piece of beautiful furniture.
Home Appliances – Modern electric appliances are indispensible for a modern household and gifting a key piece may be the way to earn some heartfelt thank you. It can be for entertainment purpose like Television or a Home theatre, or it may be for the kitchen, like a refrigerator or food processor. Microwave ovens, Induction cookers and mixer grinders are also some indispensible but relatively cheaper options.
Customized Decorative Items – If you were familiar with the couple before they got married and have some nice memories captured, you can incorporate them to make some great personalized home décor items like Photo Collage, Composite photo frames, wall hangings, Photo Clocks, throw pillows, Coffee Mugs and show pieces.
Photo Montage – If you are a photography enthusiast and believe that photos are the best ways to relive a moment over and over again then you may consider creating a very special photo montage for the couple before, during or after the wedding ceremonies. Use your framing skills to capture their special moments, get all the near and dear ones to write personal anecdotes involving the two, create a special digital or paper scrapbook, and there's a keeper of a gift.
Jewelry – Jewelry sets like bracelets, with your blessing engraved on them are great idea for gifting. One can also gift other jewelry items like gold chains and rings as a 'him and her' set.
Watches – Couple watch sets are also a great idea to gift the newlyweds, perfect way to say that their happy times have begun.
Perfumes – Designer perfumes are a great gift to wish the couple the best in their new journey. Brands like Clavin Klein, Dolce and Gabbana, Roberto Cavali make great perfumes for both genders and they come in beautiful gift sets that scream class and style.
Toiletries – Fragrant toiletry sets including Shower Gel, Shampoos and Body creams are great for gifting with brands like The Body Shop and Forest Essentials having multiple ranges suitable for both him and her. It will be a great idea to combine two such ranges into one single fragrant gift set. You can also go for Him and Her towel and Bathrobe sets with their names monogrammed on them.
Books – If the couple shares a passion for reading, then books may be the ideal gift. Be sure to include one from their favorite genres and include some you think they will enjoy reading together. 
Flowers and Cards – Flowers are always a good idea to express your blessing and good wishes for the happy couple on their journey. Be sure to include some heartfelt words of wisdom in an accompanying greeting card.
For Her
Certain ideas remain deep-rooted in our Indian psyche and gender roles are being reversed every day, certain gifts are favored more for gifting the bride keeping in mind her traditional role of keeper of the household, than others.  
Jewelry – Necklaces, earrings, bangles, rings and anklets made of gold and silver, studded with precious semi-precious stones remain the top choice to be gifted to the bride. Traditionalists prefer 22K gold jewelry, while more modern-minded people are choosing platinum and 18k gold jewelry with modern designs. Diamond earrings and rings are also very popular options when it comes to wedding gifts. Jewelry boxes to store all the trinket is also a great idea for gifting.
Dresses – Wedding season spells endless number of ceremonies, functions and invitations. For that purpose gifting a saree, or lehenga or salwar-kameez, is a great option. You can even go for high end designer labels like Sabyasachi and Ritu Kumar if your budget permits. Dresses are also nice option if the couple is planning an international honeymoon.
Makeup and Accessories – From a woman's perspective no outfit is complete without the perfect accessory. So you have a host of potential treasure trove of gifting ideas ranging from branded makeup kits, bags and clutches, to belts, shades and shoes. Just be sure to keep the bride's trousseau in mind when you shop.
Aromatherapy Basket – Aromatherapy basket complete with scented candles, herbal oils and potpourri are a great idea for gifting to your female colleagues and friends, just to help her relax a bit more after a hard day's work. 
Chocolates – Which girl's eyes do not light up at the sight of a big basket of chocolates? So go ahead and prepare the most enticing display of chocolates, and be the most thanked guest in the house. Don't forget to experiment with flavors and remember to ring out those enticing chocolate boutiques if you are looking for something more creative.  
Cookery Classes – Help out that culinary skills challenged friend by enrolling her into a cooking class just so she can dazzle her new husband and family with her amazing cooking.  Baking classes are also good way to help enhance a friend's culinary repertoire.
Kitchen Utensils – for a girl looking to set up a new home, it is a great idea to gift some kitchen utensils that are bound to come in handy. Casseroles, non-stick cooking ranges, oven-proof glassware, dinnerware and cutlery sets are the essential items she can't do without. Gifting these might be a nice way to set her up in her future kitchen.
Decorative Items – It's the smallest of things that make a house a home. So consider gifting nice and pretty home décor items like lampshades, murals, paintings, wall hangings, clocks, statues and vases. Handicraft items are a very nice touch when it comes to gifting. Rugs and carpets can also be considered. Decorative diyas made of silver, utensils for worshipping, metallic statues of gods and goddesses, are also great gifts to symbolize one's blessing for their girl.
For Him
Gift for the groom individually can be challenging as there are very few options when it comes to men. Yet here are some ideas that may work for the occasion:
Clothes and Accessories – Clothes are one of the popular choices of gift for men. If you are familiar with their measurements you can gift formal shirts, t-shits, kurtas and even sherwanis. You can even buy suit pieces or just buy a blazer for him. The clothing can be complemented with accessories like belts, wallets, ties and cufflinks.
Gadgets – Most men have a thing for gadgets so they are a great option to gift for a wedding. Things like iPads, mp3 players, Play Stations, DSLRs, laptops and even smartphones are great items to gift in wedding of a close friend. Even Hard Disk drives are a great gifting option for that tech-junkie of a friend.
Video Games and accessories – If your best friend is a gaming fiend, then gifting them popular games or even subscriptions from gaming portals are awesome options you can consider as wedding gifts. You can even buy him high end gaming accessories like headsets, gaming mouse, and 3D high resolution displays. 
Adventure Sports Package – If your friend is an adrenaline junkie, then consider buying for him a holiday involving adventure sports like trekking, parachuting, bungee jumping and even whitewater rafting. He is sure to be blessing you after experiencing the highly charged session.
Grooming Kit – grooming kits from high-end cosmetic brands like are a great and inexpensive option for gifting that metrosexual friend for his wedding.