Date of Birth: July 30, 1973
Place of Birth: Faridabad, Haryana
Parents: Agam Kumar Nigam (Father) and Shobha Nigam (Mother)
Current Residence: Mumbai, Maharashtra
Wife: Madhurima Nigam
Children: Neevan Nigam
Education: J.D. Tytler School, New Delhi; University of Delhi, New Delhi
Height: 1.70 m
Weight: 71 kg
Famous As: Singer, Composer, Actor, and Television Personality
Genres: Pop Rock Singing, Classical Singing, Semi-Classical Singing, Ghazals Singing, Playback Singing
Acclaim: Playback Singer
Number of Awards:15
Net Worth: 8 million USD
Official website: www.sonunigam.in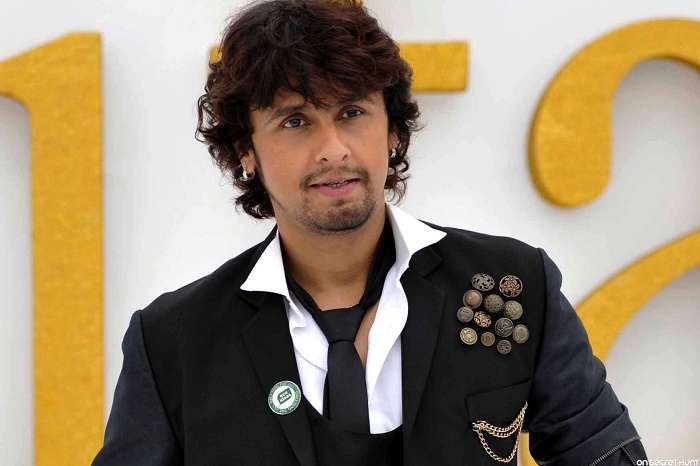 Image Credit:
https://bro4u.com/blog/wp-content/uploads/2015/07/sonu-16.jpg
Sonu Nigam is a leading Indian singer who rose to acclaim through playback singing in Bollywood and other regional films. Gifted with an extraordinarily melodious voice and amazingly versatile talent, Sonu Nigam may well be called one of the best singers of recent times. Starting from a very young age, Sonu has not only excelled as a playback singer, but has experimented with different genres with ease. Till date he has sung over 2000 songs in about 10 different languages. At the very peak of his career as the top paid male playback singer in Bollywood, Sonu announced his decision to cut down on the same in 2006 to concentrate more on personal projects and stage performances.
Early Life and Education
Sonu was born on July 30, 1973 to Agam Kumar and Shobha Nigam in Faridabad town of Haryana. He has two sisters, Meenal and Nikita. He did his schooling from J. D. Tytler School in Delhi and pursued his graduation from Delhi University. He moved to Mumbai in 1990 aspiring to be a playback singer. Sonu Nigam married Madhurima Banerjee on February 15, 2002. The couple has a son, Neevan, born on July 27, 2007.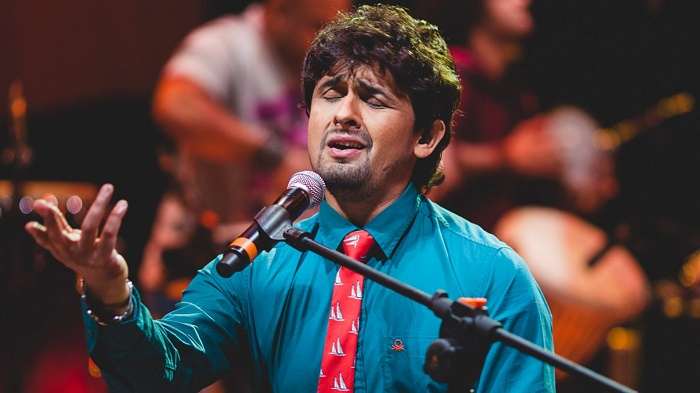 Image Credit: http://static.dnaindia.com/sites/default/files/2016/05/25/464333-416674-sonu-nigam-indian-singer-awesome-images-wallpaper-0d707.jpg
Musical Education
It is said that music runs in the veins of certain lucky individuals. That seems to be the case with Sonu Nigam as well. Sonu's father, Agam Kumar Nigam used to perform in stage shows. Little Sonu used to accompany his father to his shows and his interest in music grew from there. When he was four years old, he threw a tantrum in one of the shows saying that he wanted to sing. He sang the superhit song of Mohammed Rafi "Kya Hua Tera Wada" of the movie "Hum Kisi Se Kum Nahi". That was the beginning of what has turned out to be one great musical journey. 
Sonu's training began at home. He grew up learning the nuances of music from his father. He took training of classical music from Ustad Maha Kanjar Naveed in Delhi. His passion for music overrode every other interest and he pursued it with a single minded focus. As a teenager he took part in a number of regional and national music competitions and won most of them. It was then that the thought of becoming a famous playback singer in Bollywood occurred to him. He decided to move to Mumbai when he was 18 and was accompanied by his father. He continued his musical training while he was hunting for opportunities under the tutelage the legendary classical music maestro Ustad Ghulam Mustafa Khan.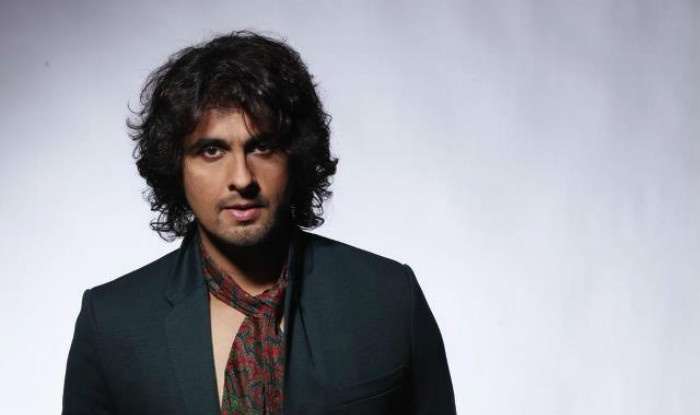 Image Credit:
http://s3.india.com/wp-content/uploads/2016/02/sonu-nigam-111.jpg
Music, Sonu says, is a never ending journey. One has to put in a lot of his soul into it and never stop learning. Maintaining humility and respect is a key aspect of being a good disciple and extract maximum knowledge.
Career
Playback Singing
Sonu got his first break for playback singing in a movie Janam in 1990 but unfortunately the movie wasn't released. He put a lot of faith in the contract from T-series but was upset when his songs were rejected in favor of S. P. Balasubramaniam. Impressed by his talent, T-series owner, Gulshan Kumar offered him a singing contract for his upcoming project 'Bewafa Sanam'. The song 'Achha Sila Diya Tune' became a huge hit and people started sitting up and take notice of this talented singer.
He struggled during his initial days in Mumbai as he was not getting many playback opportunities. He did some radio commercials. His main source of income was from stage shows as a Mohammed Rafi voice double. He also did some forgettable playback work in films like 'Aaja Meri Jaan' (1992), 'Shabnam' (1993), 'Aag' (1994), 'Khuddar' (1994), 'Hulchul' (1994), 'Stuntman' (1994) and 'Ram Jaane' (1995).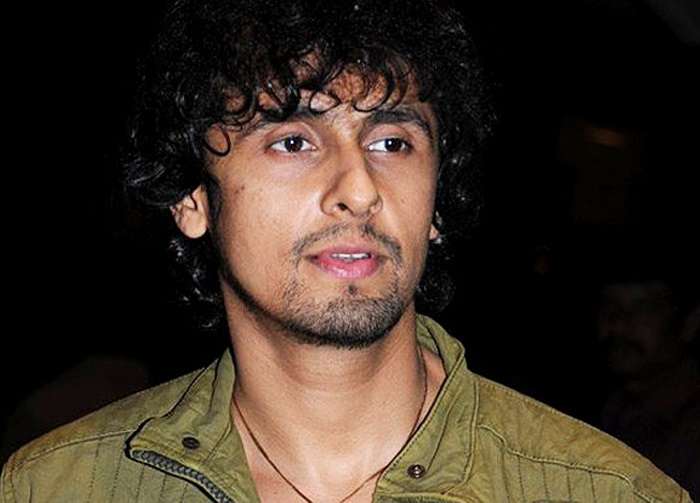 Image Credit:
hdwallpaper4u.com/wp-content/uploads/2015/12/best_singer_sonu_nigam_new_hd_wallpaper.jpg
His career took off when he sang back to back hits like 'Sandese Aate Hain' in the 1997 film 'Border' for which he won the Zee Cine Award. He shuffled among various musical genres and styles with songs like 'YehDil' in 'Pardes' (1999) at one end and the title track of the 2004 film 'Kal Ho Na Ho' at the other. With time he became the most experimental singer in Bollywood playback industry, taking up unique projects with all the top composers including A.R. Rahman in 'Sathiyaa'. Collaborations with modern composers like the Shankar-Ehsaan-Loy trio, for the song 'Tanhayee' in the super successful 'Dil Chahta Hai', exhibited his amazing range and versatility. He captured the audience's hearts with his mellow romantic renditions of songs like 'Suraj Hua Madhyam' from the movie 'Kabhi Khushi Kabhi Gham', or soulful 'Dheere Jalna' from the movie 'Paheli', both of which won him Zee Cine Awards for Best Playback Singer Male.
At one point around 2010-2011, every second Bollywood movie song was sung by Sonu Nigam. He has worked with legends of Indian music like Lata Mangeshkar and Khayyam. He has great respect for contemporary singers like Sunidhi Chauhan, Shaan, Shreya Ghoshal and Kailsh Kher.
Apart from Hindi, he has had huge success in Kannada movie industry as well. Till date he has sung over 600 songs in the Kannada language. Songs like 'Cheluve Yeke Bande' from 'Majnu', the title track from the film 'Monalisa' and 'Kannale Kannale' composed by V. Ravichandran from the film 'Aham Premasmi', created much sensation and won him several awards.
Music Albums
In 1992, he released an album 'Rafi Ki Yaadein' consisting of covers of famous Mohammed Rafi songs. In 2007 he released another collection of Rafi songs titled 'Kal Aaj aurKal' with over a 100 songs in a six disc format. He also released the album titled 'Rafi Resurrected', a two-disc collection of Rafi songs, in 2008. 
He released several albums with original songs over the years. His album titled 'Deewana' released in 1999 under T-series' label was a huge success. His other original albums like 'Jaan' and 'Chanda Ki Doli' were released in 2000 and 2005 respectively. 
His other noteworthy music albums were 'Classically Mild' in 2008 and 'The Music Room' in 2014 in collaboration with percussionist Bickram Ghosh.

Image Credit: blog.meraevents.com/wp-content/uploads/2014/07/7456024794_aa4c4a5f78_o.jpg
Composer
Sonu Nigam is relatively new in the role of a music composer and has composed music of several tracks in mainstream Bollywood movies like, 'Singh Saab the Great' (2013), 'Jal' (2014), 'Happy Anniversary' (2016) and 'Tum Jo Mil Gaye Ho' (2016).
Collaborations
His talent has attracted several collaborative works with renowned music personalities from all over the world. After the death of the legendary singer Michael Jackson, Sonu contributed a song in the tribute album 'The Beat of Our Hearts' which featured singers like Judith Hill, Mike Thompson and Quincy Patrick. He sang at the Inauguration Ceremony of Harvard University's 28th President with the Harvard College Sangeet. In 2008 he toured the United Kindom with the City of Birmingham Symphony Orchestra (CBSO), singing Mohammed Rafi songs which were later converted into the album, Rafi Resurrected. Sonu collaborated with Britney Spears in 2011 Nigam on a remix of her track 'I Wanna Go'. In 2012 he featured in the song 'Indian Levels' in an album produced by DJ Avicii.
Acting
Apart from a melodious voice, Sonu is also blessed with sublime good looks. He has featured in movies like 'Jaani Dushman: EkAnokhiKahani' (2002), 'Kash Aap Hamare Hote' (2003) and 'Love in Nepal' (2004). These movies did not fare well at the box office and Sonu did not pursue acting further.
Television and Radio
At the beginning of his career Sonu hosted the singing competition show 'Sa Re Ga Ma' in 1995 which made him a household name. Since then he has appeared in many reality television shows as a judge. He has appeared in Indian Idol (seasons 1, 2, 3, 4 and 7), Amul STAR Voice of India (seasons 1 and 2), Chhote Ustaad and X –Factor India.
Sonu Nigam also appeared on a radio show on Radio City 91 FM, known as 'Life Ki Dhun'.
Awards
Till date, Sonu Nigam has had 29 nominations of which he has won 15. He has bagged prestigious awards like Film Fare, Zee Cine Awards and National Film Awards. He won maximum number of awards for Best Playback Singer Male for the title track of film 'Kal Ho Na Ho'. A list of his nomination and awards may be found in http://www.imdb.com/name/nm0631415/awards.
Controversies
He faced huge backlash from the Bollywood music industry for being vocal about issues like Singer's Right and Copyright Act. Rumors of problems in marriage had surfaced in the media, although Sonu and his wife denied such allegations and are going strong.