Fast Facts
Date of Birth: 8 April, 1924
Place of Birth: Belgaum, Karnataka
Birth Name: Shivaputra Siddharamayya Komkalimath
Date of Death: 12 January, 1992
Place of Death: Dewas, Madhya Pradesh
Profession: Hindustani classical singer
Spouses: Bhanumati Kans, Vasundhara Shrikhande
Children: Mukul Shivputra, Kalapini Komkali
Awards: Padma Vibhushan
Pandit Kumar Gandharva was one of the most famous Hindustani classical singers in India. Known for his unique singing style, Kumar broke the traditional method of singing the gharana (a form of classical music). He, in fact, deviated from the age-old norm and came up with his own style of classical music. This style of his drew criticisms from many but no one could stop him from experimenting with the classical form. Ultimately, his experiments went on to lead him to the path of greatness. Pandit Kumar Gandharva was a strong individual who never bowed down to his critics. Despite being affected by tuberculosis at a young age, he found a way out of his illness and made it back to singing, a feat which once seemed impossible. This musical genius' life is nothing short of a fairy tale!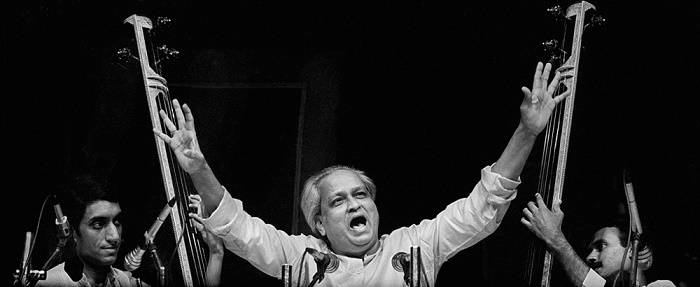 Image Credit:
http://musicandtraditions.org/blog/
Childhood
He was named Shivaputra Siddharamayya Komkali, but his greatness as a singer at a very young age, earned him the title Kumar Gandharva. Like many great exponents of classical music Kumar too was a child prodigy. His first stage performance came at the age of 10. Impressed by his musical knowledge, his father introduced him to B. R. Deodhar, a well-known classical singer and teacher. Under Deodhar, Kumar started learning the nuances of Hindustani classical music and thus began his journey.
Education
Kumar Gandharva was a shining star at the Deodhar School of Music and was often appreciated by his guru. His method of learning, which was fast and effective, impressed one and all. Even before his graduation, Kumar was teaching other students in the absence of teachers. Such was his reputation as a brilliant student. In his early 20s he successfully completed his education with a hope of starting a long and fruitful career.
Life Altering Moment
Even before his career took shape, Kumar Gandharva was pinned down by a deadly disease – tuberculosis. The severity of his condition was so bad that his doctors ruled out singing for the rest of his life. He, in fact, was told that singing could prove fatal and was asked to give up on what he loved the most. 
During this difficult phase, Kumar would spend time by listening to the songs of birds, the rumbling of wind and to the songs sung by roadside entertainers. Based on the doctor's advice, he even shifted to Madhya Pradesh, hoping the dry climate might improve his condition. But nothing would improve his chance of singing until 1952, when streptomycin was introduced to India.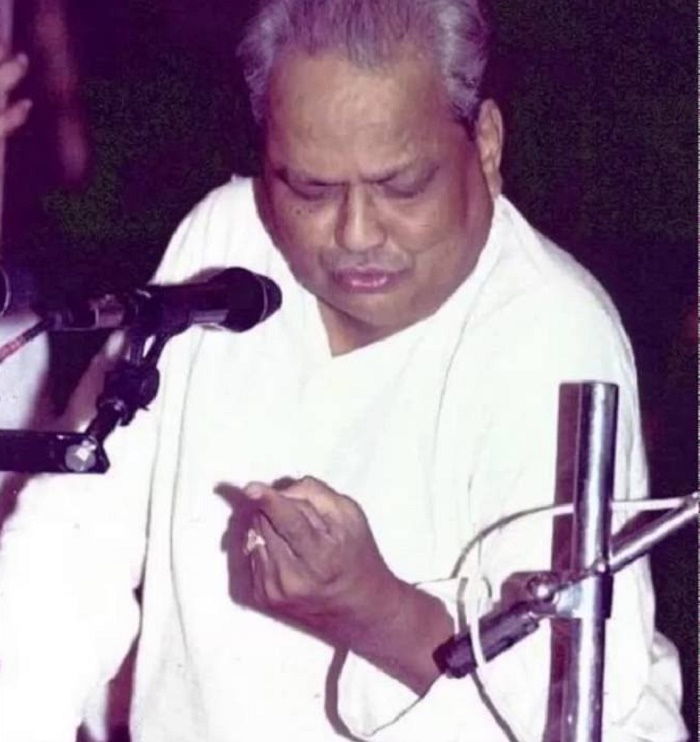 Image Credit:
YouTube.com
The Recovery 
Streptomycin, an antibiotic used to treat diseases like tuberculosis, came to India and Kumar Gandharva had no second thoughts in trying it out. Aided by a brilliant team of doctors and his wife, he managed to recover and couldn't resist himself from singing again. However, Kumar would never be the same singer again as tuberculosis had damaged his singing skills permanently. He also had to make some changes to his style of singing as one of his lungs was severely damaged and couldn't be used anymore. Thanks to his grit and steel like will power, he began practicing all over again, but this time with the power of just one good lung. 
Career
His first concert right after his recovery came in the year 1953. Because of his disability, he had to change the traditional method of singing and started experimenting with ragas. He refused to be tied down by any kind of gharana and believed in being innovative. He even came up with his own ragas by fusing the already existing ragas. Kumar also experimented with other genres of music like devotional songs known as 'bhajans', folk songs, etc. His unique style and creativity helped him compose songs in the same raga but with varying tempo. His style of pronunciation was unmatched and he believed that words, if pronounced properly, can be very powerful. His distinct style and experimentations won him accolades from music lovers all over, but was criticized by traditional exponents of classical music.
Associations
Kumar Gandharva gave much importance to his musical accompanists. He even considered the role of a Tampura player to be as important as the main vocalist for the concert to be successful. Vasant Acharekar, his friend and Tabla player, went on to take care of his activities as a musician for a long time. Vasant's son, Suresh Acharekar, also accompanied Kumar in a number of concerts as a Tabla player.
Contributions
While experimenting with the traditional Hindustani classical music, he gave life to many new ragas. Collectively, he called them 'Dhun Ugam Raagas'. Many such ragas like Madhsurja, Ahimohini, Saheli Todi, Beehad Bairav, Lagan Gandhar, Sanjaari and Maalvati are now widely accepted and practiced by many aspiring musicians. Another important contribution of this great musician was the creation of series of concert programs. He would choose a theme and then arrange a set of ragas and folk songs in a precise order in accordance with the theme chosen. 'Geet Varsha', 'Geet Hemant' and 'Ritu Raaj' were some of the themes chosen by him.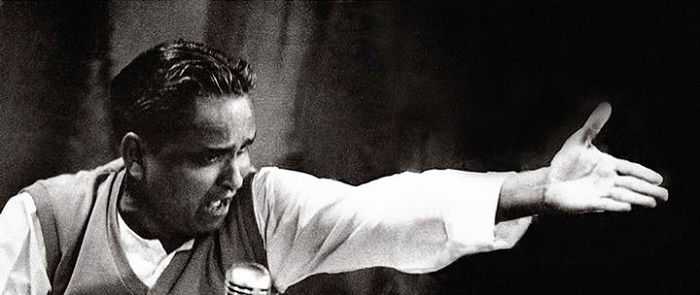 Image Credit:
https://apnaarchive.wordpress.com/2012/09/14/kumar-gandharva/526821_10150961911549675_1260133205_n/
Kumar Gandharva the Musicologist
Since Kumar was always fascinated with different types of music, which led him experiment on them, it should not come across as a surprise when one gets to know that he was a musicologist as well. During his recovery days, he did his fair share of research on different aspects of music. He not only questioned the traditional form of classical music but also came up with ideas to manipulate the standard ragas and present them in a much different way. His idea of ragas, thumri, and tarana were quite different from that of the conventional singers. 
Criticisms
Kumar Gandharva had incorporated different styles which included a slower tempo in Hindustani classical music. This attracted controversies and criticisms from many traditional exponents including the well-known singer Mogubai Kurdikar. He criticized Kumar for his unusually slow tempo, saying that his style of singing made the classical music less interesting. Kumar's teacher Deodhar also criticized his student's experimentations, saying that traditional forms should be untouched.
Awards
Padma Bhushan – In 1977, Pandit Kumar Gandharva was honored with India's third highest civilian award for his contribution towards the field of Hindustani classical music.
Padma Vibhushan – Kumar Gandharva was bestowed with the country's second highest civilian award in the year 1990.
Personal Life and Family 
In April 1947, Kumar Gandharva married Bhanumati Kans, a teacher from Deodhar's school of music. Since he was struck by tuberculosis right after his wedding, his marriage life was largely somber except for one occasion – the birth of his son, Mukul Shivputra. In 1961, Kumar was once again struck with grief as his wife, Bhanumati, passed away during the birth of their second child.
He then went on to marry Vasundhara Shrikhande, who too studied at Deodhar School. Vasundhara soon began accompanying him in all his concerts and made a good singing partner. Their daughter, Kalapini Komkali, would grow up to become a Tampura player later and accompany her parents to many concerts.
Image Credit:
https://hindi.news18.com/news/nation/memory-of-kumar-gandharva-968047.html
Death
Pandit Kumar Gandharva breathed his last on January 12, 1992 at his Dewas residence, Madhya Pradesh. His mortal remains were cremated with full state honors and his funeral was attended by hundreds of music lovers from all over the country.
Legacy
Kumar Gandharva's legacy is being carried forward by his daughter and son. Not only them, but many of his students namely Satyasheel Deshpande, Shubha Mudgal, Vijay Sardeshmukh and Madhup Mudgal have made names for themselves by following his style of singing. His grandson, Bhuvanesh, has also grown up to become a classical singer and continues to carry forward both his father and grandfather's legacy.
One of the movies in the Kabir project by Shabnam Virmani houses the life story of Kumar Gandharva. Another documentary titled 'Hans Akela', which narrates his extraordinary story for about 78 minutes, was made by Films Division, government of India. Not long ago, writer Raghav R. Menon came up with a document which talks about Kumar Gandharva's quest for the real meaning of 'swara'.