Fast Facts
Date of Birth: 1506
Place of Birth: Gwalior, Madhya Pradesh
Birth Name: Ramtanu
Date of Death: 1586
Place of Death: Agra
Profession: Vocalist, music composer, instrumentalist
Spouse: Husseini
Children: Hamirsen, Suratsen, Tanras Khan, Saraswati Devi and Bilas Khan
Father: Mukund Mishra
Awards: The title 'Miyan' was conferred upon him by Akbar
Considered as the greatest musician in India, Tansen is credited with the creation of the classical music that dominates the north of India (Hindustani classical music). Tansen was a vocalist and instrumentalist who created many ragas. He was initially the court singer of King Ram Chand of Rewa State. It is said that Emperor Akbar made him into his own musician after learning about his extraordinary musical skills. He went on to become one of the Navaratnas (Nine Gems) in the court of Mughal Emperor Akbar. The life of Tansen is associated with many legends. Some of the most common ones are his ability to create rain and fire by just using his musical skills. Whatever the legends may be, there is no denying the fact that he was the greatest among all musicians this country has ever produced.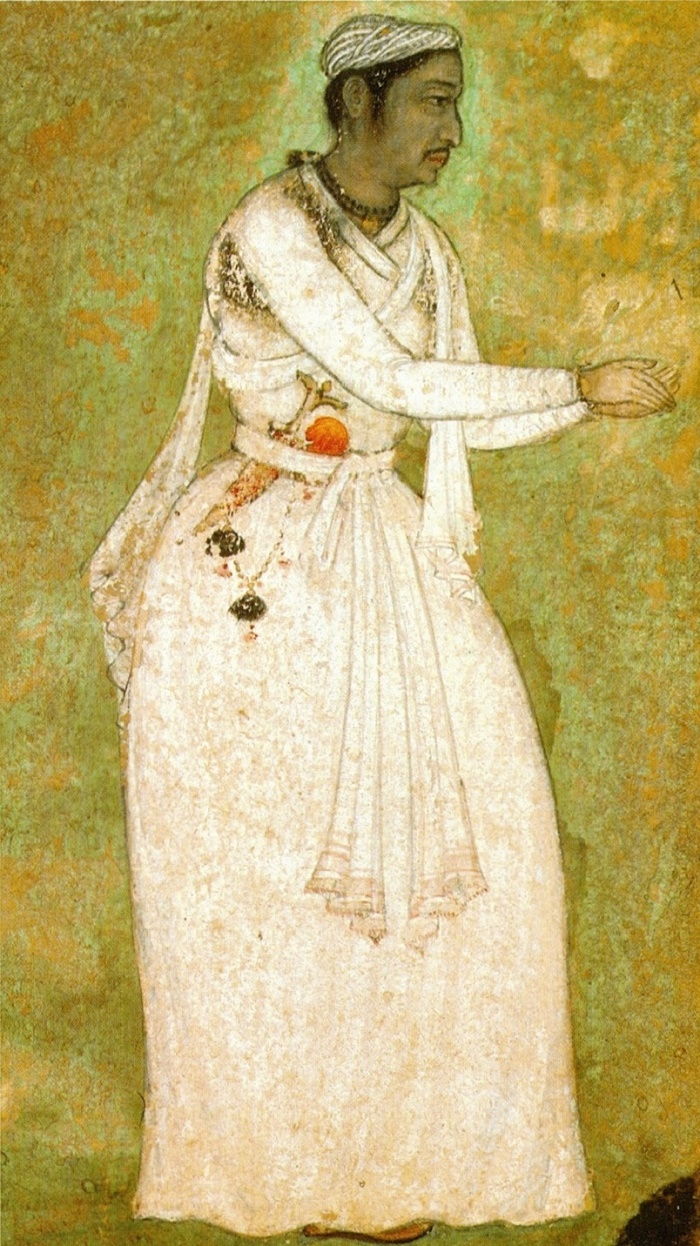 Image Credit:
wikimedia.org
Childhood
Tansen was born into a Hindu family at Gwalior in present day Madhya Pradesh. His father, Mukund Mishra, was a famous poet and a wealthy person. Tansen was named Ramtanu at the time of his birth. As a child, Tansen could mimic birds and animals perfectly. It is said that he used to scare many priests and commoners passing through the forests by imitating wild animals like tigers and lions. Legend has it that Tansen was once imitating a tiger when he was spotted by Swami Haridas, a legendary saint and musician cum poet. Swami Haridas recognized Tansen's skills and accepted him as his disciple.
Education
Tansen began his musical journey at a young age when he was chosen as a disciple by Swami Haridas. He studied music under him for the next ten years of his life. Since Haridas was an exponent of the Dhrupad style of singing, Tansen developed an interest towards Dhrupad. It is said that Tansen learnt everything that he could learn from his master. Legend has it that Tansen, after completing his education, had no equal in the field of music apart from his guru.
Influence of Muhammad Ghaus
It is said that Tansen was depressed after the death of his father. He became withdrawn from the outside world and would spend time by singing at a Shiva temple. During this difficult phase of his, Muhammad Ghaus, a Sufi mystic is said to have had a calming effect on him. It is he who influenced Tansen to embrace Islam. It is also claimed that Muhammad Ghaus had also doubled up as Tansen's music teacher for a long time, a claim which is debatable even today. It is also said that Muhammad Ghaus was instrumental in Tansen learning about sufism, a mystical system in which he would fall in love with, later in his life.
Singing in Akbar's Court
Tansen was working as a singer in the court of King Ram Chand of Rewa State. His musical skills were such that, stories of his talent and greatness spread all over. Soon, Akbar came to know about this incredible musician and the great emperor couldn't help but summon Tansen in his court. Soon after, Tansen became Akbar's favorite singer and counted among the Navaratnas (Nine extraordinary people with different skill sets) in the emperor's court. It is also said that Akbar presented him with one lakh gold coins upon his first performance in the emperor's court. Akbar's admiration for Tansen is well documented. It is even said that other musicians and ministers were jealous of Tansen, for he was Akbar's favorite servant. Tansen was honored with the prefix 'Miyan' from Emperor Akbar and from that day onwards he came to be known as MiyanTansen.
Miracles Associated with Tansen
It is said that the great singer could perform many miracles with his singing. A popular legend has it that when Akbar's ministers decided to deliberately bring shame to Tansen, they devised a plan. The ministers approached the emperor and requested him to convince Tansen into singing the Raga Deepak, a raga which was supposed to create fire! Akbar, who was curious to witness the miracle, ordered his servants to place a number of lamps and Tansen was asked to light up those lamps, just by singing. Tansen sung Raga Deepak and all the lamps were lit, all at once! 
Other miracles of Tansen include his ability to bring rain by singing Raga Megh Malhar. It is said that Tansen used this particular raga soon after the usage of Raga Deepak. That is because Raga Megh Malhar would cool things down as Raga Deepak would enhance the temperature of the surroundings. While Raga Megh Malhar still exists today, Raga Deepak has been lost in the course of time. 
Tansen was also famous for communicating with animals through his music. It is said that once a fierce elephant was brought into the court of Akbar. No one could tame the animal and all hopes were pinned on Tansen. The emperor's favorite singer not only calmed the elephant down with his songs but also encouraged Akbar to ride on it, which according to stories, Akbar did.
Tansen's Compositions
Tansen's compositions were largely based on Hindu puranas (mythological stories). He employed the Dhrupad style in his compositions and often wrote the praise of Hindu deities like Shiva, Vishnu and Ganesha. More often than not, he sang his own compositions at a Shiva temple in his hometown. Tansen's compositions were usually complex and couldn't be understood by ordinary musicians. Later in his life, he started composing songs to eulogize Emperor Akbar and other kings.
Contributions
Tansen composed several ragas including Bhairav, DarbariTodi, DarbariKanada, Malhar, Sarang and Rageshwari. These are all considered as the foundation of classical music. Tansen is considered the founder of Hindustani classical music. In fact, every school of music that exists today in India tries to trace its origin back to him. The Dhrupad style of music is likely to have been started by him and his guru. He is even believed to have classified ragas, making them simpler and easier to understand. His contribution to the world of music is priceless and hence he is still worshipped by leading singers and composers across the world.
Personal Life
There isn't much information available on Tansen's personal life. It is said that he married a woman named Husseini but there is no significant proof backing it. Another version of his marital life has it that he married one of Akbar's daughters. Meherunnissa is said to have fallen in love with Tansen and that was one of the reasons why Tansen was invited to Akbar's court. It is also claimed that Tansen converted to Islam just the night before his wedding with Akbar's daughter, Meherunnissa.
Death of Tansen
Though it is said that Tansen passed away in the year 1586, there are no clear references about the cause of his death. A few legends have it that he was consumed by the flames that he created himself while experimenting with Raga Deepak. However, there are no proofs backing this claim. His mortal remains were buried in Gwalior next to the tomb of Muhammad Ghaus, his Sufi master. It is also said that there is a tamarind tree that has grown over the tomb of Tansen. The person who chews the leaves of this magical tree is said to gain musical knowledge and a good voice, conducive for singing.
Legacy
All of Tansen's five children went on to become great classical singers. Also, a music festival called Tansen Samaroh is held each and every year in Gwalior during the month of December. The festival, which is held near his tomb, attracts thousands of musicians and aspiring singers from all over the country. Tansen Samman is an award that is given away by the government of India to outstanding exponents of Hindustani classical music.
Many films have been produced to showcase the life story of the mystical singer. Some of these movies are 'Tansen' (1943), 'Tansen' (1958), 'Sangeet Samrat Tansen' (1962) and Baiju Bawra (1952). In the late 1980s, Pakistan came up with a television series which delved into the mysterious life of Tansen. Haseena Moin, a writer, came up with the idea, and it was an instant hit in the country.