Fast Facts
Date of Birth: 2 April, 1902
Place of Birth: Kasur, Punjab, British India (Now Pakistan)
Date of Death: 25 April, 1968
Place of Death: Hyderabad, Andhra Pradesh, India
Profession: Classical singer
Spouse: Ali Jiwai    
Son: Munawar Ali Khan
Father: Ustad Ali Baksh Khan
Siblings: Mubarak Ali Khan, Barkat Ali Khan and Amaan Ali Khan
Awards: Padma Bhushan, Sangeet Natak Akademi Award
One name that truly epitomizes the Hindustani classical music of the 20thcentury is that of Ustad Bade Ghulam Ali Khan. Often touted as Tansen of the 20thcentury, this musical genius blended the best of classical music and created a unique style of his own. His style of singing had an effervescent melodic quality with a sense of enthusiasm. He had one of the most open-ended voices, which could easily master the flow of words while delivering the real essence of the song. This great musician made huge contribution to the field of Hindustani classical music in his short career span.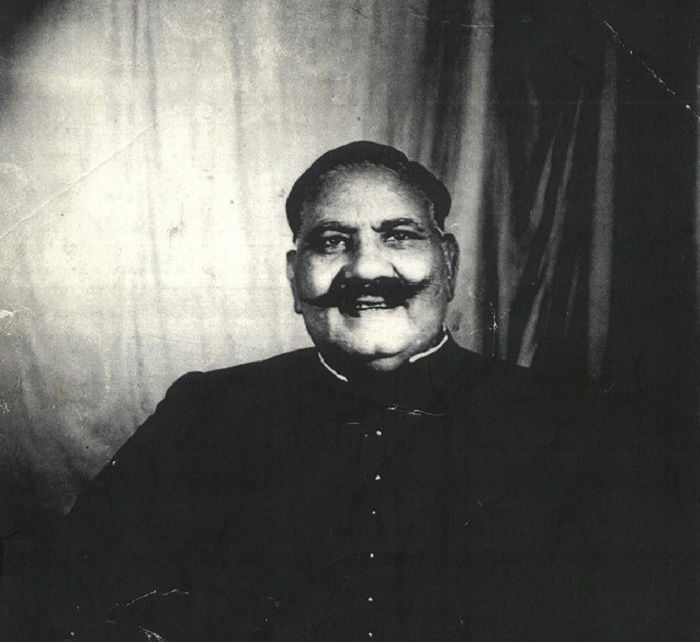 Image Credit:
wikipedia.org
Childhood and Early Life
Bade Ghulam Ali Khan was born at Kasur into a family with a great musical lineage. Before the partition of India, Kasur belonged to the Punjab province but is now a part of Pakistan. In this region, there were many descendants of the Kasur Patiala Gharana and his father was one among them. Since his father, Ustad Ali Baksh Khan, was a well-known singer himself, Bade Ghulam Ali Khan was introduced to Hindustani classical music at a very young age. However, his paternal uncle, Ustad Kale Khan, was his first Guru and he started learning music from him when he was just five years old. He then continued to learn the nuances of classical songs from his father, much later in his life.
The Evolution
After having learnt the traditional style of Kasur Patiala Gharana (a form of classical style) from his uncle and father, Bade Ghulam Ali Khan went on to improvise it. He wanted to break the age old tradition as he realized that his style of singing must match the sensibilities of the contemporary audience. He was quick enough to understand that the taste of music lovers was on the brink of evolution so he incorporated other styles of singing into the style he had already mastered. This gave rise to the fusion of four traditional styles –Patiala-Kasur, elements of Dhrupad, embellishments of Gwalior and the convolutions of Jaipur. 
Bade Ghulam Ali looked beyond the 'bol-banav' tradition of Thumri. Nobody before him had dared to manipulate the traditional form of Patiala-Kasur. He not only manipulated it but also achieved immense success with this new style. Probably, this is one of the reasons why he is rated as one of the best of the 20th century. Thanks to him, his own style of Thumri is now well established among the present day musicians who are striving hard to keep the tradition going.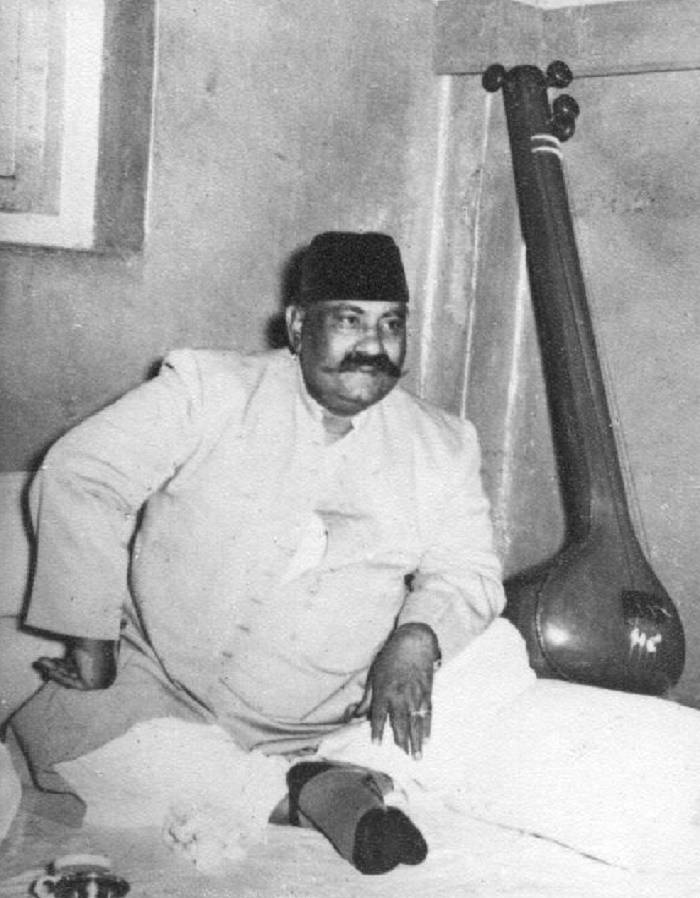 Image Credit:
http://rohiniprasadk.blogspot.in/2005/08/ustad-bade-ghulam-ali-khan-greatest-of.html
The Presentation
He approached the traditional form of Khayal without making too many changes to it. He did not want to mess with the presentation and hence left the variations alone, which often came along with the presentation. His style was straightforward, avoiding any sort of drastic changes in the style of presentation. However, he always had a fascination for new age technique which made him to look beyond the traditional method. Also, to derive the perfect melody, he started toning the musical notes so as to achieve what he wanted. It was usually achieved by very subtle modulation of notes. This tact was innate in Bade Ghulam Ali. He had the knack of toying with musical notations while finding the perfect expression and melody.
Career
The music career Bade Ghulam Ali Khan was relatively short. He made his mark in Calcutta in the year 1938 and at the All India Music Conference in Bombay in the year 1944. He was touted as 'the master' in each and every form of music that he explored. For reasons best known to him, he was reluctant to lend his voice for movies for a very long time. But in the year 1960, film producer K Asif managed to convince him and got him to sing for his movie 'Mughal-e-Azam', which had its music composed by Naushad. He sung two songs which were composed based on the ragas 'Sohni' and 'Rageshree'. But his services came at a cost and pricey one at that. According to reports, Ustad Bade Ghulam Ali Khan had charged and received a whopping Rs. 25,000 per song. In comparison, top playback singers at that time, namely Mohammed Rafi and Lata Mangeshkar were earning less than Rs. 500 per song.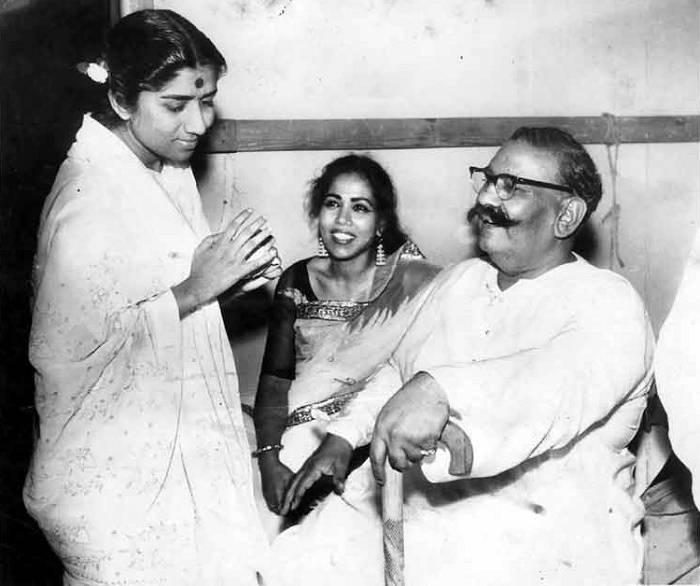 Image Credit:
http://indianexpress.com/article/entertainment/entertainment-others/like-a-star-in-the-sky/
Major Works
Manyof his works were re-released by music companies in the late 90s and almost all of them are available on stores like Apple iTunes. Some of his albums include:
Mehfil–This album has three recordings that span for nearly an hour. The songs are based on different ragas like 'Todi', 'Piloo' and 'Bhairavi'. Mehfil is available on Apple iTunes for Rs. 120.
Etched in Time–This album too has three songs and one among them is a Thumri. The other two songs are based on ragas like 'Malkauns' and 'Bageshwari'.
Golden Heritage–This has songs sung by Bade Ghulam Ali Khan and Ustad Amir Khan. The album has four recordings including a thumri and dadra.
Hindustani Classicals: Indian Classical Vocal Music –This album has 19 recordings, all sung by the maestro himself. This album is a treat to all music lovers as it covers many ragas including the likes of 'Bhupali', 'Rageshri', 'Peelu', 'Kamod' and 'Paraj' among many other ragas.
Celebrating the Legend: Bade Ghulam Ali Khan–This album has the recording of thumri and a song based on the raga 'Malkauns'.
Golden Milestones Ustad Bade Gulam Ali Khan–Golden Milestones has two thumris and two songs based on the ragas 'Goonkali' and 'Malkauns'.
Bade Ghulam Ali Khan Thumris – As the name suggests, this album has only thumris of the legend. It has about eight recordings and is available on Apple iTunes.
Songs
There are also individual songs of Ustad Bade Ghulam Ali Khan that are available in the market including the two famous songs from the movie 'Mughal-e-Azam'. While the movie songs are titled as 'Prem Jogan Ban Ke' and 'Shubh Din Aayo Raj Dulara', the rest are all famous thumris. Some of them include 'Yaad Piya Ki Aaye', 'Aaye Na Balam' and 'Prem Ke Phande Men'.
Awards
Padma Bhushan–In 1962, he was honored with India's third highest civilian award for his contribution towards Hindustani classical music.
Sangeet Natak Akademi Award – In the same year, he was given this prestigious award as well.
Aftab-e Mauseeqi Award – This award is given in honor of Ustad Faiyaz Khan, another great exponent of classical music. 
Sangeet Samrat Award–This award is given to individuals who contribute immensely towards the field of music.
Ustad Bade Ghulam Ali Khan was honoured with many such awards including the famous Sur Devta Award during his short lived career. He is one of those rare gems who managed to bag a host of awards in such a short period of time.
Personal Life and Family
When partition of India happened in the year 1947, Bade Ghulam Ali Khan chose Pakistan as his home, since Kasur, his hometown, was located in Pakistan. However, ten years later, he returned to India and acquired the citizenship with the assistance of the then Chief Minister of Bombay, Morarji Desai. He then moved to his new home in Bombay, a well-designed bungalow at Malabar Hill. He was a frequent traveler and throughout his life, he lived in many cities like Calcutta and Lahore, before settling down in Hyderabad.
Ustad Bade Ghulam Ali Khan's wife, Ali Jiwai, passed away in the year 1932, while she was still young. Their son Ustad Munawar Ali Khan went on to become a great classical singer himself and gave several performences until his death which came in the year 1989.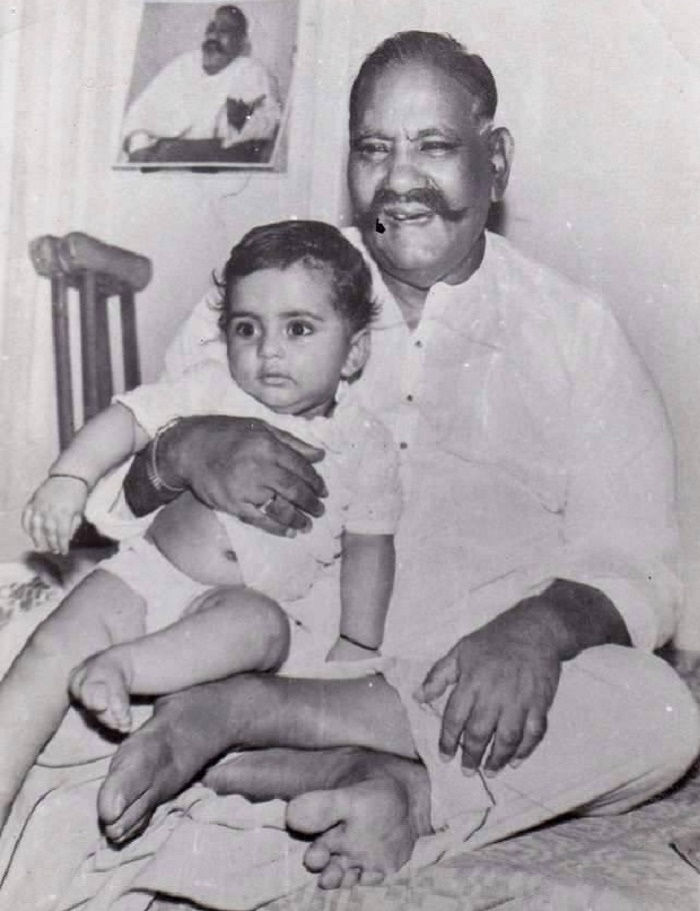 Image Credit:
Pinterest.com
Legends Never Die
In 1968, Ustad Bade Ghulam Ali Khan breathed his last, aged 66. His death came across as a shock to many but his legacy was kept alive by his son Munawar Ali Khan. Post the demise of Munawar Ali, Bade Ghulam's grandsons namely Ustad Mazhar Ali Khan, Ustad Jawaad Ali Khan, Ustad Raza Ali Khan and Naqqi Ali Khan strived hard to keep their grandfather's legacy alive and are continuing the good work. 
Jagdish Prasad, one of the students of Bade Ghulam Ali Khan, went on to become a critically acclaimed singer. In 2017, Malti Gilani, another disciple of Bade Ghulam Ali founded the Bade Ghulam Ali Khan Yaadgar Sabha which keeps his music alive. Also, a street at Basheerbagh in Hyderabadhas been named after him.