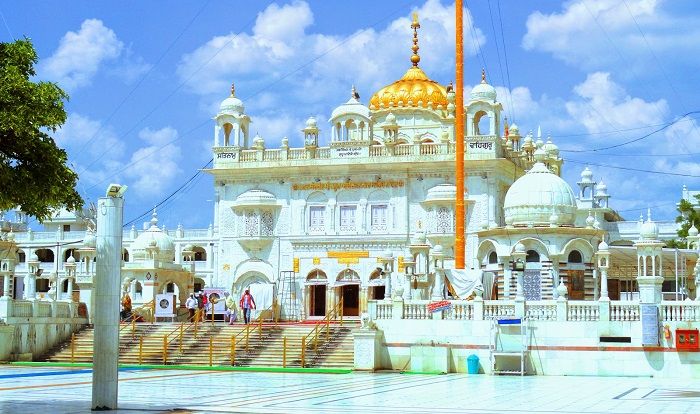 Image Credit : http://goldentempleheavenonearth.com/2017/01/takht-shri-patna-sahib-ji/
The capital city of Patna is regarded as very sacred by the Sikhs in India. The tenth Guru of the Sikhs, Guru Gobind Singh was born here. The Patna Sahib Gurudwara is considered to be one of the holiest of the five "Takths" or seat of authority of the Sikhs. The first guru of the Sikhs, Guru Nanak is also said to have visited this place. Sri Patna Sahib Gurudwara is situated in one of the old quarters of Patna. The place is named as Harminder Takth though the Sikhs respectfully call it Patna Sahib.
There is an interesting story behind the Patna Sahib. According to legends, an ardent devotee of Guru Nanak, Salis Rai Johri was highly inspired by the teachings of the Sikh gurus. He transformed his lavish mansion into a Dharamshala (lodge) where Guru Tegh Bahadur is also said to have stayed. The Gurudwara was reconstructed in the year 1839 after a fire destroyed the construction. Again in the year 1934, some portion of Patna Sahib was destroyed when a powerful earthquake jolted the state of Bihar. It was reconstructed in the year 1954. 
The Gurudwara has a small museum in its premises which houses some relics belonging to the Sikh Gurus. These include hand written orders known as "Hukumnamas" of Guru Gobind Singh and Guru Tegh Bahadur that are preserved in a book. Other artifacts include a sacred sword, a pair of sandals made of ivory, four iron arrows and a cradle with gold plated stands. The holy shrine is visited by many devotees and is beautifully preserved till date.