Fast facts
Date of Birth: December 3, 1882
Place of Birth: Kharagpur, Munger, Bengal Presidency, British India
Date of Death: April 16, 1966
Place of Death: Calcutta, West Bengal, India
Profession: Painting
Spouse: Sudhira Devi
Daughter: Gauri
Father: Purnachandra Bose
Mother: Kshetramonidevi
Award: Padma Vibhushan (1954)
Nandalal Bose was one of those painters who fought against all odds in order to pursue his passion. Unlike many other Indian painters, Bose did not have the support of his family. But the trust he had in his own passion and ability, ultimately turned him into one of the most celebrated Indian painters of the 20th Century. During the course of his wonderful career, Bose also earned the trust and respect of the Indian Government, for he was assigned with some of the most prestigious projects by the Government of Independent India. When it comes to his paintings, Nandalal Bose mostly depicted Indian subjects but was not hesitant to use some of the foreign techniques, especially that of Europe's. Being one of the most favorite students of famous painter Abanindranath Tagore, usage of several techniques became his bread and butter during the course of his tutelage under his master. Nandalal's contribution towards Indian art is immense, for which he was honored with Padma Vibhushan by the Government of India.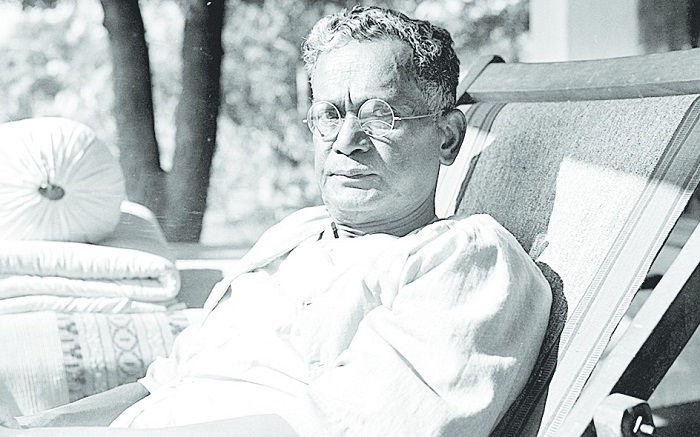 Image Credit:
https://www.telegraphindia.com
Childhood and Early Life
Nandlal Bose was born into a middle class Bengali family to Kshetramonidevi and Purnachandra Bose. While his father worked as a manager under the Raja of Dharbhanga, his mother was a homemaker and was also an amateur craftswoman who made toys for her children. Nandlal grew up along with his four siblings –two sisters and two brothers. Being exposed to his mother's craft skills and the works of other craftsmen like potters and idol makers around his locality, a young Nandlal developed an interest towards modeling images. It is said that during his school days, he would make sketches of Indian gods and goddesses on his books instead of taking down notes. Right from his childhood he showed little interest in his studies but his parents forced him to focus on his education.
Education
Nandlal was sent to Calcutta in the year 1898 to pursue his high school education at the Central Collegiate School. He was then enrolled at the college which belonged to the same institution. Despite his efforts to convince his parents to enroll him in an art school, he was made to continue his studies at the college he was enrolled at. Quite naturally, he failed to clear his examinations at college and had to change colleges. He then attended Presidency College to study commerce, based on his father-in-law Prakash Chandra Pal's advice. While at Presidency College, he secretly learnt various painting forms like still life, model painting and sauce painting from Atul Mitra, his cousin. He even emulated some European paintings and came up with some of his own. But he hardly could focus on his academics. Finally, he was able to convince his family members after making them understand all about passion and how strong its influence can be on a person's life. He then enrolled himself at the Calcutta School of Art and now began to excel in his academics.
Abanindranath Tagore's Influence
Nandlal Bose was deeply influenced by the paintings of Abanindranath Tagore and wanted to learn the nuances of painting from him. But he was also scared to approach the eminent painter, so he took his friend Satyen along in order to speak on his behalf. He had also taken some of the paintings that he had created till then. Abanindranath, who was accompanied by E.B. Havell, was surprised to see such magnificent paintings by an amateur painter. In fact, Nandlal's ability to emulate some of the European paintings came across as a great surprise to both Abanindranath and Havell. Abanindranath then gladly accepted Nandlal as his disciple. The young painter was initially guided by Harinarayan Basu and Iswari Prasad and later on by Abanindranath Tagore himself. As per the biography and life history of Nandlal Bose, he remained under the tutelage of Abanindranath for the next five years. Eventually, Nandlal went on to become one of Abanindranath's favorite students.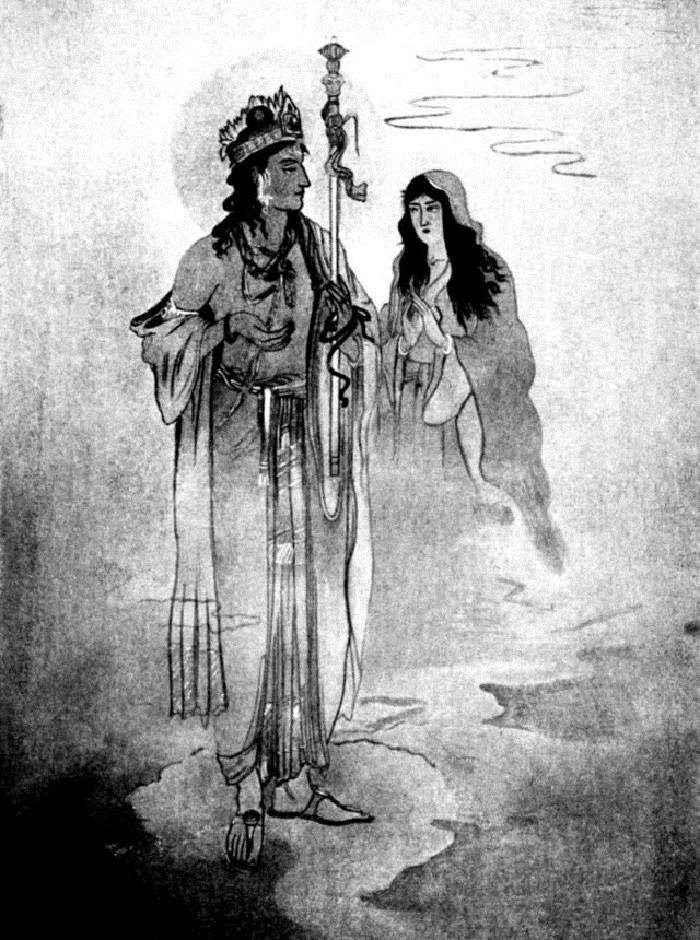 Image Credit:
Wikimedia.org
Career
The Indian Society of Oriental Art organized an art exhibition and Nandlal saw it as an opportunity to exhibit his talent. In the exhibition, he showcased two of his works, namely 'Siva and Sati' and 'Sati'. Impressed with his talent, the association gave him 500 rupees as cash prize, which he used for visiting different parts of India. During his tour, he was inspired by the different landscapes and depicted them on his canvasses. He also sold many of his paintings for as little as 25 paise. In 1930, he created the portrait of Mahatma Gandhi, after being inspired by his protest against the imposition of tax on salt by the British. The portrait went on to become a symbol of non-violence movement. 
Later in his life, he was entrusted with some important government assignments. Firstly, he was asked to decorate the manuscript of the Constitution of India, which he did brilliantly and then he was assigned a job by the Prime Minister of India himself. The then Prime Minister Jawaharlal Nehru asked him to design the emblems of prestigious government awards, such as Bharat Ratna and Padma Shri.
He created more than 7000 portrays during the course of his illustrious career. Today, the National Gallery of Modern Art in Delhi houses most of those paintings. He was also one of the leading lights for the renaissance of art in India. When Rabindranath Tagore founded the Kala Bhavan in Santiniketan, he invited Nandlal to join in. Nandlal Bose served as the principal at Kala Bhavan, Santiniketan between 1922 and 1951. He also received an offer from the Government Art School to join in as one of the staff members. However, he declined the same and instead, started helping Abanindranath in preparing a catalogue of his artworks in his home. Nandlal Bose also received great moral support from Sister Nivedita. In fact, she was the one who encouraged Nandlal to come up with paintings of Ajanta Frescoes, which went on to become one of his finest works.
His Style
Though he incorporated several techniques including European paintings into his art works, he never moved away from projecting Indian subjects. In fact, more often than not, his paintings were loved by the villagers as they often depicted the day-to-day lives of the villagers. While his techniques were sophisticated, he kept his subject matter simple, and that made him famous among critics as well as art lovers of India. In other words, his style of painting reflected the historic artistic tradition as well as the contemporary practices of Indian art form.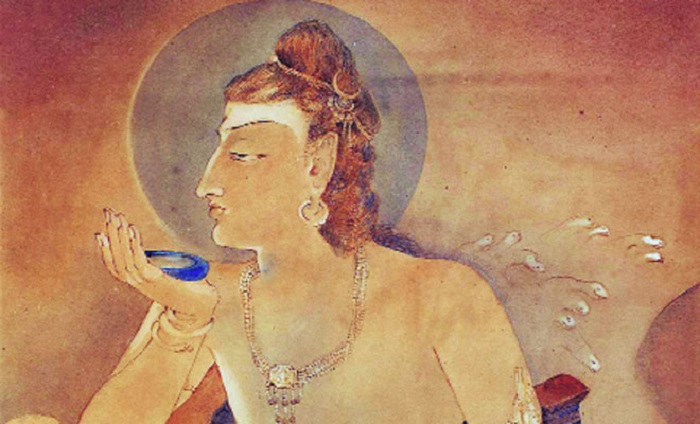 Image Credit:
http://archive.indianexpress.com
Recognition
Nandlal Bose exhibited his paintings for the first time in 1911. Thereafter, the works of Nandlal Bose were displayed at several national as well as international exhibitions. Some of them include those at Crystal Palace of England, Societe des Peintres Orientalistes Francais at Grand Palais in Paris, The Netherlands & Imperial Institute of England, Indian School of Oriental Art, American Federation of Art, Athenee Gallery of Geneva, Centenary Retrospective Exhibition, National Gallery of Modern Art in New Delhi, etc. Even the Lucknow and Haripura Session of the Indian National Congress exhibited the works of Nandlal Bose. In the year 1976, his works were included among the 'Nine Masters' by the Archaeological Survey of India. The works included in the 'Nine Masters', are considered as art treasures because of their artistic and aesthetic value.
Awards
Nandlal Bose was honoured with many prestigious awards. Some of the awards bestowed upon him are mentioned below:
Padma Vibhushan – In the year 1954, the Government of India honored him with the country's second highest civilian award.
Fellow of the Lalit Kala Akademi – In 1956, India's National Academy of Art honored him by electing him as the Fellow of the Lalit Kala Akademi. He was only the second artist to be honored by the National Academy of Art.
Deshikottama – Vishvabharati University conferred the title 'Deshikottama' on him.
Honorary D.Litt – The University of Calcutta honored him with the honorary D. Litt for his contribution towards the field of art in the year 1957. 
Silver Jubilee Medal - The Academy of Fine Arts honored him with this particular award.
The Tagore Birth Centenary Medal - In 1965, the Asiatic Society of Bengal honored him with this prestigious award.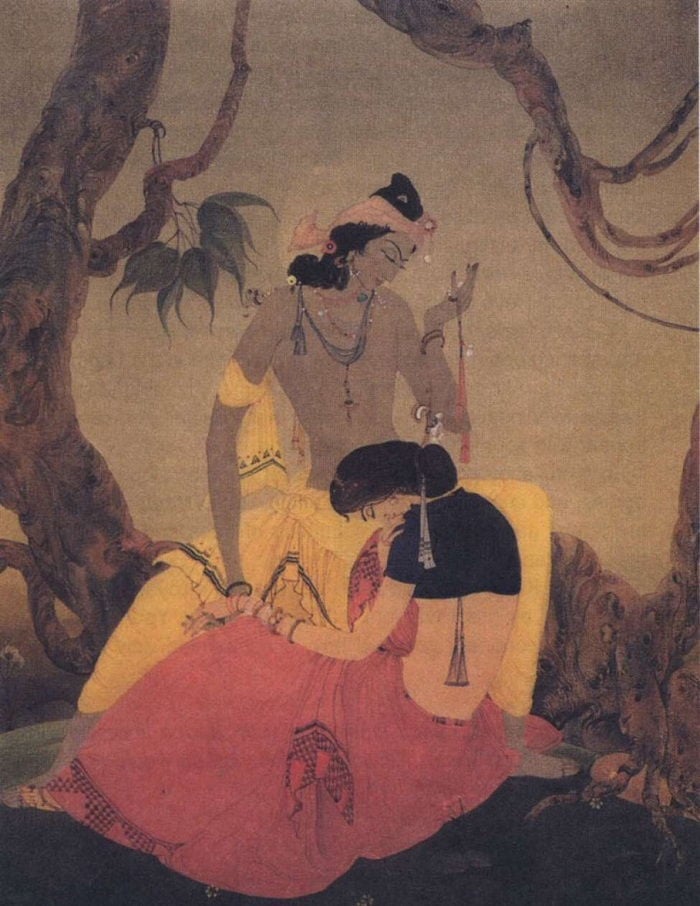 Image Credit:
https://twitter.com/kanchangupta/status/768718815681253376
Personal Life
Nandlal Bose married Sudhira Devi in the year 1903. Sudhira Devi, who was the daughter of Nandlal's mother's friend, was 12 years younger to him. The couple was blessed with a daughter, whom they named Gauri. Gauri's birth was said to have brought good fortunes in terms of materialistic values to her father. Nandlal Bose breathed his last on 16th April 1966.