Fast Facts
Born in the Year: December 1941
Place of Birth: Baripada, Odisha, India
Professions: Painter, Sculptor
Spouse: Varsha Das
Children: Nandita Das, Siddhartha Das
Awards: Padma Bhushan (2012), Bharat Nirman Award (2007)
Jatin Das is an Indian painter, sculptor, proficient graphic artist, muralist and poet. He is counted amongst the most creative artists of India. Father of Nandita Das, a famous actress, Jatin has contributed tirelessly to the field of Indian art over the last 50 years. Recipient of the prestigious Padma Bhushan Award, he is one of the most respected Indian artists. His unmatched passion towards art and his non-materialistic attitude has set him apart from other contemporary artists. He is one artist who often ridicules the so-called business that has crept into the world of art and that which is changing the face of art itself. A once enthusiastic exhibitor of his art works, Jatin Das is now contemplating on calling it quits when it comes to flaunting his works.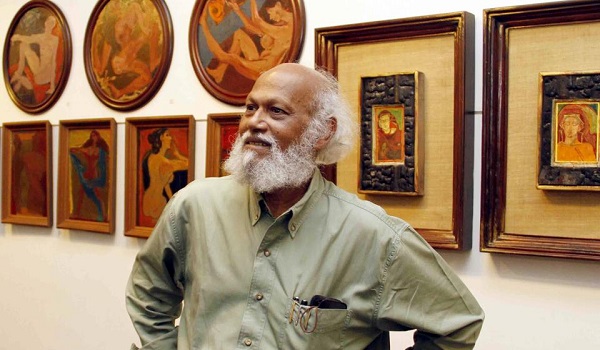 Image Credit:
http://www.hindustantimes.com
Childhood and Early Life
Jatin Das was born in the year 1941 in the Mayurbhanj district of Orissa. He was raised in a middle class Bengali family. Throughout his childhood, he was exposed to art in the form of music as in those days the very way of worshipping deities was through music. Having been brought up in an atmosphere where music was a way of life, a young Jatin grew into becoming a huge music lover. So much so, that during his stay in Bombay, he would spend many of his nights listening to concerts held by maestros like Bade Ghulam Ali Khan. From 1957 to 1962, Jatin received training from Professor S.B. Palsikar in the field of art at the famous Sir J. J. School of Art in Bombay. Soon after completing his education, he started his painting career. 
Career
Jatin Das displayed his works at the newly opened gallery of his art school in the year 1962. This was his first among many such exhibitions that would follow later on in his career. After gaining confidence from his first show, he thenbegan participating in various art exhibitions, both at the national and international level. Some of the important exhibitions in which he displayed his works of art include the Biennales in Paris in 1971, the Documenta in Kessel in 1975, and the art exhibitions of Venice in the year 1978. 
In his glittering career which has spanned over 50 years, Jatin Das has had more than 68 solo exhibitions. In between 1965 to 1991 alone, Jatin Das organized thirty seven solo exhibitions, both national and international. Fourteen limited editions of his theme-based graphics and conte drawings have been displayed in countries like India, Germany and in the U.K. Many of his works have been auctioned at prestigious auctions like Christie's, Sotheby's and Osian's. Over the years, he has also contributed towards art in the form of outstanding murals and sculptures. 
He has also worked as an advisor to many private and government organizations. Jatin Das also served as the Consultant to the Handicraft Board for the seven northeastern states in India, for the 'Festival of India' organized in Russia. Jatin Das has also been on the jury panel for the National Film Festival. He is one of the founder members of 'The Poetry Society', New Delhi. He also founded the JD Centre of Art, and works as its Chairman. JD Centre of Art is a private non-commercial institution, which aims at promoting contemporary and traditional visual and plastic arts.The impressive edifice, which was designed by the famous architect BV Doshi, stands at Bhubaneswar, Odisha.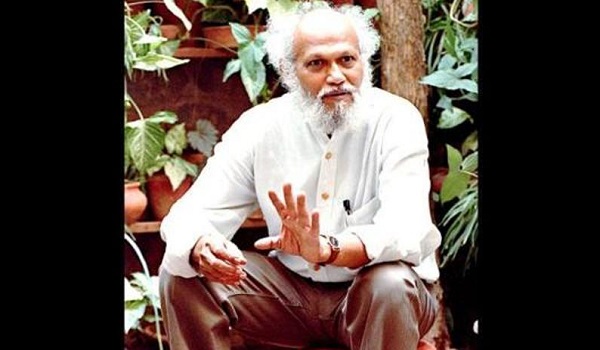 Image source: http://www.hindustantimes.com
Teaching Career
In the year 2008, Jatin Das served as a professor at the well-known Jamia Millia Islamia University in New Delhi. From the year 2009 to 2011, he worked as visiting professor at the same university. This time around, he was included as one of the members of Faculty of Fine Arts. He has also worked as a visiting professor in a number of prestigious colleges and schools including National School of Drama, School of Planning and Architecture, College of Art and National Institute of Design. 
 
Prominent Works
Over the years, Jatin Das has created a host of paintings, most of which are untitled. Some of the most prominent ones that have been named are listed below:
Wrapped Woman – This is an oil painting which sits pretty on a medium which is Masonite in nature.
Shakti – This portrait represents the Indian Goddess Shakti. 
Interaction – As the name suggests, this painting depicts a conversation between man and a woman. 
Sringar – This art portrays a woman, who in the process of getting dressed stares at a mirror.
Krishna – To portray the Hindu God Krishna, Jatin has used bright blue color, which is quite rare among all his other works. 
Radha Krishna – This beautiful art represents the unison of Radha and Krishna. 
Ganpati – As the name suggests, this is a masterful depiction of Hindu deity Ganesh. The strokes used here are quite unique, even for a Jatin Das work.
Radhika – This too, depicts the unison of Krishna and one of his girlfriends, Radhika.
The Presence – The presence depicts a man. The painting is done on paper using silk screen.
Woman in Stance – This one shows a beautiful woman in her usual yet appealing stance.
Classical Torso – Classical Torso represents a woman, wearing an unusual headgear. This particular piece is done using a conte. 
Major Shows
Jatin Das has had a number of shows in and outside India. His paintings have been displayed all over the world, which includes a number of solo shows as well. Some of the prominent ones are given below:
Biennale, Cuba, Havana – This Biennale was the second of its kind and was held in the year 1985.
Asian Biennale, Bangladesh – His artworks were displayed at the third Asian Biennale in the year 1985.
Septieme Biennale de Paris – This particular Biennale was held in France in the year 1971.
VII British International Print Biennale – This was held in Bradford, UK in the year 1982. This is considered as one of the most prestigious Biennales.
Tokyo Biennale – Jatin's works were displayed at the 15th International Art Show held at Japan in the year 1984.
The Artists Alley Gallery – He held a solo show at San Francisco, USA in the year 2009.
Chelsea Arts Club – This was again one of his solo shows, held in London in the year 2009.
His Style
Jatin Das comes across as an innovative artist who always tries to find new and dynamic ways of depicting human figures. His paintings mainly revolve around the various aspects of a man-woman relationship, such as crisis, contacts, disclosures, emotional tensions, etc. The treatment of human forms in the paintings of Jatin Das is exceptionally great and the colors seem to be charged with the emotional tinges. The linear arrangement and brisk brushwork further adds a unique dimension to his paintings. More often than not, he uses ink, oil colors, water colors and conte (hard crayon made of clay) to give life to the characters that he paints.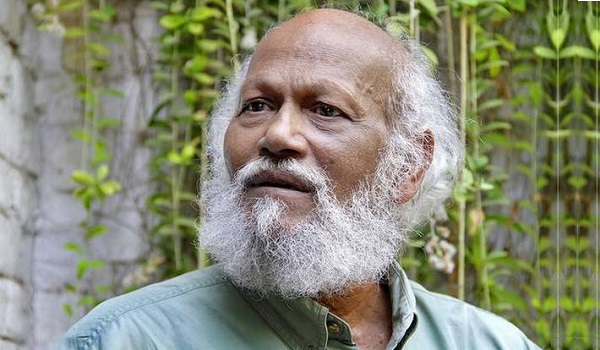 Image Credit:
http://www.thehindu.com
Awards
Padma Bhushan – In the year 2012, he was honored with the prestigious Padma Bhushan by the government of India
Utkala Award – He won the Utkala award, which was presented to him by the Bengal Governor in 2006.
Bharat Nirman Award – He was honored with this prestigious award in 2007
Philanthropic Works
Jatin Das attended twelve artist camps and four workshops and offered his amazing art works to fourteen charity shows in India. Several other works of his have been donated to charity organizations in and around India, including foreign countries. During the 1999 cyclone, that affected most parts of Odisha, Jatin spearheaded the relief efforts in many villages.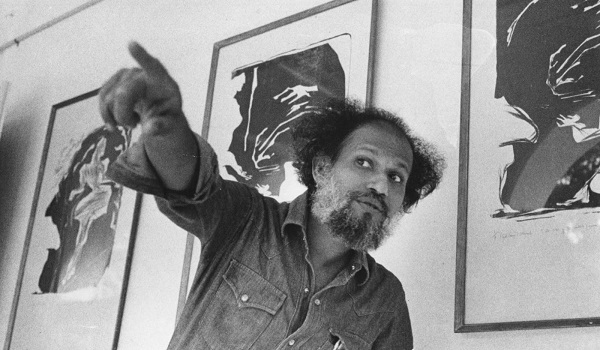 Image Credit:
http://mulledink.blogspot.in
Personal Life
Jatin Das married Varsha Das but the two later separated. The couple was blessed with two children, Nandita Das and Siddhartha Das. Their daughter, Nandita Das, went on to become a famous actress, winning prestigious awards. Not much information is available on Jatin Das' personal life except the fact that he despises the way contemporary art is shaping up in India and around the world.