Fast Facts
Date of Birth: April 12, 1924
Place of Birth: Saligao, Goa, India
Date of Death: March 28, 2002
Place of Death: Mumbai, India
Professions: Painting, Drawing, Writing
Spouses: Maria Figueirado, Liselotte de Kristian, Barbara Zinkant
Partner: Srimati Lal 
Children: Shelley, Karen, Francesca, Anya, Patrick  
Father: José Victor Aniceto de Souza alias Newton de Souza
Mother: Lilia Maria Cecilia Antunes
Francis Newton Souza, who often ridiculed hypocrites and the brutal acquisitive nature of the upper class through his magnificent paintings, is one of the most prominent yet often forgotten Indian painters. Marred by his own futuristic thinking and several troubled relationships, the founding member of Progressive Artists' Group of Bombay still managed to rise above his personal life to conquer the hearts of many through his works. He was one among a few post-independence Indian painters who had managed to gain respect and recognition in the West. The West had to be his professional haven, for his works were often bold, depicting nude women and societal criticisms, which would have perhaps annihilated his painting career, had he created them in the East. He often experimented with his mediums and mixed chemicals with his paints to come up with a unique end result. He was also probably the first Indian painter to have used acrylic paint in as early as the 1960s. Though his paintings did not receive the kind of monetary attention that they deserved during his lifetime, they however, were sold for colossal prices at various auctions post his death. Today, his paintings adorn the walls of many museums all over the world.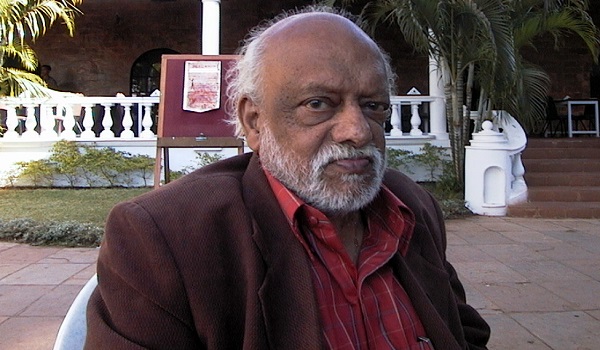 Image Credit:
Wikimedia.org
Childhood and Education
F.N. Souza was born in the year 1924 at Saligao, a small town in the state of Goa. Tragedy struck him at a very young age, when he lost his father Newton de Souza. He was raised by his mother Lilia Maria, who worked as a dressmaker. He was also bogged down by a near fatal malady of small pox, a trauma that would change his childhood forever. His mother, who was an ardent believer, prefixed the name Francis after St. Francis Xavier post his recovery.
He was enrolled at St. Xavier's High School in Bombay, from where he was expelled for depicting nude images on the walls of boy's restroom. Though he claimed that he was only correcting the already drawn images, he was expelled on the grounds of drawing pornographic images. He then attended the famous Sir J.J. School of Art in Bombay, only to be expelled again for taking part in the Quit India Movement. Though his mother was shocked and worried over his 'irresponsible' behavior, his repeated expulsions only made sense, given his rebellious nature, which later reflected in many of his works.
Early Life
After his expulsion from Sir J.J. School of Art, Souza became a member of the Communist Party of India in the year 1947. He also started the Progressive Artists' Movement along with S.H. Raza, M.F. Hussain and K.H. Ara, and was instrumental in encouraging many young Indian artists to take part in the international avant-garde. After spending many years of his youth in Bombay, Souza decided to move to London in 1949. As he struggled there to sell his art works, he took up a temporary job as a journalist, thanks to his writing skills. His big break as an artist came in the year 1955, when his 'Nirvana of a Maggot' got published in the Encounter magazine, which was owned by Stephen Spender. This was a perfect platform for Souza to start his painting career in London.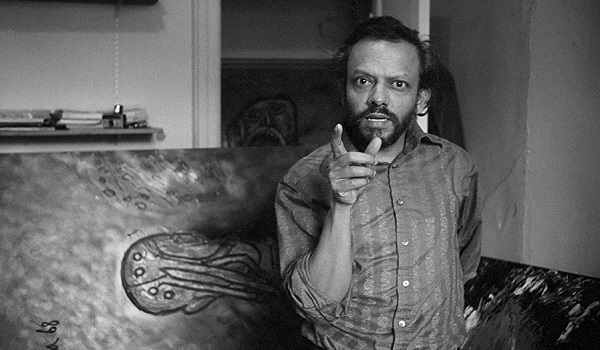 Image Credit:
http://johnyml.blogspot.in
Career
After his paintings were displayed at a couple of exhibitions, organized by London's Burlington House and Institute of Contemporary Arts, Souza was introduced to the owner of Gallery One, Victor Musgrave by Stephen Spender. Soon, Victor agreed to display his works in a 1955 exhibition, which was a massive success. In 1959, one of his books 'Words and Lines' was published and it received literary recognition. Souza was now frequently participating in various shows and exhibitions. His works were acclaimed by critics like John Berger, who praised him for being deliberately eclectic. In the year 1967, F.N. Souza migrated to the New York City and started displaying his talent to the Americans. He participated in an exhibition in Detroit in the year 1968. He also participated in the Commonwealth Artists of Fame exhibition held in London in 1977. In the year 1987, his retrospectives were held in Indian cities like New Delhi and Mumbai. Souza also held shows at the Indus Gallery of Karachi in 1988 and at the Bose Pacia Modern of New York in 1998.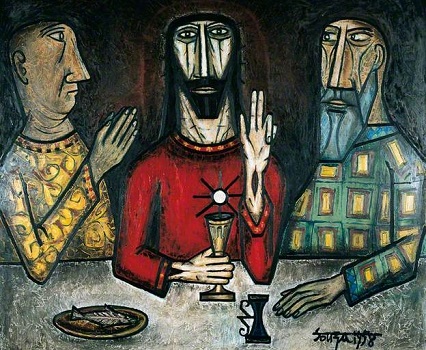 Image Credit:
https://www.pinterest.co.uk
His Style
The subjects covered in the paintings of Francis Newton Souza comprise of still life, landscapes, nudes, icons of Christianity, etc. One of his most recurring themes was that of the conflicts in a man-woman relationship. The women who ascended his canvases were often bold and challenged the thought process of their observers. The figures that gave life to his paintings were deliberately distorted and revealed an uninhibited, realistic style. Souza was a rebel and non-conformist, and his views reflected the style of his painting. Through his paintings, he often condemned and criticized the hypocrisy of the Church, the atrocities of the rich and the repression of sexuality in a country like India, which otherwise boasted of Khajuraho. At the same time, there was a visible influence of the folk art of Goa, the Renaissance paintings, landscapes of the 18th and 19th century Europe, etc.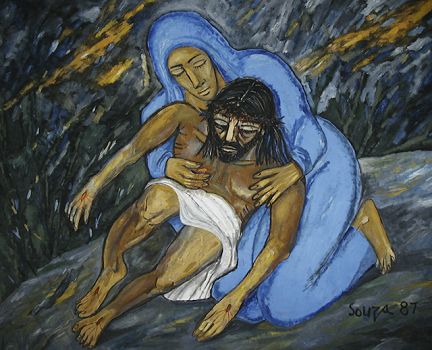 Image Credit:
https://www.pinterest.com/pin/369787819374276314/
Achievements
Though Souza was unable to sell most of his paintings, especially in India, where landscapes, depiction of deities and other things religious were selling like hot cakes, many of his works were sold for more than a million dollars post his death. In 1957, his painting 'Man and Woman Laughing' sold for a record price of Rs.16.84 crore at the Saffron art auction, held in New Delhi. At a Christie's auction in 2008, his painting 'Birth' created a record for being the most expensive Indian art ever sold in an auction till date. The painting was sold for a whopping 2.5 million USD. When the same painting was resold at Christie's in 2015, it fetched over 4 million USD. Many of his paintings were sold for very high prices at subsequent auctions held by Christie's. 
Personal Life
It would be fair enough to say that many of his works were inspired from his personal life as his works often depicted the relationship issues between a man and woman. In his real life too, Souza had many troubled relations. He married thrice and none of the marriages could sustain due to his extreme way of living. His relationships either blew hot or cold and there were hardly any balancing act that could have otherwise saved at least one of his marriages. His troubled relationships forced him to find solace at the local bars and he was soon fighting against alcohol addiction. He spent his final few days in New York before returning to India. By this time, he had also found a suitable partner in Srimati Lal. Francis Newton Souza breathed his last in the year 2002 at his Mumbai residence.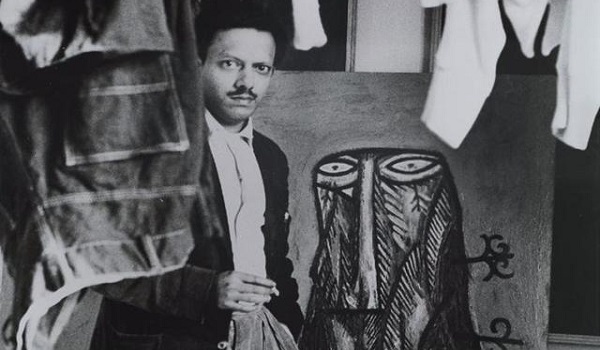 Image Credit:
http://www.hindustantimes.com
Legacy
Since many of Souza's paintings are scattered all over the world, his works haven't been studied ardently to understand the layers and the depth that he portrayed in his works. Uday Jain, who owns Dhoomimal Gallery in New Delhi, has in his possession the largest collection of Souza's works. He plans to display them in exhibitions held in places like London and Mumbai and also plans to come up with a memorial in Goa. At present, many of his works adorn the walls of prestigious museums all around the world. Some of the most important museums that display his works are Birmingham Museum of Art, British Museum, Victoria and Albert Museum, The Hepworth Wakefield Art Gallery, Tate Gallery in the UK; Museum of Biblical Art, Dallas, Texas, USA; National Gallery of Victoria, Melbourne, Australia; Glenbarra Art Museum, Himeji, Hy?go, Japan; Haifa Museum, Israel and National Gallery of Modern Art, New Delhi, India. Francis Newton Souza also has a dedicated room used to display his paintings at the London's Tate Modern. He is the only Indian painter to enjoy this honor.