Fact Sheet
Date of Birth: January 30, 1913
Place of Birth: Budapest, Kingdom of Hungary
Date of Death: December 5, 1941
Place of Death: Lahore, British India
Profession: Painter
Periods: Modern art, Post-Impressionism
Education: Académie de la Grande Chaumière, École nationale supérieure des Beaux-Arts
Spouse: Victor Egan
Father: Umrao Singh Sher-Gil Majithia
Mother: Marie Antoniette Gottesmann
Sibling: Indira Sundaram
Often referred to as India's Frida Kahlo for aesthetically blending traditional and Western art forms, Amrita Sher-Gil was one of the most famous painters of India. She is also considered as a revolutionary woman artist and the originator of modern art in India. Though her artworks mainly depicted Western style and culture during the initial stages of her career, the painter gradually began to rediscover herself by depicting Indian subjects using traditional methods. Apart from painting, she was also well-versed in playing piano and fond of reading. She even travelled to different parts of India, France and Turkey and managed to incorporate ideas gained from different techniques into her own works. Throughout her career, she painted her friends, lovers and also made quite a few self-portraits, for which she is often considered as a narcissistic by many.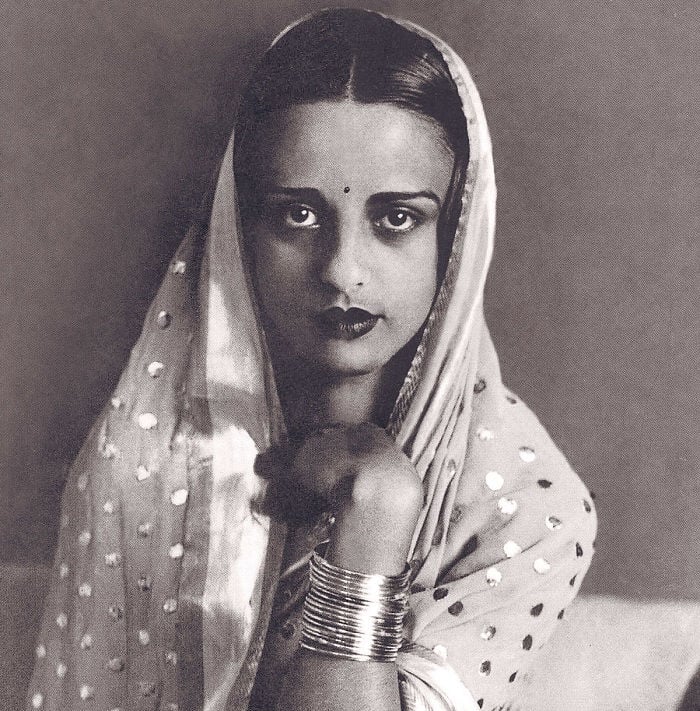 Image Credit:
wikipedia.org
Childhood
Amrita Sher-Gil was born on 30th January, 1913 in Budapest, Hungary. Her father, Umrao Singh Sher-Gil Majithia, was a Persian and Sanskrit scholar, while her mother, Marie Antoniette Gottesmann, was a Hungarian singer. Amrita grew up with her younger sister Indira Sundaram and was very fond of her. She spent her initial childhood in the Dunaharaszti town of Hungary and developed an interest towards painting at a very young age. By the time she was five, Amrita had started painting. In the year 1921, her family shifted from Hungary to the beautiful hill station of Shimla, due to financial crisis. After landing in Shimla, the nine year old Amrita started learning piano and also acted in plays along with her sister at the famous Gaiety Theatre. As a young girl, she had rebellious thoughts and was once expelled from her school for embracing atheism.
Education
Amrita started to learn the nuances of painting at the tender of eight. Initially, she trained under Major Whitmarsh and later under Beven Pateman. In 1923, when she was 10 years old, her mother Marie came across an Italian sculptor living in Shimla. When the sculptor moved back to Italy in 1924, Amrita and her mother followed suit. After reaching Italy, she joined Santa Annunziata, a famous art school in Florence. While at Santa Annunziata, Amrita was exposed to the works of Italian artists, which furthered her interest in painting. After a few months of learning, she returned to India.
Early Life
In 1926, Amrita's nephew and Indologist Ervin Baktay visited Shimla and played a crucial role in constraining her to take up painting seriously. Aware of her amazing potential, Ervin was probably her first critic and pushed her to do better. Amrita started off by painting her servants and maids and they became her initial subjects. When she was 16 years old, her mother took her to Paris, which was considered as the hub of modern art. In Paris, Amrita started to train under Pierre Vaillent and Lucien Simon at Grande Chaumiere and also received formal training at the École des Beaux-Arts. During her stay in Paris, she was greatly influenced by European painters like Paul Cézanne and Paul Gauguin. She also started working under Lucien Simon, with whom she had trained earlier, and he was highly appreciated for her works.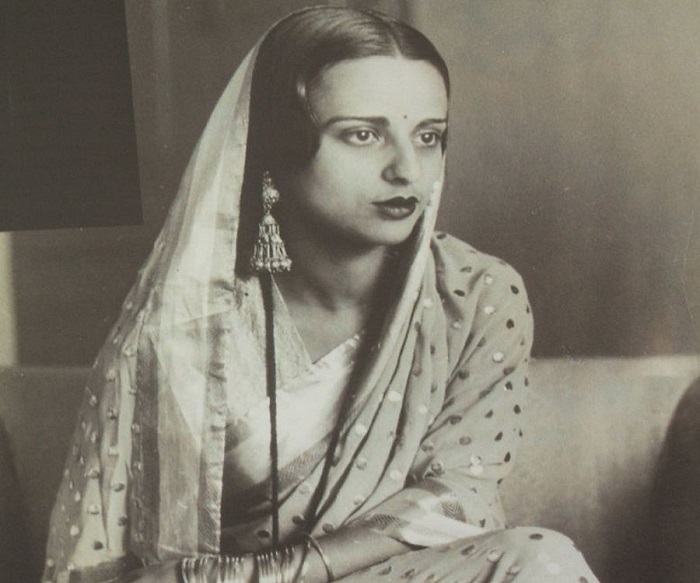 Image Credit:
https://www.thefamouspeople.com/profiles/amrita-shergil-5312.php
Early Career
During the initial stages of her career, Amrita's works deeply reflected her Western influence and her technique was similar to the paintings that were practiced in the Bohemian circles. While in Paris, she came up with a number of paintings depicting her own life in Paris. She often used her friends as her subjects and also ended up with a series of self-portraits. 
Around this time, she created 'Young Girls', which gained wide recognition and appreciation. Judging by the rich colors that she often used in her paintings, one of her professors predicted that her works would make more sense in the East rather than the West. Her professor's wish soon came true as she returned to India after experiencing a sudden longing to head back to India.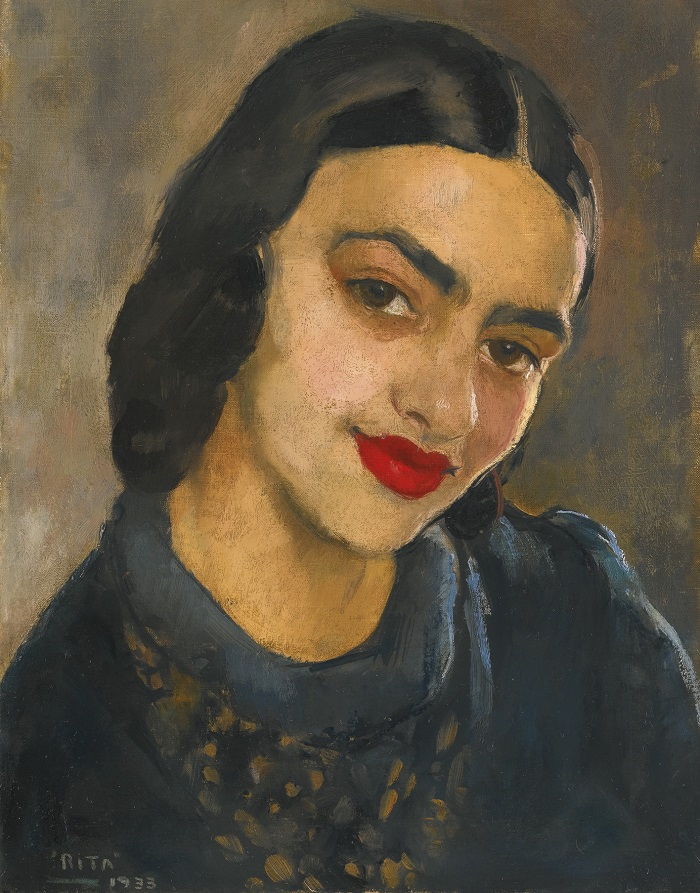 Image Credit:
https://www.pinterest.com
The Rediscovery
Amrita Sher-Gil returned to India in the year 1934 and began her never-ending journey of trying to decode the traditions of Indian art. She was influenced by the Mughal as well as the Ajanta paintings. In 1937, she began her journey to the southern parts India and was deeply moved by the plight of many villagers and unprivileged people. This started reflecting in her works and eventually gave rise to paintings such as 'Brahmacharis', 'Bride's Toilet' and 'South Indian Villagers Going to Market'. 
Her technique and style was now nowhere similar to the paintings that she came up with in Paris. Amrita had learnt to incorporate Indian traditions in her works and thus had rediscovered her purpose and style of painting. She even wrote to one of her friends, saying that Europe belonged to the likes of Picasso and Matisse while India belongs to her.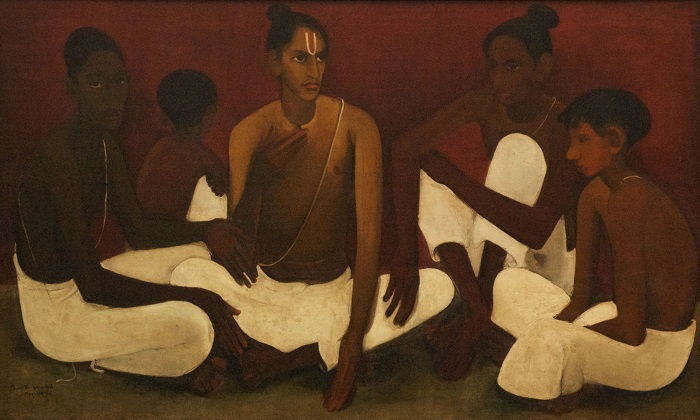 Works in India
Her works in India, post her wedding, had a tremendous impact on Indian art in the following years. Many of her works were influenced by the works of Rabindranath Tagore and Abanindranath Tagore. Among her works during this phase of her life, the best ones were 'Siesta', 'Village Scene' and 'In the Ladies' Enclosure', all of which represented the poor state of the unprivileged and women in the country. Though her works were celebrated by critics, they seldom found buyers. In 1941, she moved to Lahore (undivided India), where art was being appreciated at that time. There she came up with marvelous paintings such as 'The Bride', 'Tahitian', 'Red Brick House' and 'Hill Scene'.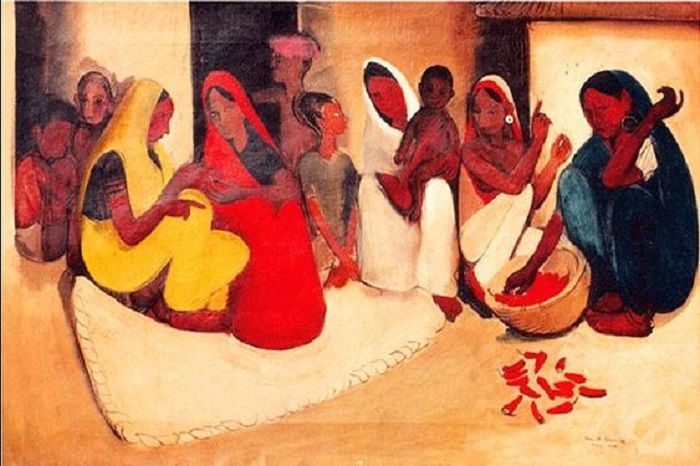 Image Credit:
wikipedia.org
Achievements and Recognition
Amrita Sher-Gil was one of the most impressive as well as the most gifted Indian artists of the pre-colonial era. She was also the youngest as well as the only Asian artist to be elected as an Associate of the Grand Salon in Paris. For her work 'Young Girls', she was awarded with a gold medal in Paris, which was considered as a prestigious award there. 
The works of Amrita Sher-Gil have been declared as National Art Treasures by the Government of India. Most of her paintings adorn the National Gallery of Modern Art in New Delhi. Though her paintings were largely unsold while she was alive, they fetched impressive amount of money later on, making her one of the priciest Indian women painters of all-time. In 2006, 'Village Scene' sold for a whopping 6.9 crore rupees in New Delhi. Back then, it was the highest amount paid for any Indian painting in India.
Personal Life
AmritaSher-Gil was a free spirit and led a pretty carefree life. She had numerous relationships and was bisexual. She portrayed many of her boyfriends and girlfriends throughout her career. She was a good friend of Jawaharlal Nehru, but never painted him, terming him as "too good looking" to be painted. She, however, exchanged multiple letters with Nehru. She went through at least two abortions prior to her wedding. The abortions were performed by Dr. Victor Egan, her Hungarian first cousin, who later married her in 1938. Thereafter, she moved with her husband to her paternal family's home in Gorakhpur city of Uttar Pradesh.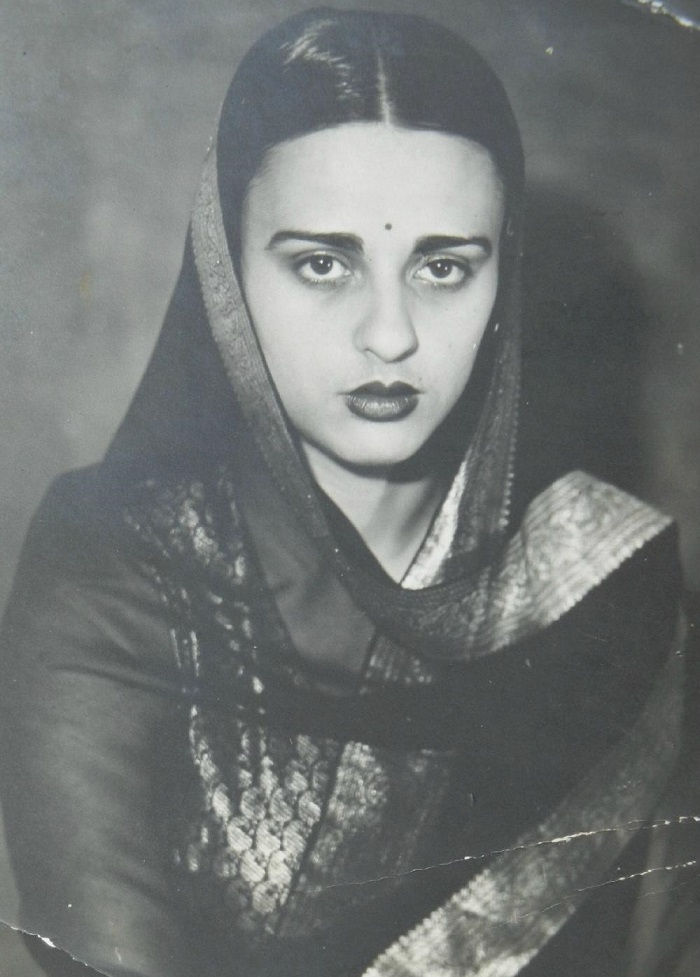 Image Credit:
Wikimedia.org
Death
Amrita left this world in the year 1941, aged 28 after a serious illness which made her to slip into coma. Though the real reason for her death was never ascertained, it was said that a failed abortion could have caused her demise. Her mother accused her husband Dr. Victor Egan, saying that he murdered her. She was laid to rest at Lahore on December 7, 1941. 
Legacy
Amrita Sher-Gil is often considered as the pioneer of modern art in the country as her works influenced and inspired a number of modern day greats. India Post released a stamp of her painting 'Hill Women' in the year 1978. There is a road named after the painter in Lutyen's Delhi, known as the Amrita Shergil Marg. Budapest's Indian cultural center has been named after her. In 2013, the 100th anniversary of her birth was declared as the international year of Amrita Sher-Gil by UNESCO. Many plays and novels including Salman Rushdie's 'The Moor's Last Sigh' were inspired by her.