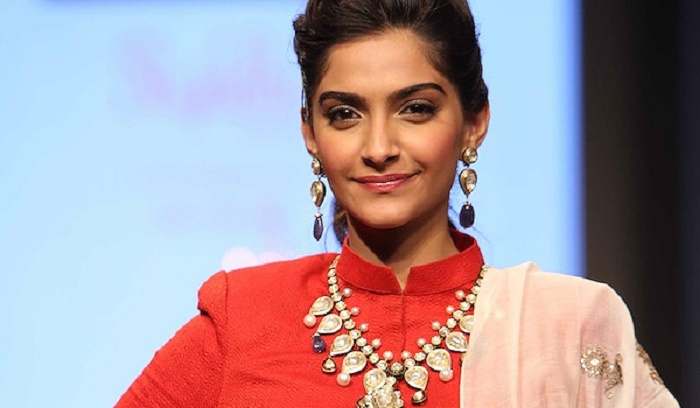 Image Credit: http://jugnistyle.com/style/all-about-the-diamonds-sonam-kapoor-iijw/
India has an association with jewelry that goes back five thousand years. Since the times of the Indus Valley Civilization, jewelry has been an integral part of Indian culture. The fact that India was, for a long time, rich in precious metals and stones has only helped to intensify this association. After all, India was the first place where diamonds were mined. Indians adorn every part of their body with some type of jewelry or the other and this is not limited to just women. Even Indian men like their gold jewelry – bracelets, rings, chains and so forth.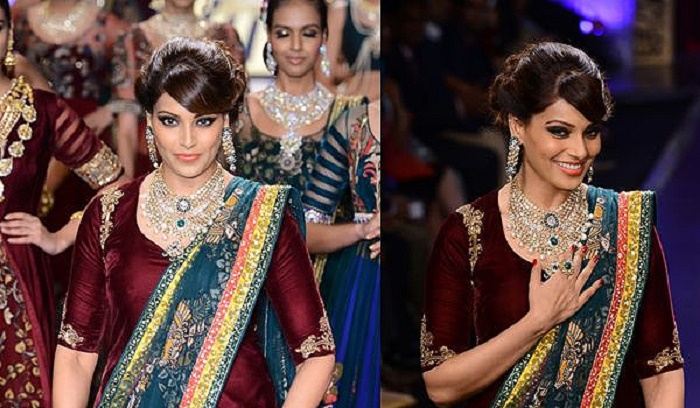 Image Credit:
http://www.deccanchronicle.com/140715/entertainment-bollywood/gallery/red-hot-kalki-koechlin-dazzles-ramp
A lot of influences have played their part in determining the various forms that Indian jewelry would take. From meenakari brought over from Persia to the indigenous temple jewelry Nagercoil is famous for and everything in between, Indian jewelry is a growing industry in spite of the increasing prices of gold. Our fascination with jewelry increases every year especially if one looks at all the occasions on which jewelry is gifted – weddings, childbirth, birthdays, anniversaries and so on.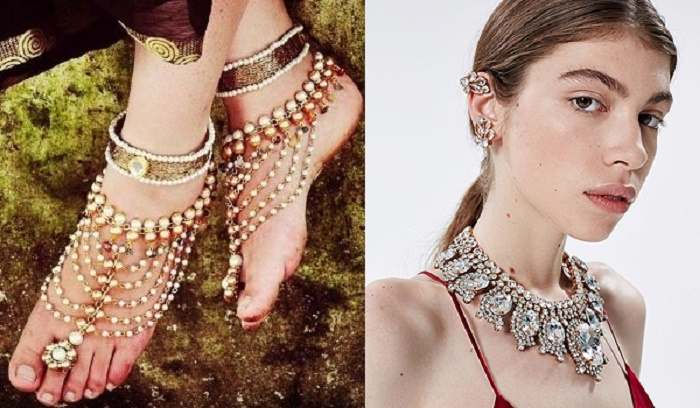 Image Credit: http://jattidipasand.tumblr.com/post/102483486976 and http://www.km20.ru/catalog/product/69625/
With so much emphasis on jewelry, it is only natural that a trend towards custom jewelry is gaining strength among Indians. More and more people are gravitating towards having jewelry custom-designed rather than just buying pre-fabricated jewelry or continuing with pieces handed down. Some are even ready to have their old jewelry melted down in order to have pieces made that please them better. It is interesting to find out why Indians have started moving towards custom made jewelry rather than buying what's on the menu so to speak.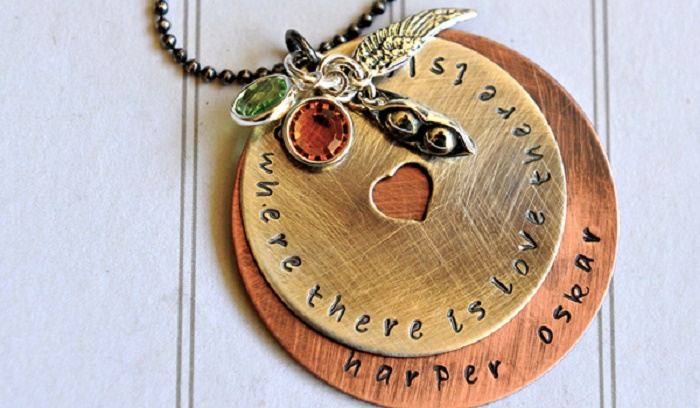 Image Credit:
https://www.madeit.com.au/Main/Item?itemId=861988
When we wish to gift our loved ones a unique piece of jewelry, we search high and low for the perfect ornament that could highlight the beauty of the person. Sometimes, we scour jewellers not only in our own city but in many others and even search online which offers plethora of designs. Unfortunately, sometimes the searches for the piece we dream of are unavailable in the shops. In such cases, the best way is to make the design you want to have yourself and get it made accordingly by the jeweller. Nowadays, this trend is gaining a lot of popularity as everyone wants to flaunt a unique piece not owned by others.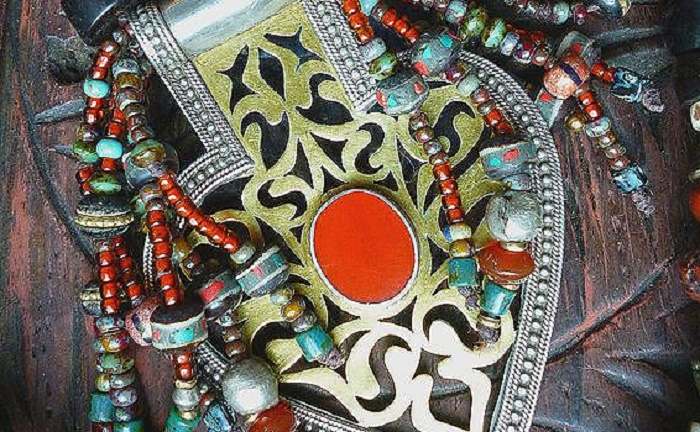 Image Credit: https://www.pinterest.com/pin/552887291733447716/
More and more Indians are looking at jewelry less as an investment and more as a personalised style statement. Thus the growing trend of people who want to either find or gift a piece of jewelry that is exclusive and individual and says more about who they are than about how much money they have. As such jewelry houses around the country are being inundated with requests for either bespoke or custom jewelry. Even brides are no longer satisfied with the ornaments that tradition dictates they wear, and many prefer something that incorporates elements of the classic and the modern. Such fusion is not always easy to come by and thus, custom jewelry.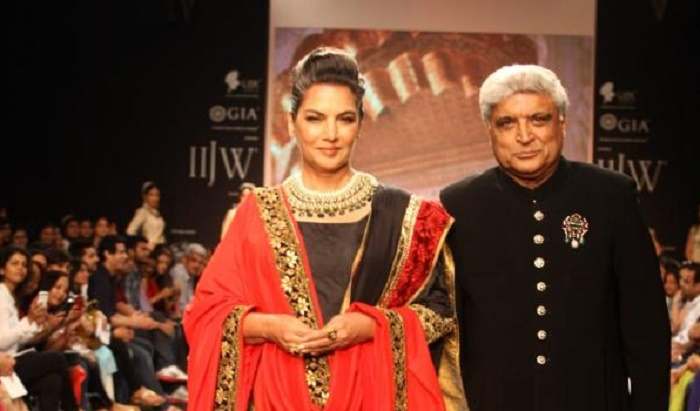 Image Credit: http://pinkvilla34.rssing.com/chan-15247032/all_p7.html
Most of the jewelry already on display in stores is meant to project a universal kind of appeal to a large portion of the masses. As such, the inherent weakness here is that one piece greatly resembles another or is an exact replica. Now, why would that be a problem if the pieces are exquisite? Well, in an environment that is beginning to place more and more emphasis on individuality, the younger generation is no longer satisfied with merely a beautiful ornament. It wants something that caters to its uniqueness, its distinctiveness and even its eccentricity. For one that may be a traditional piece of jewelry uniquely designed while for another it could be a pair of mismatched earrings that nevertheless complement one another.

Image Credit: http://pinkvilla34.rssing.com/chan-15247032/all_p7.html
Another change that has brought this quest for original jewelry is the fact that jewelry has moved out of the realm of weddings, festivals and 'family functions' and entered the world of daily wear. As working women in India have discovered, it is neither practical nor in good taste to wear heavy jhumkas or necklaces and the like to work. Therefore, there is a demand for light, easy to wear pieces that are economical and at the same time express the individual nature of the wearer.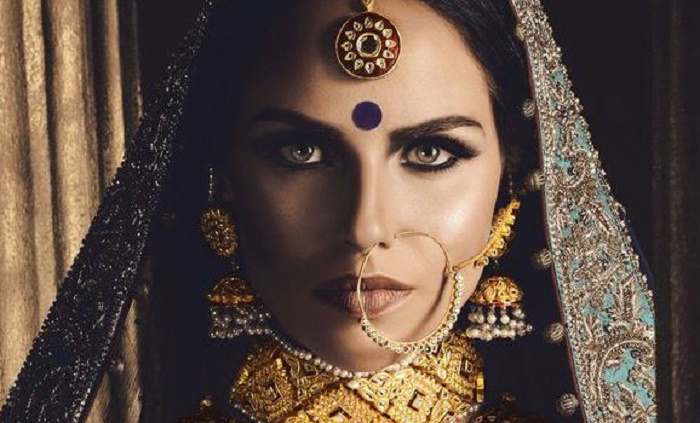 Image Credit: https://www.pinterest.com/pin/272116002461582369/
To top it all off, what bride wants to be told that the piece she was wearing has already been seen on someone else and perhaps even looked better there? Her wedding is her day and therefore, her jewelry should celebrate her uniqueness and sense of taste and style. This kind of outlook has brides-to-be rushing to jewelry stores where they can peruse the designs on display and then in conjunction with the jewellers either tweak these designs so that they have unique elements or start a design from scratch. After all, no bride can afford to look anything less than her best on such an important day and the more different, the better.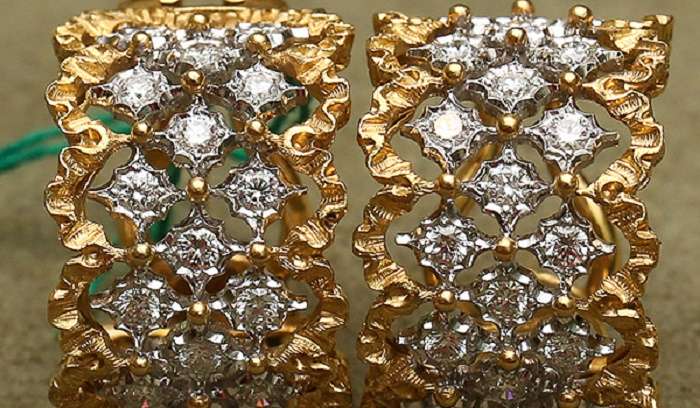 Image Credit:
http://www.forbes.com/forbes/welcome/
Cost-Effectiveness
A widely held belief is that customized jewelry is more expensive than pre-made jewelry. This is most emphatically not true. Readymade jewelry is designed to appeal to a major portion of the masses and has to sell at a certain profit. When one orders custom made jewelry one has no such worries.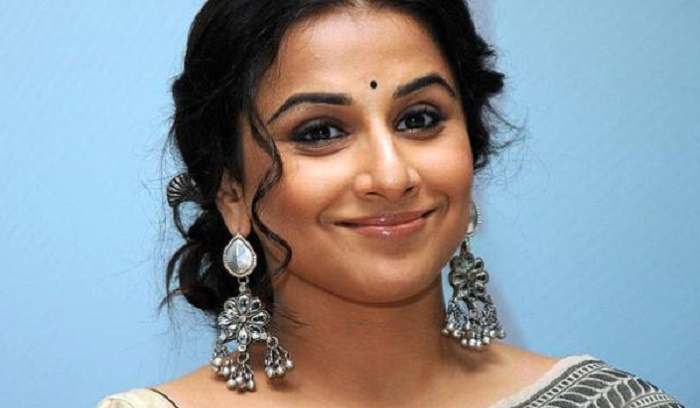 Image Credit: http://www.deccanchronicle.com/150910/entertainment-bollywood/article/vidya-balan-play-geeta-bali-marathi-film
Yes, there are making charges and even gold wastage charges that assume that a certain portion of the gold will be wasted. However, with the increase in competition amongst various jewelry houses with regards to custom made jewelry, these charges are not high and one can shop around to find the jeweller with the optimum charges and best skills and aesthetics. Set the budget, pay for the material and discuss the design with the jeweller and voila! It's done.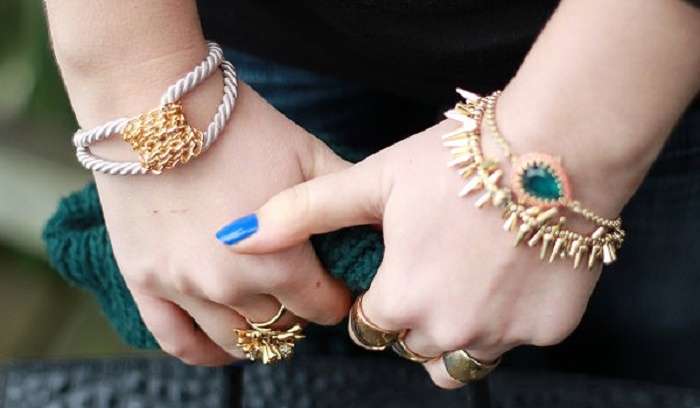 Image Credit:
http://www.verstylehouse.co.uk/unique-artificial-funky-jewelry-designs-collection-2015-for-modern-girls
This is especially useful for those who are slowly collecting pieces of jewelry for their children's weddings far in the future. Such people have time on their hands and a good idea of exactly what they want and how much they are prepared to pay for it. Most importantly, they have time to shop around and find the best places or designers who will cater to their vision and not charge them a bomb while doing so.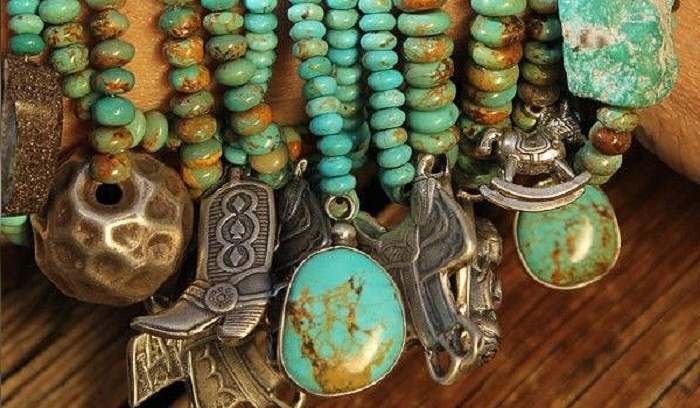 Image Credit: http://www.emmastine.com/index.php
Custom jewelry allows the introduction and fusion of all sorts of themes – nature, the Mughal dynasty, the Rajput traditions, the four elements of fire, air, water and earth, mysticism, mythology and anything else under the sun. This broadens its horizons from the masses to the people on the fringes whose tastes are more eclectic and bohemian. There is something here for everyone. Such jewelry includes but is not limited to the traditional elements of precious metals and stones. Beautiful and artistic pieces can be created with semi-precious stones as well – something that gives jewelry a much vaster range.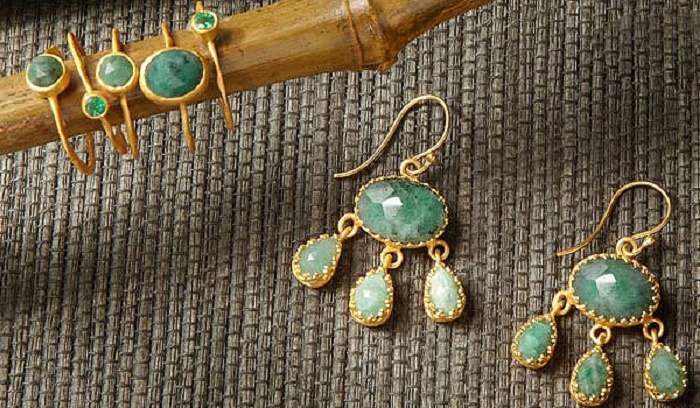 Image Credit: http://www.fashionhomesales.com/women/jewelry-semi-precious-stones/
Jewelry will forever be intertwined with the Indian consciousness, whether it be the ornate Bollywood pieces sported by prominent actresses or the devotional temple jewelry meant for various poojas and festivals. All that is changing is how people have started deciding to wear it. A trend such as this can only enhance all the beauty that Indian ornamentation is famous for. As Indians become more and more aware of the custom made jewelry, the growing trend will enrich our designs.