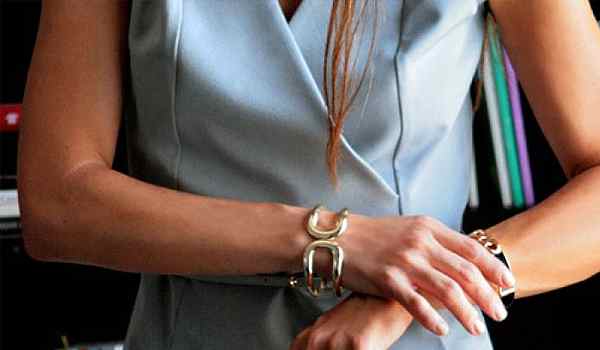 Photo Credit: http://www.shearillusions-africa.com/blog/how-wear-jewelry-office/
Choosing jewelry for office wear is indeed a very confusing job! Picking the best one from an assortment simply baffles you. Many love to adorn fascinating bracelets, stout neck pieces, beautiful cuffs and heavy danglers—but keep aside these weird thoughts especially when you are sitting in a cabin and have to maintain your professionalism. Indeed it is a very difficult task to select a piece of jewelry which will not only give you a cool look, but at the same time, would ingrain a corporate feel in you.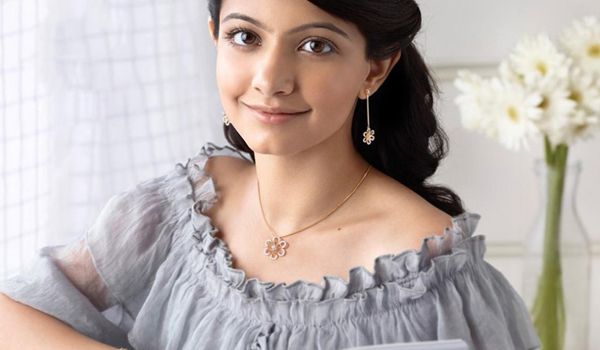 Image Credit:
http://www.malabargoldanddiamonds.com/blog/6-tips-to-choose-office-wear-jewelry/
You would definitely agree that in office a trendy look is always recommended and makes one feel comfortable as a part of the globalised world. You cannot mess with your jewelry as it might make your entire look chaotic. Sometimes in the wee hours you feel bewildered and run through the accessory boxes to pick the perfect one to team up with your ensemble. This is because the recurring fear of choosing a wrong piece is actually making you headhunt through the collections.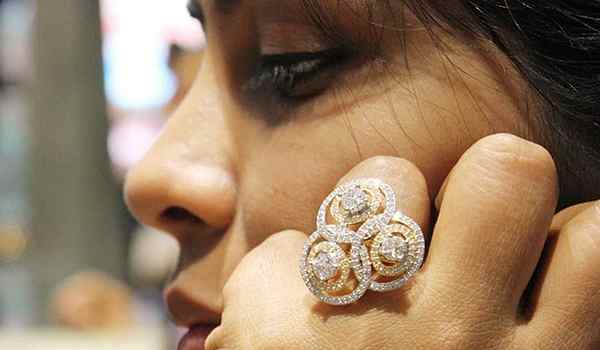 Photo Credit: http://www.jewelsome.com/tag/tanishq-mia-collection/
You should be aware that it is your office and you should wear something elegant and exotic. Just be cool and do not underrate your fashion ideas, as there are creative Indian jewelry designers who can effortlessly enhance your beauty and also give professional look to it with their creations. In fact, wearing the trendiest office oriented jewelry helps you do justice to the look.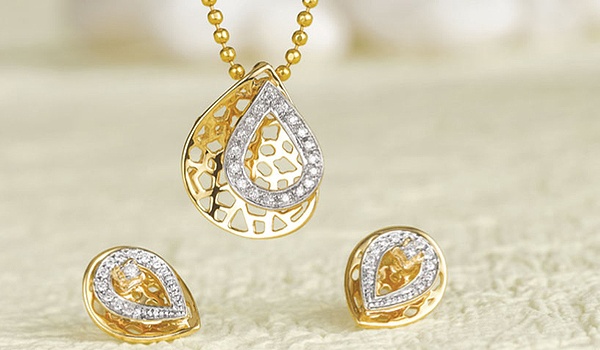 Image Credit:
http://www.jewelsome.com/tag/tanishq-mia-collection/
Just go through the list below to get some ideas on how to bag some attractive office jewelry which will not only grab the eyes of your colleagues, but will also uplift your self-esteem.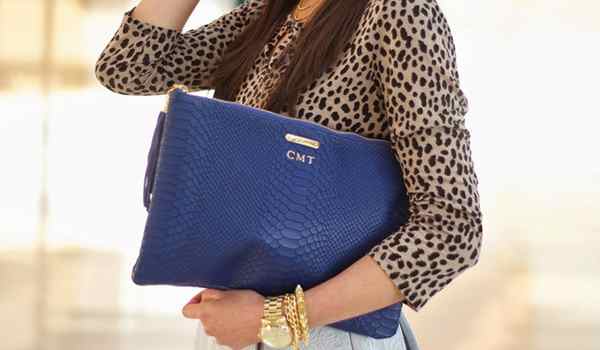 Photo Credit: http://www.yourcoffeebreak.co.uk/fashion/26338747270/waynfee/
Here is a detailed description of the jewelry items which one can easily use with office wear and look fabulous: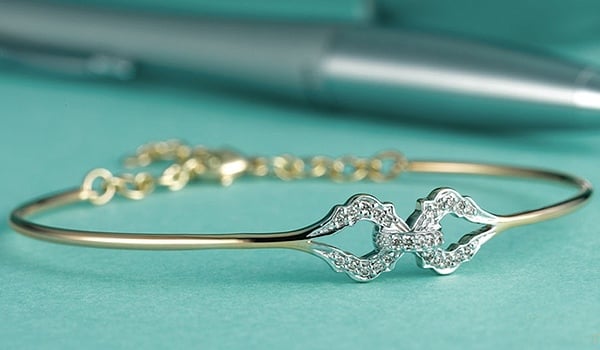 Image Credit:
http://www.jewelsome.com/tag/tanishq-mia-collection/
Girls love to flaunt their look and showcasing their beauty with the accessories is indeed the most wonderful thing they always love to do. But while entering inside the office premises, you should be careful about not choosing any tinkling or noisy bracelets. Bracelets having many small tinkling bells distract the serious working atmosphere of the office and create a pandemonium in the office. However you should not understate your look and add some glamour by choosing classic bracelets without a jabbered look. You can opt for a simple diamond or gold plated or real gold bangles which will give you an instant high profile look with their embellished designs.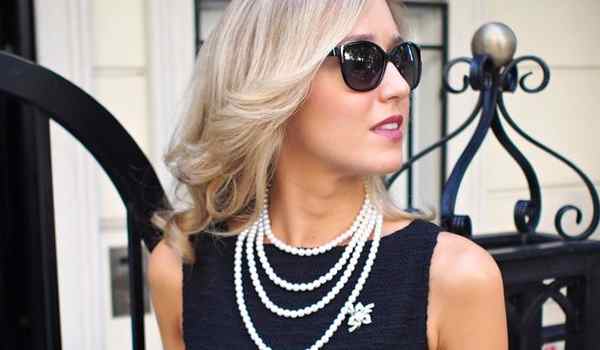 Photo Credit: http://blog.krishnapearls.com/index.php/2015/07/18/7-tips-while-wearing-jewelry-to-work/
You can uplift your office look instantly by wearing a handcuff on one wrist and a smart watch on the other. An elegant handcuff in base color without using any shiny metal in particular can be a brilliant accessory for enhancing your office look.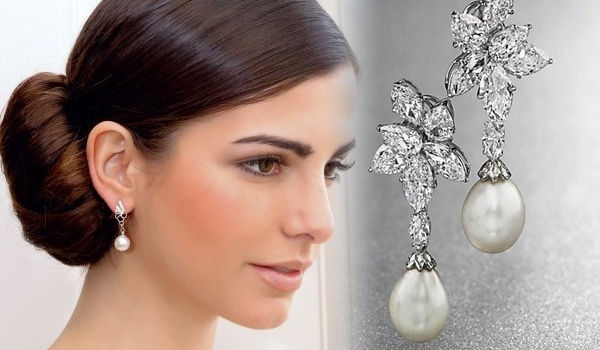 Image Credit:
http://trends4ever.com/jewelry/glamourous-angels-pearl-earrings.php#.VjIotLcrLIW
Make a Statement with Earrings
The most daunting task which needs a lot of courage is the selection of the earrings which go perfectly well with your office wear as well as office atmosphere. It can be a completely perplexing situation where you want to look modern, but at the same time want to maintain the office decorum as well. For that, you should adhere to the stellar collection of serene pearls or mesmeric gemstones like diamonds. Else you can make a new amalgamated look by a combination of the two, which will definitely add both grace and sparkling charm to your formal appeal. It depends on your discretion as well as your overall personality whether you prefer the studded ones or want to wear the little inched-danglers.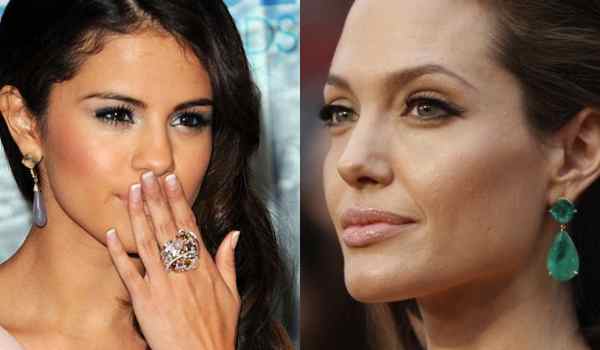 Photo Credit: http://aelida.com/8152/glow-with-dangle-earrings
The fact can't be undermined that danglers mostly overdo one's look so, it is better to stick to the studded as they have it in them to impart you a cool and artistic look. Some of you may be quite passionate about the junkies, but you must ensure to use such a piece which doesn't make you look odd as junk look is very low in visual appeal and mars your formal look. Always try to choose something which is elegant and has a class. Apart from these, you should remember that you cannot present an over- dignified look with oodles of gravity so, don a lighter look with a touch of cool looking earrings.
Image Credit:
http://silver-earrings.hubpages.com/hub/Celebrities-Love-Dangle-Earrings/
Look Bold with Rings
Complexion should not underrate your choices and personality can't affect your look if you can carry it smartly. Just be smart and dashing enough to choose the wisest ring collection. While selecting rings, you can opt for some subtle looking rings made from semi-precious stones or the one from precious stones like diamond. It's a wonderful idea to keep a few ring designs like the stack-able ones and spiral shaped ones engraved with small diamonds on the top. If you think this might not suit your discreet look, then pick up some signet design rings. Remember that the minute intricately designed rings are actually made of gold. The dazzling rings are available in variety of designs, but choose the ones which syncs with your overall looks and personality.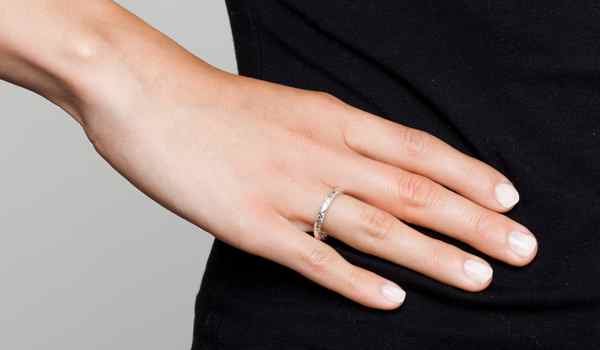 Photo Credit: http://songofjewelry.com/products/meteorite-ring-silver-everyday-rings/
Favorite Corporate Necklaces
Now garnering the necklace for your office wear might really make you feel nervous. Going to the busiest Indian markets to handpick this particular ornament is something you are always scared to do. Well, here you need to be a bit bold as you have to look excellent in terms of the look as compared to your colleagues.
Image Credit:
https://www.youtube.com/watch?v=Ei2ysvFPh_0/
Select the one you consider the best suited for a working day at the office. A good idea is to select one which may be a motley colored necklace and a bit shorter in length, just hugging your neck to give a sensual corporate look. For exploring the pendants, you can search in the precious stones aisle at the jewelry shop and add a chic diamond studded pendant to your gold chain. It would definitely give you a meaningful fashionista look. If you attentively select the necklace along with the other accessories and match it with your apparel, you will always look superb.

Photo Credit: https://www.etsy.com/listing/125892566/tiny-gold-sideways-hamsa-necklace/
You can also try and make your look a bit distinct and unique by adding some beaded necklaces. You won't look like dating back to the initial days of women office goers; rather this is in vogue. The multi-beaded neck-pieces are awe-inspiring and look cool when clubbed with large and small beads. You can get them in prolific colors which would be easier for you to make it a perfect office wear.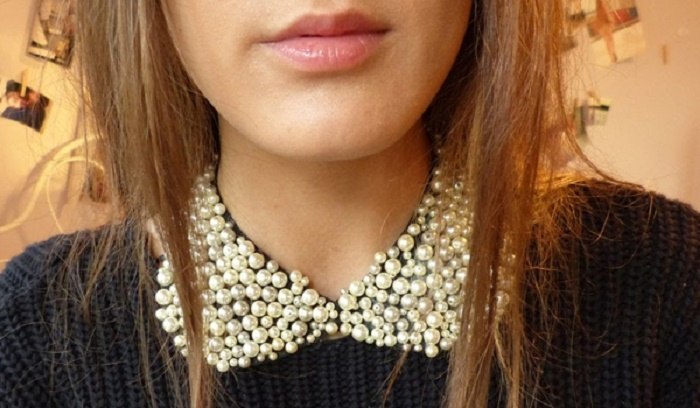 Image Credit:
https://www.etsy.com/in-en/listing/225969199/gold-circle-necklace-geometric-open-disc
Wear a Classic Brooch
A brooch is an instant hit on a formal wear and gives a classic touch to your look with a confidence that oozes out of your whole personality. It can be worn on the lapel of a blazer or a cardigan.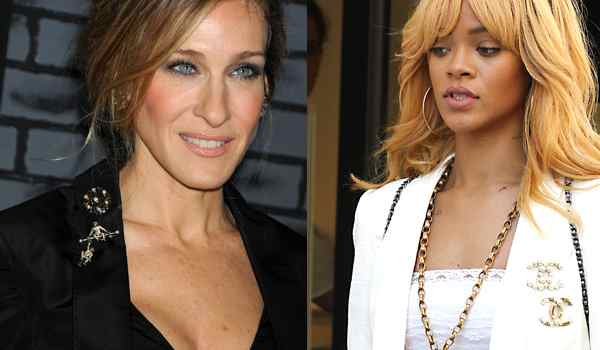 Photo Credit: http://lawbooksandlipstick.com/2013/02/08/style-inspiration-how-to-make-a-brooch-look-modern-and-cool/
The above mentioned fashion fundas will definitely be useful to the Indian women for making jewelry selection for office wear. There are many shops which sell the latest trends and even help in finding a perfect match for your office attires. You just need to make a vivid research before digging a hole in your pocket. So, flaunt your feminine look by having a smart collection of attires and jewelleries which complement each other.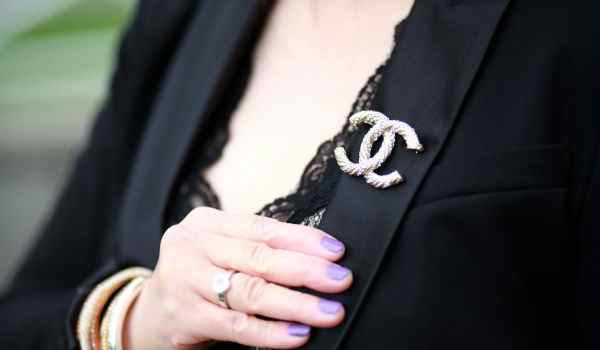 Photo Credit: http://www.whiterosesandcoffee.com/chanel-brooch
Make a statement and set your unique identity with your fashion selections both in office and outside. Have people compliment you for your charismatic choices and endear you as the most stylish women in the office. Make everyone feel special when they are with you; your style statement and bewitching smart jewelry can make others follow your style.