Fast Facts
Date of Birth: 8 December, 1900    
Place of Birth: Udaipur, Rajasthan
Date of Death: 26 September 1977
Place of Death: Kolkata, West Bengal
Profession: Dancer, choreographer, actor
Spouse: Amala Shankar
Children: Ananda Shankar, Mamata Shankar    
Father: Shyam Shankar Chowdhury
Mother: Hemangini Devi
Siblings: Rajendra Shankar, Debendra Shankar, Bhupendra Shankar, Ravi Shankar
Awards: Padma Vibhushan, Sangeet Natak Akademi Fellowship
Despite the fact that he never received formal training in any of the classical dances of India, Uday Shankar went on to revolutionize the way India danced! Fusing European theatrical techniques with India's very own classical and folk dance forms, Uday came up with his own style of dance. After having named the new dance form as 'Hi-dance', he later rechristened it and called it 'Creative dance'. This creative dance was the stepping stone for the birth of modern dance in India. Even today, many dance schools around the world are teaching this fusion form. An institution called 'Udayan Kala Kendra, headed by Uday's daughter Mamata Shankar, is one of the most prominent dance schools that teach this dance form.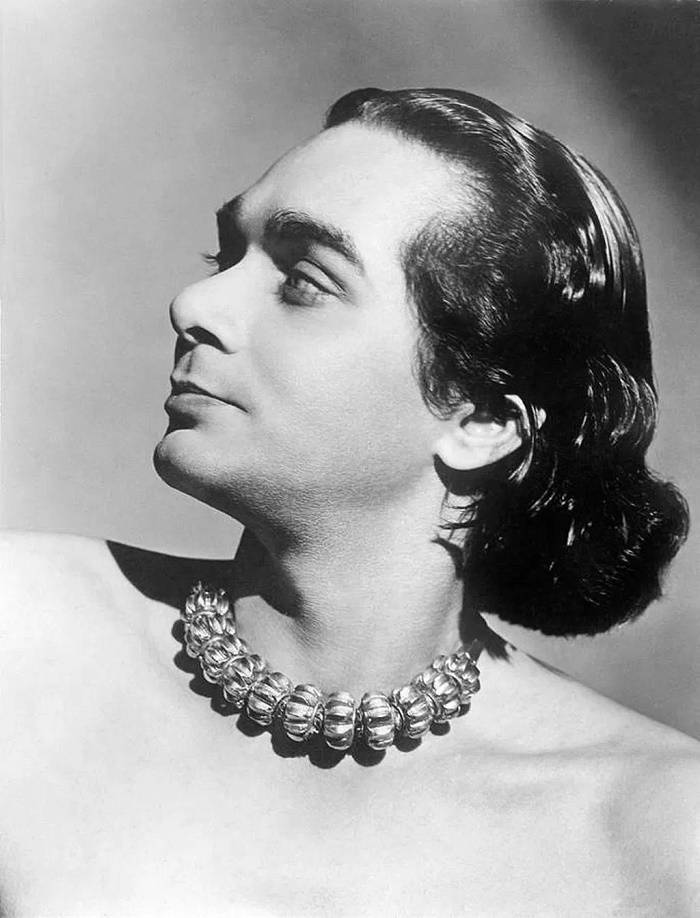 Image Credit:
www.commeaucinema.com
Childhood
He was born into a Bengali family as Uday Shankar Chowdhury. Uday's childhood was mostly spent in his maternal uncle's house at Nasratpur along with his mother and siblings. This was because his father's work forced him to shift cities on a regular basis. As a result, Uday had to change many schools across places like Nasratpur, Gazipur, Varanasi and Jhalawar. Though Uday was not introduced to dance at an early age, his affiliation with other art forms like music and photography happened in his school at Gazipur.
Education
Somewhere within the course of changing schools and cities, Uday Shankar was taught music and photography by his drawing and Crafts teacher, Ambika Charan Mukhopaddhay. After the completion of his schooling, an eighteen year old Uday began his journey to Mumbai to study and learn fine arts at J. J. School of Art. Two years later, he traveled all the way to London and got himself enrolled in the Royal College of Art. There he practiced painting under the supervision of Sir William Rothenstein. Thereafter, he went to Rome on a scholarship provided by the French Government to study art in its advanced form.
Glittering Career
The seed for Uday Shankar's dancing career was sown during his stay in London, where he was exposed to ballet. Thanks to his brilliant mind, the thought of fusing this western dance form with the dance forms of India became inevitable. This idea materialized during his meetings with various Western dancers. But none proved to be as worthy as his encounter with the famous Russian ballerina, Anna Pavlova.
Uday's collaboration with Anna led to many fabulous ballets based on Hindu themes. This new fusion got the attention of several people and was an instant hit across London and the United States. After a long and fruitful collaboration with Anna, Uday started his own stage shows in Paris.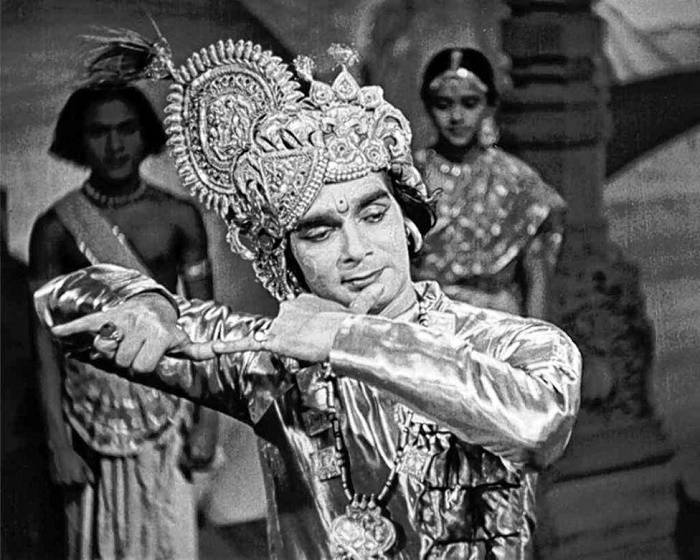 Image Credit:
https://twitter.com/bokoclub
Own Dance Troupe
In 1929, Uday Shankar returned to India to form a dance troupe of his own. Between 1930 and 1960, he toured through the western world and learned the western theatrical techniques. He also knitted the two different techniques so beautifully that his art became hugely popular both in India and the West.
In 1938, Uday opened a dance school at Almora, Uttar Pradesh. He also invited leading exponents of different dance forms to teach in the school. Among the experts, were Kandappa Pillai for Bharatanatyam, Shankaran Namboodiri for Kathakali, Amobi Singh for Manipuri and Ustad Allauddin Khan, who took care of the music. Later, the school came to be known as Uday Shankar Indian Culture Center. During the World War-II, the Uday Shankar Indian Culture Center was shut and reopened only twenty years later, this time in Calcutta.
Rabindranath Tagore's Role
It is said that the legendary poet Rabindranath Tagore himself welcomed Uday Shankar when he returned to his motherland. After giving him a warm welcome, the Bengali poet insisted Uday to open a dance school, saying that it would benefit thousands of aspiring dancers. It was because of his encouragement and wise words that Uday went on to establish the dance school at Almora.
Association with Alice Boner
After opening the dance school at Almora, Uday returned to Paris in the year 1931. Upon his return, he joined hands with one of his disciples, Alice Boner, to establish the first Indian dance company in the whole of Europe. He also went on to devise a new template for music with the help of Vishnu Dass Shirali and Timir Baran, so that the newly devised music could support his new dance form.
The World Tour
After working closely with Alice Boner, Uday started a series of dance performances at the Champs-Elysees Theatre in Paris. This paved the way for his seven-year tour, which took him to various parts of Europe and America. His first performance in the United States came in the year 1933, when he performed along with a French dancer named Simkie, in New York. Eventually, Uday and his troupe ended up performing in 84 cities across the States.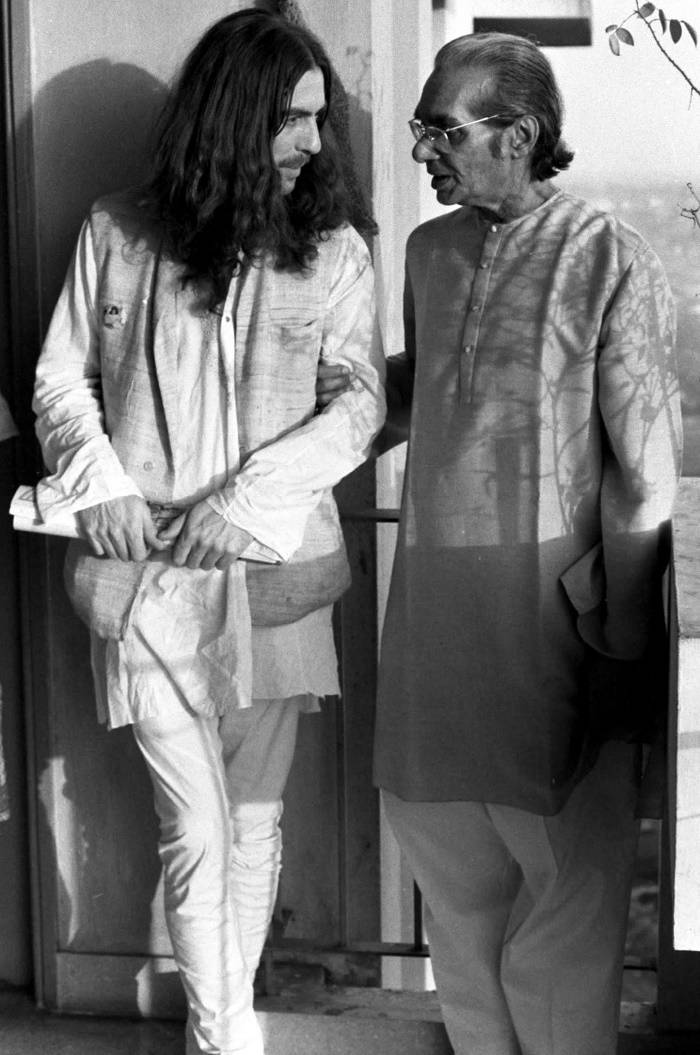 Image Credit: https://www.pinterest.com/pin/356277020506931661/
Uday's Date with Cinema
In 1948, Uday wrote, produced and directed 'Kalpana', India's first movie to have classical dancers in the lead. The movie was made under his production house and had his wife playing the female lead. 'Kalpana' was shot as a dance ballet in the famous Gemini Studios in Chennai for over five years. Though the movie did not do well at the box office, it was later recognized and praised by many critics and movie lovers, which paved the way for its digital restoration in 2009. Interestingly, the film also marked the screen debut of Padmini, who would later go on to become one of the most prominent actresses of South India.
In 1976, Satyajit Ray directed 'Bala', a documentary on India's famous Bharatanatyam dancer, Balasaraswati. In the film, Uday talks about his association with Balasaraswati and how she inspired him as a dancer. Uday's short stint with cinema ended here as he did not to venture further into this field.
Contribution
Uday Shankar initiated a unique moment of revival of classical dances in 1930. What he lacked in formal training, he made up for in his unique and creative presentations which made him stand out. Uday Shankar used the essence of various traditions and techniques in his dance dramas and succeeded in presenting an integrated composition.This paved the way for a new style of dance which is an immense contribution in itself. 
Awards and Achievements
Sangeet Natak Akademi Award – In 1960, he was given this prestigious award for his creation of 'creative dance'
Sangeet Natak Akademi Fellowship – This is the highest honor given by theNational Academy of Music, Dance & Drama. In 1962, this award was given to Uday Shankar for his lifetime achievement
Padma Vibhushan - Uday Shankar is a recipient of India's second highest civilian award. It was given to him in the year 1971
Desikottam – Desikottam is the highest honor conferred by the Visva-Bharati University. It was awarded to him in 1975.
Personal Life and Family
Uday Shankar entered the wed-lock with his dancing partner Amala. While his first child, Ananda Shankar, was born in 1942, his daughter Mamata Shankar came into this world in 1955. Ananda Shankar forayed into music at a very young age and went on to become a musician and composer. Mamata Shankar, on the other hand, learned dancing and went on to become a famous actress.
Uday-Ustav Festival
In 1983, Uday's younger brother and legendary sitar player, Pandit Ravi Shankar, arranged a grand festival in New Delhi which lasted for four days. The event was named 'Uday-Ustav Festival' and attracted many famed dancers and musicians. The festival had performances of Uday Shankar's students and an exhibition of orchestral music, which was composed and orchestrated by the legendary sitarist himself.
Legends Live On
Uday Shankar's legacy is being carried forward by his close relatives including his wife, daughter and daughter-in-law. After his demise in 1977, Amala Shankar took over the Uday Shankar Indian Culture Center in Kolkata. Tanushree Shankar, his daughter-in-law, founded 'Tanushree Shankar Dance Company' which teaches his style of dance. Mamata Shankar too, came up with her institution 'Udayan Kala Kendra' to carry forward her father's legacy.
Apart from his relatives, his students too are working towards spreading his legacy all over the world. While some do it through their performances, many have started their own dance schools, teaching young aspirants Uday Shankar's way of dance. Among his prominent students Shanti Bardhan, Onkar Mullick, Guru Dutt, Lakshmi Shankar and Zohra Sehgal are some worthy names.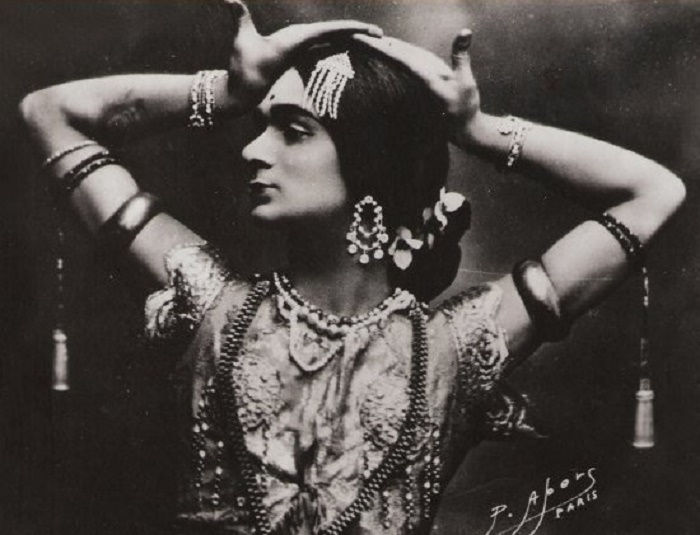 Image Credit:
https://www.pinterest.com/sayakaogawa1401/uday-shankar/