Fact Sheet
Date of Birth: 17 February 1949
Place of Birth: West Bengal
Profession: Career officer for the Indian Audits & Accounts Service (retired), Kathak dancer, author
Spouse: Dr. Herbert Traxl
Children: Erwin Ishan Traxl    
Father: Narayan
Mother: Lalita Narayan
Awards: Padma Shri (1992), Sangeet Natak Akademi Award (1999), Parishad Samman by Delhi government, Bihar Gaurav Puraskar (1985)
Introduction
Among the contemporary Kathak dancers, Shovana Narayan stands out for two major reasons – her ability to effectively perform two distinctive roles with ease and her capability to produce and direct international collaborative works. Much like her guru, Pandit Birju Maharaj, Shovana is famous as both performer and a guru. For most of today's professional and aspiring Kathak dancers, Shovana is a role model, thanks to her unique ability of leading by example. She is also a key factor in giving wings to Birju Maharaj's dream of making Kathak an internationally recognizable dance form. Her efforts to fuse Kathak with other major dance forms like Western Classical Ballet, Tap dance and Spanish Flamenco are exceptional. Shovana is also an acclaimed author and social thinker.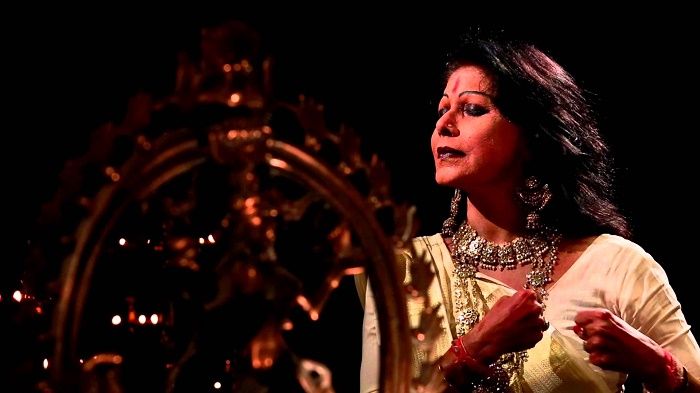 Image Credit:
YouTube.com
Childhood
Shovana Narayan was born into a family which gave importance to both traditional and modern values. While her father was a civil servant, her mother was involved in politics and social work. Quite naturally, a young Shovana was exposed to civil service and social work, both of which would later become a prominent part of her own life. Shovana was also exposed to literature, philosophy, classical dance and classical music at a very young age as these were part of her family's culture. When she was just three years old, she was introduced to Kathak as her mother introduced her to Sadhona Bose, her first guru. The rest as they say is history!
Education
After completing her college education at Miranda House in Delhi, Shovana Narayan went on to complete her master's degree in Physics. In 2001, she completed M. Phil in Social Sciences from Punjab University and in 2008, she successfully completed her MPhil in Defense and Strategic Studies from the University of Madras. She formally learnt Kathak at Kathak Kendra in Delhi and was trained by Pandit Birju Maharaj and Kundanlal Gangani.
Career
Shovana Narayan is the first ever Indian professional dancer who, for a long period of time, combined a full-fledged career as a senior serving civil servant in the Government of India, before retiring from her services in 2010. Her dancing career though is still pretty much alive. After establishing herself as a dancer during the 1970s, Shovana in the last four decades has captivated audiences through numerous dance festivals.
She is known for her strong urge for experimentation. She has set a unique trend by redefining dance and is often considered a living legend in the field of art. Shovana Narayan has also worked with many western dancers and musicians. Some of her choreographed works like 'Moonlight Impressionism' and 'The Dawn After' have been successful in bringing out the true color of different dance and musical forms.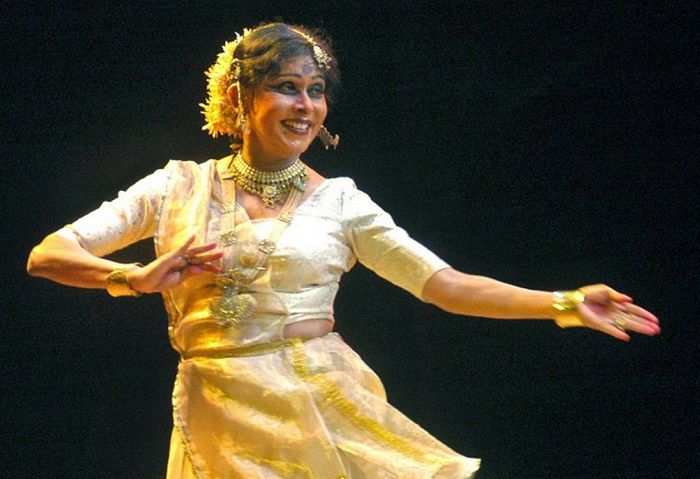 Image Credit:
http://www.thehindu.com/
Contribution
Shovana Narayan created a new and innovative style of performing the art by enriching it with deeper and wider range of expressions and dimensions. As a Creative Director-Producer-Dancer, Shovana has taken Kathak to a whole new level by joining hands with leading dancers of other classical dance forms. While performing at International dance festivals, Shovana made critics and others take note of Kathak by fusing the dance form with Spanish Flamenco and Western Classical Ballet. In 2003, she took care of the opening and closing ceremonies of Abilympics.
With the help of Sanskrit & Epigraphy scholar Dr. K. K. Mishra, Shovana went on to prove the existence of Kathak during 4th Century BC, making the dance form one of the oldest in India. Shovana was instrumental in releasing a dance video titled 'Dance of the Temples' which talks about the legend of Khajuraho temples. She is also the first dancer to have rejuvenated the soliloquy tradition, the narrative tradition of the North-Indian dance form in 'Shakuntala'.
Shovana is also responsible for nurturing a host of young and talented dancers across the country. By infusing modern sensibilities into the age-old dance form, she has introduced Kathak to a lot of young aspirants, making them the future of Kathak in India.
Shovana the Director-Producer
Apart from producing many international works, Shovana has also worked as Creative Director-Producer for many prominent events. During the opening ceremonyof India's 50th Independence Day celebration, she spearheaded the classical dance sequence. She also directed and produced ballets on first war of independence and Guru Gobind Singh's Ter – a centenary celebration. 
Shovana the Organizer
Every year, Shovana organizes a host of events. For the last several years, she has been organizing 'Lalit Arpan Festival', an event dedicated to the young torchbearers of classical arts. For the last twenty years, she has been organizing the Asavari festival, which features maestros of classical arts and an event called 'Rhythm & Joy' which is dedicated to the young learners of Kathak.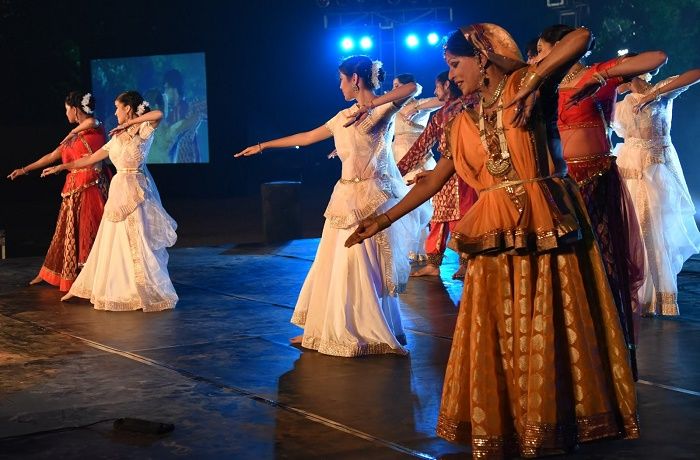 Image Credit: http://delhiculturecomment.blogspot.in
Shovana the Social Thinker
Shovana has always been a compassionate person. Her effort to help the grieving family members of martyrs of the Kargil war was commendable. She also helped people who were affected by tsunami and the Bihar flood. More often than not, Shovana commits herself in solving many social issues like violence against women and issues pertaining to the specially-abled. She was also the first dancer to work on philosophical themes and on the lives of spiritual beings like Vivekananda, Ramana Maharshi, Ramkrishna Paramhansa and Mahatma Gandhi.
Life as a Teacher
Shovana strongly believes that knowledge about classical dance forms and Indian philosophy will establish in a young mind a sense of judiciousness. She said in one of her interviews that practicing classical dance form and understanding philosophy will make a person better. She believes that philosophy and dance forms will make him or her understand the importance of balancing positive and negative factors within us. This is why she infuses this belief into her teachings. Her teachings are not just limited to her students as parents too, benefit from them. She is also a visiting professor in many universities across India and other countries. She is a brilliant speaker and has delivered hundreds of lectures all over the world.
Life Defining Moments
Shovana was good enough to ascend the stage in order to show off her Kathak skills at the age of just four. Though she would be proud of her feat now, a four-year-old's fear of facing hundreds of viewers is inexplicable. But according to her, the fear of facing many was overpowered by the fear of giving up on Kathak. So, she braced herself and finally took the center stage and has never looked back since.
Another life defining moment presented itself to herin the most dreadful way possible when her father passed away in a brutal train accident. What made the whole episode unbearably painful was the fact that she had to search for her father's mortal remains before taking his body to her hometown. Though it remains to be one of her darkest memories, these moments she says, makes a person stronger.
As an Author
The noted Kathak dancer has written many books on dance. Some of her well-known books are:
Indian Classical Dances
Performing Arts in India: A Policy Perspective
Indian Theatre and Dance Traditions
Rhythmic Echoes & Reflections: Kathak
The Dance Legacy of Patliputra
Sterling Book of Indian Classical Dances
Folk Dance Traditions of India
Kathak
Meandering Pastures of Memories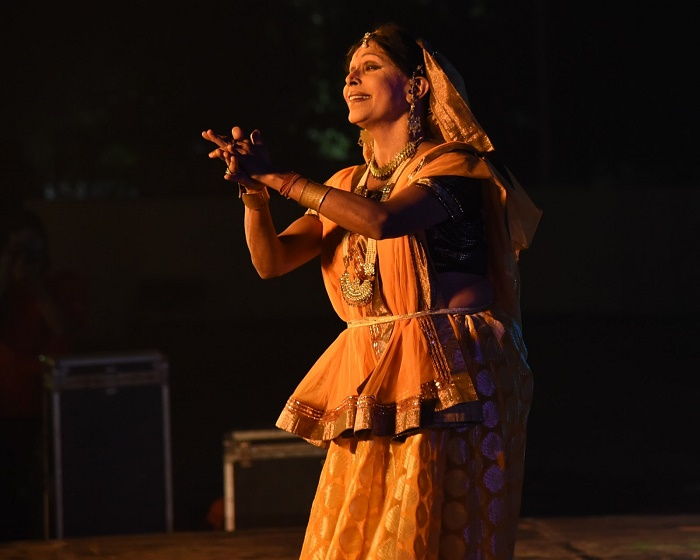 Image Credit:
http://delhiculturecomment.blogspot.in/2015/12/nritya-jyoti.html
Awards
Shovana Narayan has been conferred with numerous awards including the Padmashri Award for excellence and outstanding contribution to dance in 1992 and the Sangeet Natak Akademi award in 1999. She has also been awarded with Rajiv Smriti Puraskar, Indira Priyadarshini Samman, Rotary International Award and Japan's Oisca Award among many other awards. In total, this multi-faceted celebrity holds over 30 international and national awards.
Personal Life
Shovana is married to Dr. Herbert Traxl, a former Austrian ambassador. Their son, Erwin Ishan Traxl, is currently stationed in the USA, where he is practicing law after a brief stint at the Austrian courts. Apart from dancing on various stages throughout the world, she spends time by writing. Ask her if she would have become a writer if not a Kathak dancer and her response would be, she wouldn't have become anything without Kathak, for the classical dance form is the very way of her life.