Date of Birth: December 26, 1914
Place of Birth: Hinganghat, Wardha, Maharashtra
Parents: Devidas Amte (Father) and Laxmibai (Mother)
Spouse: Sadhana Guleshastri
Children: Dr. Prakash Amte and Dr. Vikas Amte
Education: Wardha Law College
Movement: Indian Freedom Movement, Anandwan, Bharat Jodo, Lok Biradri Prakalp, Narmada Bachao Andolan
Religious Views: Hinduism
Died: February 9, 2008
Place of death: Anandwan, Maharashtra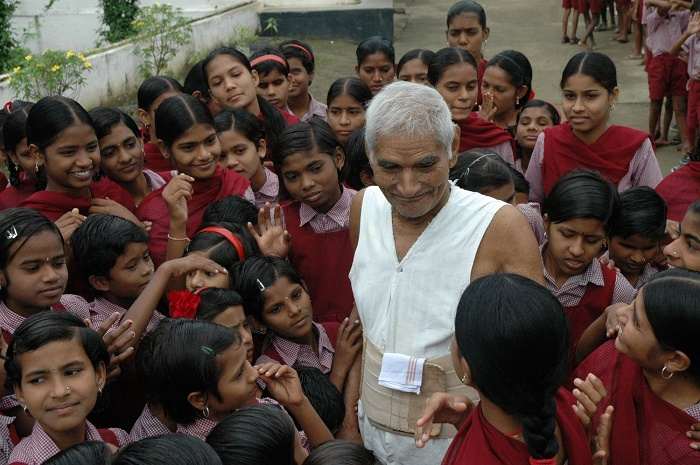 Image Credit:
anandwan.in
Murlidhar Devidas Amte, better known as Baba Amte was an Indian social worker and activist who worked for the empowerment of poor suffering from leprosy. From a child born with a silver spoon, Baba Amte dedicated his life to serve the downtrodden people of the society. He was influenced by the words and philosophy of Mahatma Gandhi and left his successful law practice to join India's struggle for independence. Baba Amte dedicated his life to serving humanity and he moved forward with the motto "Work Builds; Charity Destroys". Baba Amte formed Anandwan (Forest of Joy), to serve the people suffering from leprosy. He was also associated with other raging social and environmental issues like the Narmada Bachao Andolan (NBA). For his humanitarian work, he received a number of prestigious awards including the Ramon Magsaysay Award in 1985.
Early Life and Education
Muralidhar Devidas Amte, popularly known as Baba Amte, was born on December 26, 1914 in Hinganghat, Wardha district in Maharashtra. He was the eldest son of Devidas and Laxmibai Amte. His father Devidas was a powerful bureaucrat with the pre-independence British administration and a wealthy landowner in the Wardha district. Being the first child of an affluent family, Muralidhar was born amidst much affection and was never denied a single thing by his parents since childhood. His parents lovingly called him 'Baba' and the name stuck with him. At a very young age, Baba Amte owned a gun and used to hunt wild boar and deer. Later, he went on to own an expensive sports car, cushioned with panther skin. Amte studied law and earned his LLB degree from Law College in Wardha. He set up a law practice in his native town which soon became successful.
In 1946, Baba Amte married Sadhana Guleshastri. She was also a believer of humanity and always supported Baba Amte in his social work. She was popularly known as Sadhnatai. 'Tai' in Marathi language means "elder sister". The couple had two sons, Prakash and Vikas, both of whom were doctors and followed in their father's footsteps of keeping up with his altruistic vision of helping the poor.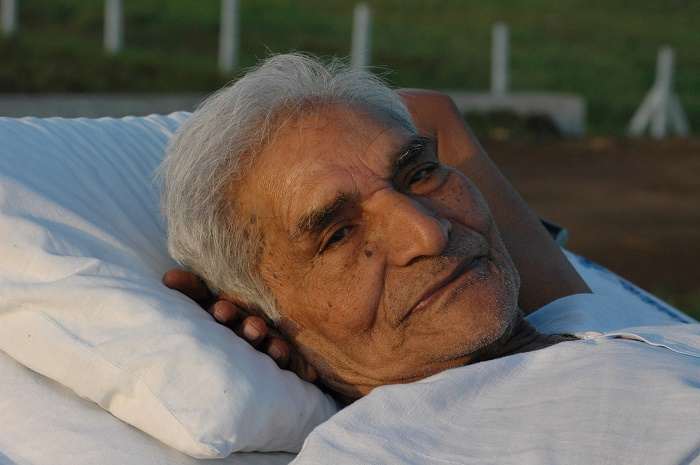 Image Credit: https://lh3.googleusercontent.com/-diLgCRIQDI0/WJB8wUfo5YI/AAAAAAAAAiA/V65iSbwUdY4mSbH2ULnQxKyjR5CrBs20ACL0B/h1200/baba-amte1.jpg
Influence of Gandhi
Baba Amte is hailed as the last of the true followers of Gandhi's philosophy. He not only internalised the philosophies directed by the Mahatma, but also embraced the Gandhian way of life. He inherited the Mahatma's spirit of standing up for injustice in society and serving the downtrodden classes. Like Gandhi, Baba Amte was a trained lawyer who initially sought a career in law. Later, just like Gandhi, he was moved by the plight of the poor and ignored people of his country and dedicated his life to their betterment. In search of his true calling, Baba Amte relinquished his ceremonial dress and started working with the rag-pickers and sweepers for some time in Chandrapura district. When Gandhi came to know about Amte's fearless protests against some Englishmen disrespecting women, he gave Amte the title 'Abhay Sadhak'. He later focussed his attention towards serving patients suffering with leprosy and spent most of his life aiming to provide better treatment facilities as well as social awareness towards the disease. 
Role in Indian Independence Movement
Baba Amte was initiated into the Indian Freedom Movement following his mentor Mahatma Gandhi's example. He participated in almost all major movements led by Mahatma Gandhi and organised lawyers to take up defence of the jailed leaders all over India during the Quit India Movement.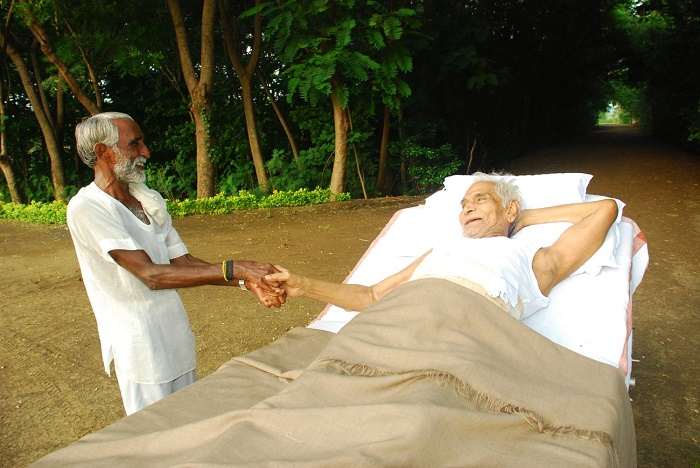 Image Credit:
anandwan.in
Social Activism
Baba Amte, often referred to as the last follower of Mahatma Gandhi, lived and worked following his mentor's life. He led a Spartan life, wearing only Khadi clothes woven in his rehabilitation centre at Anandwan, ate the fruit and vegetables grown in the farms there, and worked towards Gandhi's vision of India, alleviating the sufferings of thousands. 
Working for Leprosy Patients
Baba Amte was moved by the plight and social injustice that leprosy patients faced in Indian society. Suffering from a dreadful disease, they were discriminated against and driven out of the society, which often lead to death due to lack of treatment. Baba Amte set out to work against this belief and create awareness for the disease to banish misconceptions. After pursuing a leprosy orientation course at the Calcutta School of Tropical Medicine, Baba Amte started out on his mission along with his wife, two sons and 6 leprosy patients. He set up 11 weekly clinics and founded 3 ashrams for the treatment and rehabilitation of leprosy patients and people disabled due to the disease. He worked tirelessly to relive patients from pain, with himself attending to them in the clinics. To bust several myths and misconceptions about leprosy being highly contagious he injected himself with the bacilli from a patient. He vociferously spoke against marginalisation of the patients and their treatment as social outcasts. In 1949, he started working towards building the Anandwan, an ashram dedicated towards helping leprosy patients. From under a tree in 1949, to a 250 acre campus in 1951, the Anandwan ashram now houses two hospitals, a university, an orphanage and even a school for the blind.
Today Anandwan has evolved into something rather special. It not only includes patients suffering from leprosy, or disabled thereof, it supports people with other physical disabilities as well as several environmental refugees. Being the largest community of differently-abled people in the world, Anandwan strives to instil a sense of dignity and pride among its inhabitants by building up their self-worth. As a community, the inhabitants work towards maintaining a self-sustainable system, by cultivation and crafts providing the necessary economical backbone.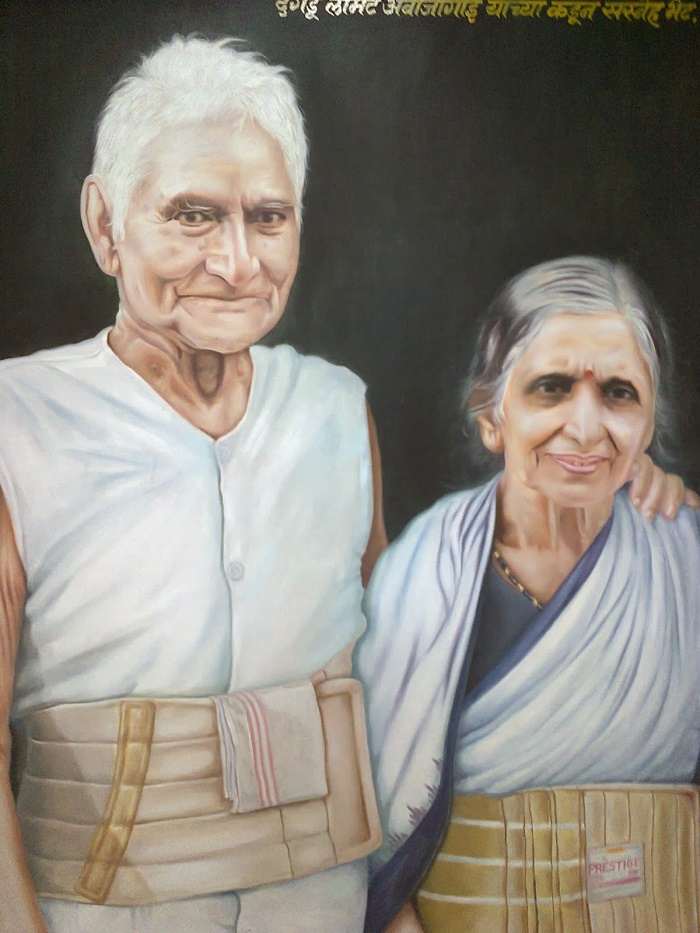 Image Credit:
http://kavyashilpnews.blogspot.in/2011/07/blog-post_3139.html
Lok Biradri Prakalp
In 1973, the Lok Biradri Prakalp, or the Brotherhood of People project was initiated by Baba Amte to induce development among the Madia Gond tribe of Bhamragad taluk in Gadchiroli District of Maharashtra, India. The project involved building of a hospital for the indigenous tribes in the area to provide them with basic healthcare. They also built a school with hostel facility for children to provide education and a centre, teaching livelihood skills and training to the adults. There is also a special project, the animal orphanage, which takes in and cares for the young animals orphaned by the hunting activities of the local tribes. It has been named as Amte's Animal Park. 
Bharat Jodo March
Baba Amte launched the nationwide Bharat Joro Andolan in December 1985 and took up the Bharat Jodo Yatra across India. His goal was to spread a message of peace and unity, unifying the country against communal violence raging across the length and breadth. Amte, along with 116 of his young followers, embarked on a 5,042 km journey starting at Kanyakumari and ending in Kashmir. The march inspired much enthusiasm, re-infusing the countrymen with a sense of oneness.
Narmada Bachao Andolan (NBA)
In 1990, Baba Amte left Anandvan to join Medha Patkar's Narmada Bachao Andolan (Save Narmada Movement). While leaving Anandvan Baba said, "I am leaving to live along the Narmada. Narmada will linger on the lips of the nation as a symbol of all struggles against social injustice." In place of the dams, the Narmada Bachao Andolan demanded for an energy and water strategy based on improving dry farming technology, watershed development, small dams, lift schemes for irrigation and drinking water, and improved efficiency and utilization of existing dams.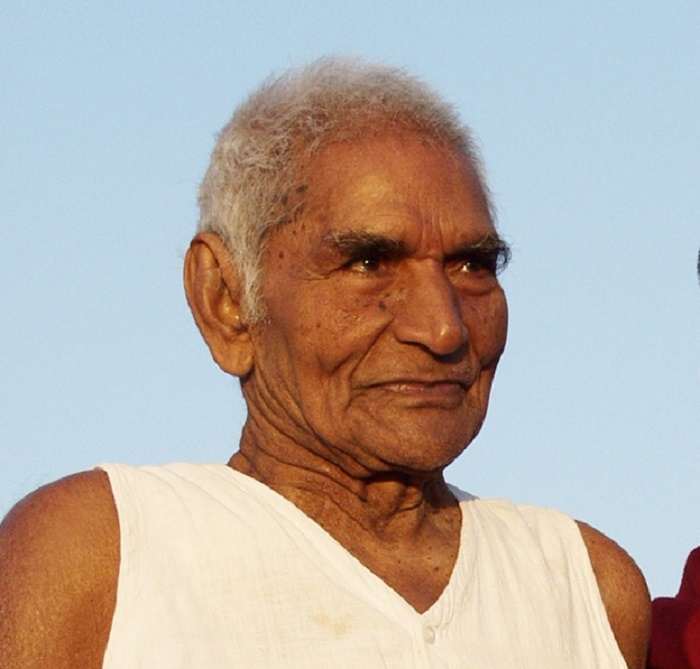 Image Credit: thelogicalindian.com/rewind/murlidhar-devidas-amte-a-social-reformer/
Baba Amte on Youth
Baba wanted the youth to enlighten themselves with knowledge so that they can understand the meaning and importance of India's freedom. Baba had once said, "We must try to understand this power contained in the roots of trees. Only when you will understand this phenomenon, will you find the courage to embrace adventure and perform what needs to be done. Those who want to bring about creative revolution must fully understand this root phenomenon."
Death of Baba Amte
In 2007, Baba Amte was diagnosed with leukemia. After suffering for more than a year, Amte left his mortal body on 9 February, 2008 at Anandwan. Many renowned people from across the world offered their condolence at the death of the great soul. The body of Baba Amte was buried and not cremated.
Awards
Baba Amte's relentless work for the neediest of his countrymen was acknowledged worldwide in the form of prestigious awards and aides, both national and international. He was awarded the Padma Shree in 1971 and the Padma Vibhushan in 1986. He was a proud recipient of the Jamnalal Bajaj Award in 1979 for his work with leprosy patients and Welfare of the disabled award in 1986 for his endevours in Anandwan. He won the Ramon Magsaysay Award in 1985 for his humanitarian activism and the Templeton Prize in 1990. Both these international awards brought him worldwide acclaim. He was awarded the Gandhi Peace Prize in 2000 along with 10 million rupees cash reward which he directed towards his projects.
Legacy
His humanitarian projects have been carried forward by his sons, Dr. Vikash Amte and Dr. Prakash Amte. Dr. Vikas is the chief functionary at Anandwan while Dr. Prakash is associated with the proceedings of the Lok Biradri projects in Hemalkasa.