Date of Birth : 19 November 1917 
Place of Birth : Allahabad, Uttar Pradesh
Parents : Jawaharlal Nehru (father) and Kamala Nehru (mother)
Spouse : Feroze Gandhi
Children : Rajiv Gandhi and Sanjay Gandhi
Education : International School of Geneva, Vishwabharati University, Shantiniketan; Somerville College, Oxford
Association : Indian National Congress
Movement : Indian Independence Movement
Political Ideology : Right winged, Liberal
Religious views : Hinduism
Publications : My Truth (1980), Eternal India (1981)
Passed Away : 31 October 1984
Memorial : Shakti Sthal, New Delhi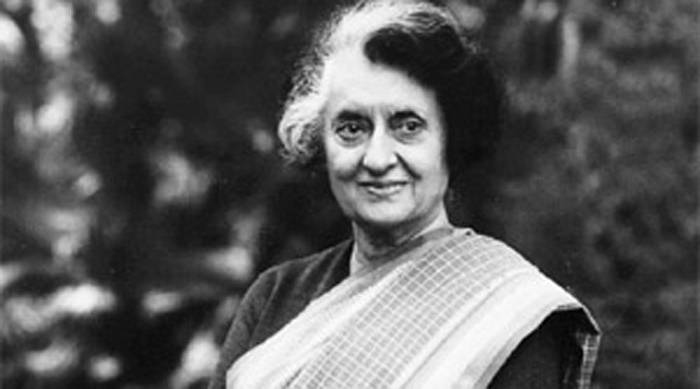 Image Credit:
http://images.indianexpress.com/2016/03/indiragandhi759.jpg
Indira Gandhi was an Indian politician and the only female Prime Minister of the country. Born in the famous Nehru family, she was perhaps destined for an illustrious political career. She served as Prime Minister from 1966 to 1977 and from 1980 until her assassination in 1984. As Prime Minister, Indira was known for centralisation of power and political ruthlessness. Her political career was littered with controversies as well as allegations of highhandedness, corruption and nepotism. She clamped a state of emergency in India from 1975 to 1977. She was also criticized for carrying out the Operation Blue-Star in Punjab that eventually scripted her assassination on 31 October 1984. Indira Gandhi left behind her a lasting political legacy and her family became one of the most prominent political names in India.
Childhood & Early Life
Indira Gandhi was born Indira Nehru on 19 November, 1917, in Allahabad to Kamala and Jawaharlal Nehru. Indira's father, Jawaharlal was a well-educated lawyer and an active member of the Indian Independence Movement. She passed her Metric from Pune University and went to Shantiniketan in West Bengal. She later went on to study in Switzerland and Oxford University in London. Indira then stayed for a few months in Switzerland with her ailing mother. In 1936, after her mother, Kamala Nehru succumbed to tuberculosis, she returned to India. At the time of Kamala's death, Jawaharlal Nehru, was languishing in Indian jails.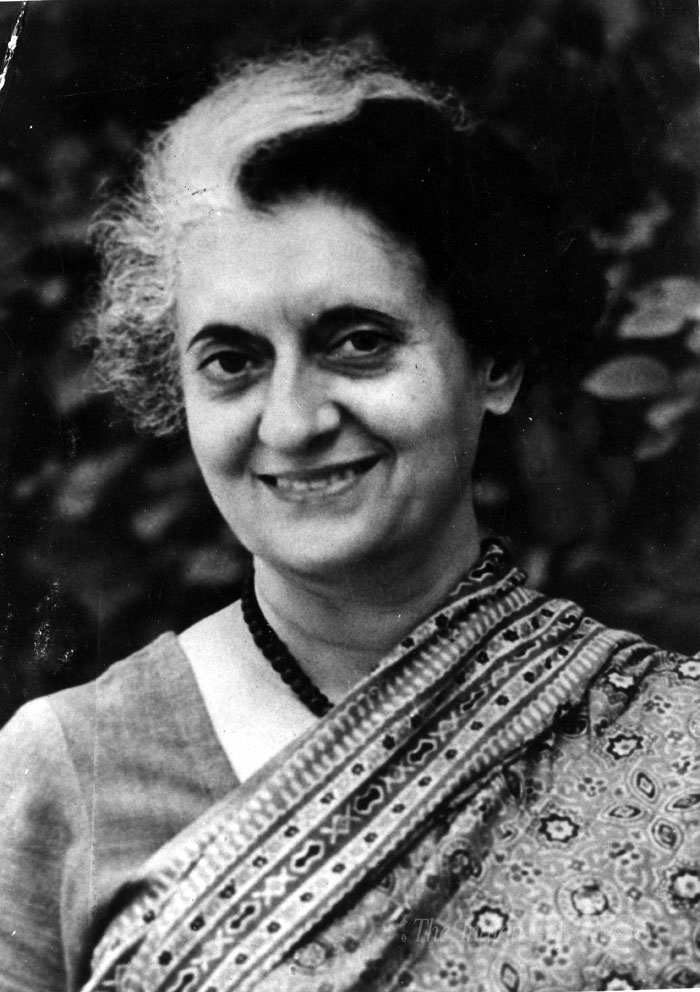 Image Credit:
http://images.indianexpress.com/2014/02/indiragandhi.jpg
Marriage & Family Life
In 1941, despite his father's objections, she married Feroze Gandhi. In 1944, Indira gave birth to Rajiv Gandhi followed two years later by Sanjay Gandhi. During the 1951-52 Parliamentary Elections, Indira Gandhi handled the campaigns of her husband, Feroze, who was contesting from Rae Bareli, Uttar Pradesh. After being elected an MP, Feroze opted to live in a separate house in Delhi.
Feroze soon became a prominent force against the corruption in the Nehru led government. He exposed a major scandal involving prominent insurance companies and the Finance Minister T.T. Krishnamachari. The Finance Minister was considered to be a close aide of Prime Minister Jawaharlal Nehru. Feroze had emerged as a noted figure in the country's political circle. He, with a small coterie of supporters and advisors continued to challenge the Central government. On 8 September 1960, Feroze died after a major cardiac arrest.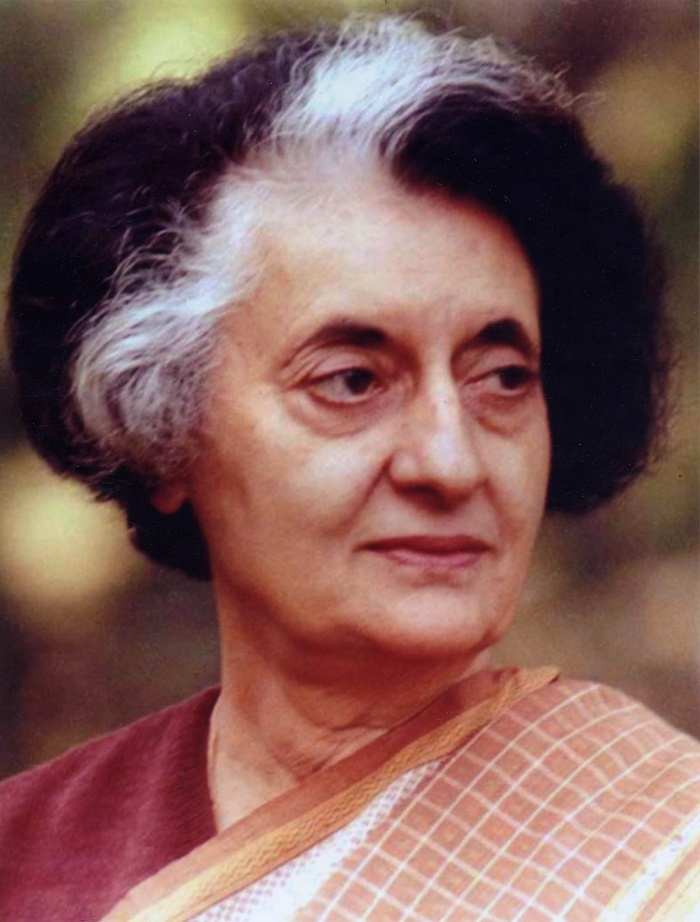 Image Credit:
historyarchaeology.files.wordpress.com/2013/11/indira-gandhi-01-high-res.jpg
Political Career
Early Entry into Politics
Since the Nehru family was the centre of national political activity, Indira Gandhi was exposed to politics from a young age. A leader like Mahatma Gandhi was among the frequent visitors to the Nehru house in Allahabad. After his return to the country, Indira showed keen interest in the national movement. She also became a member of the Indian National Congress. Here, she met Feroze Gandhi, a journalist and key member of the Youth Congress - the youth wing of the Congress Party. After independence, Indira Gandhi's father Jawaharlal Nehru became the first Prime Minister of India. Indira Gandhi decided to shift to Delhi to assist his father. Her two sons remained with her but Feroze decided to stay back in Allahabad. He was working as an editor of 'The National Herald' newspaper founded by Motilal Nehru.
Indira as Congress President
In 1959, Indira Gandhi was elected as the President of the Indian National Congress Party. She was one of the political advisors of Jawaharlal Nehru. After the death of Jawaharlal Nehru on 27 May 1964, Indira Gandhi decided to contest elections and eventually got elected. She was appointed as in-charge of the Information and Broadcasting Ministry under Prime Minister Lal Bahadur Shastri
It was believed that Indira Gandhi was adept at the art of politics and image-making. This is corroborated by an event that took place during the Indo-Pakistani War of 1965. While the war was on, Indira Gandhi went on a holiday trip to Srinagar. Despite repeated warnings by the security forces that Pakistani insurgents had entered very close to the hotel she was staying, Gandhi refused to move. The incident fetched her huge national and international media attention.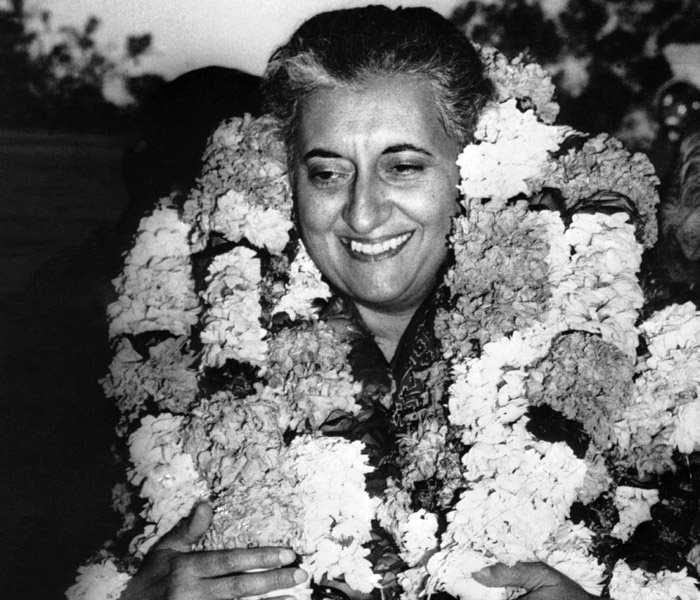 Image Credit: http://drop.ndtv.com/albums/NEWS/gandhilife/8.jpg
First Term as Prime Minister of India
Following the death of Lal Bahadur Shastri on 11 January 1966, in Tashkent, the race to the coveted throne of the Prime Minister began. After much deliberation, Indira was chosen as the Prime Ministerial candidate by the Congress high command solely because they presumed that she could be easily manipulated. She contested and emerged victorious during the interim elections of 1966. Post-election, Mrs. Gandhi showed extraordinary political prowess and elbowed the Congress stalwarts out of power. Some of the most notable achievements of her stint as PM were proposals for the abolition of Privy Purse to former rulers of the Princely states and the 1969 nationalization of the fourteen largest banks in India along with four premium oil companies. She took constructive steps towards food shortage of the country and led the country into the nuclear age with its first underground detonation in 1974.
Indo-Pakistan War in 1971
The 1971 Indo-Pakistan war was the direct after-effect of the Bangladesh Liberation War in East Pakistan, which was brought by the Awami League led by Mujibar Rahman against the military brutality launched by the Pakistan President Yahya Khan. The military specifically targeted the Hindu minority population and committed atrocious acts of torture throughout the country. As a result, about 10 million East Pakistani citizens fled the country and sought refuge in India. The overwhelming refugee situation prompted Indira Gandhi to support Awami League's struggle for freedom against West Pakistan. India provided logistical support and also sent troops to fight against West Pakistan. The war concluded on 16 December 1971 in Dhaka, after the Eastern Command of the Pakistani Armed Forces signed the Instrument of Surrender and that marked the birth of the new nation of Bangladesh. India's triumph in the war of 1971 against Pakistan enhanced the popularity of Indira Gandhi as a shrewd political leader.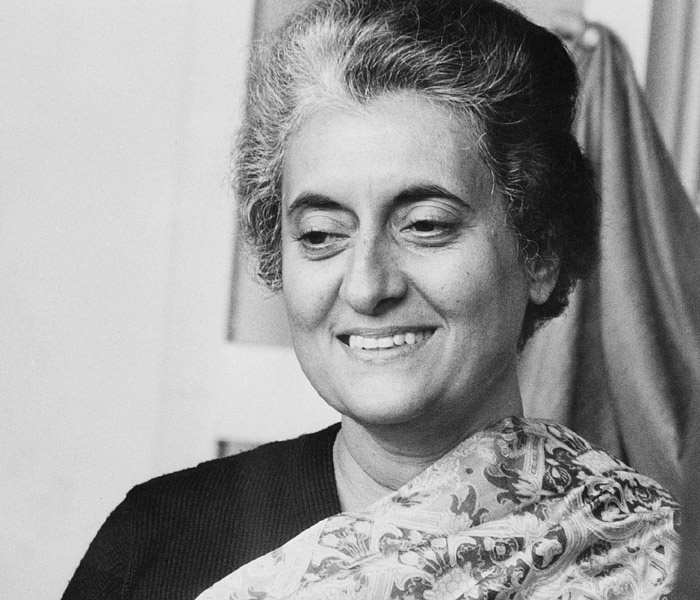 Image Credit: http://drop.ndtv.com/albums/NEWS/gandhilife/1.jpg
Imposition of Emergency
In 1975, the Opposition parties and social activists staged regular demonstrations against the Indira Gandhi-led Central government over rising inflation, the poor state of economy and unchecked corruption. The same year, Allahabad High Court ruled that Indira Gandhi had used illegal practices during the last election and this added fuel to the existing political fire. The verdict ordered her to vacate her seat, immediately. The agitation and anger of the people intensified. Mrs. Gandhi instead of resigning declared "an emergency, due to the turbulent political situation in the country" on 26 June, 1975.
During the state of emergency, her political foes were imprisoned, constitutional rights of the citizens were abrogated, and the press was placed under strict censorship. The Gandhian socialist, Jaya Prakash Narayan and his supporters sought to unify students, peasants and labor organizations in a 'Total non-violent Revolution' to transform Indian society. Narayan was later arrested and jailed.
Fall from Power and Role as Opposition
During the state of emergency, her younger son, Sanjay Gandhi, began to run the country with full-authority and ordered forceful removal of slum dwellings, and started a highly unpopular forced sterilization program, which was aimed at curbing India's growing population.
In 1977, confident that she has snuffed the opposition, Indira Gandhi called for elections. She was thrashed by the emerging Janata Dal combine, led by Morarji Desai and Jai Prakash Narayan. Congress managed to win only 153 Lok Sabha seats, as compared to 350 seats it had grabbed in the previous Lok Sabha.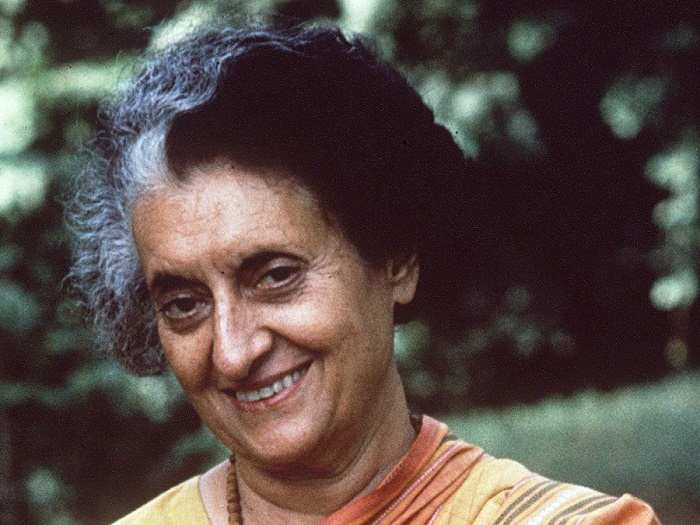 Image Credit: http://www.thefamouspeople.com/profiles/images/indira-gandhi-14.jpg
Second Term as Prime Minister of India
With so little in common among the allies of the Janata Party, the members were busy in internal strife. In an effort to expel Indira Gandhi from the Parliament, the Janata government ordered to arrest her. However, the strategy failed disastrously and gained Indira Gandhi sympathy from the people who had considered her as an autocrat just two years back. In the 1980 elections, Congress returned to power with a landslide majority and Indira Gandhi returned as Prime Minister of India once again. Experts viewed the victory of the Congress as a result of inefficient and ineffective "Janata Party".
Operation Blue Star 
In September 1981, a Sikh militant group demanding "Khalistan" entered into the premises of the Golden Temple, Amritsar. Despite the presence of thousands of civilians in the Temple complex, Indira Gandhi ordered the Army to barge into the holy shrine to carry out Operation Blue Star. The army resorted to heavy artillery including tanks and cannons which although led to subduing of the militant threat, also claimed lives of innocent civilians. The act was viewed as an unparalleled tragedy in the Indian political history. The impact of the onslaught increased the communal tensions in the country. Many Sikhs resigned from the armed and civil administrative office and also returned their government awards in protest. Indira Gandhi's political image was tarnished heavily.
Assassination
On 31 October 1984, Indira Gandhi's bodyguards, Satwant Singh and Beant Singh fired a total of 31 bullets on Indira Gandhi from their service weapons as a revenge of the Golden Temple assault at her residence - 1, Safdarjung Road in New Delhi and she succumbed to her injuries.