Date of Birth: 23 July 1856
Place of Birth: Ratnagiri, Maharashtra
Parents: GangadharTilak (father) and Parvatibai (mother)
Spouse: Tapibai renamed Satyabhamabai
Children: Ramabai Vaidya, Parvatibai Kelkar, Vishwanath Balwant Tilak, Rambhau Balwant Tilak, Shridhar Balwant Tilak, and Ramabai Sane.
Education: Deccan College, Government Law College.
Association: Indian National Congress, Indian Home Rule League, Deccan Educational Society
Movement: Indian Independence Movement
Political Ideology: Nationalism, Extremism.
Religious Beliefs: Hinduism
Publications: The Arctic Home in the Vedas (1903); Srimad Bhagvat Gita Rahasya (1915)
Passed Away: 1 August 1920 
Memorial: Tilak Wada, Ratnagiri, Maharashtra
Bal Gangadhar Tilak was an Indian social reformer and freedom activist. He was one of the prime architects of modern India and probably the strongest advocates of Swaraj or Self Rule for India. His famous declaration "Swaraj is my birthright, and I shall have it" served as an inspiration for future revolutionaries during India's struggle for freedom. The British Government termed him as the "Father of Indian Unrest" and his followers bequeathed upon him the title of 'Lokmanya' meaning he who is revered by the people. Tilak was a brilliant politician as well as a profound scholar who believed that independence is the foremost necessity for the well being of a nation. 
Childhood & Early Life 
Keshav Gangadhar Tilak was born on July 22, 1856 in a middle class Chitpavan Brahmin family in Ratnagiri, a small coastal town in south-western Maharashtra. His father, Gangadhar Shastri was a noted Sanskrit scholar and school teacher at Ratnagiri. His mother's name was Paravti Bai Gangadhar. Following his father's transfer, the family shifted to Poona (now Pune). In 1871 Tilak was married to Tapibai who was later rechristened as Satyabhamabai.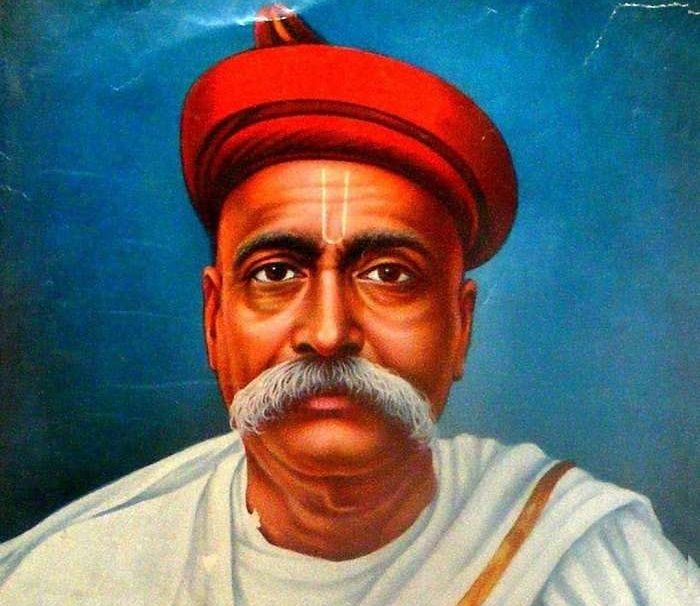 Image Credit:
columbia.edu
Tilak was a brilliant student. As a child, he was truthful and straightforward in nature. He had an intolerant attitude towards injustice and had independent opinions from an early age. After graduating from Deccan College, Pune, in 1877 in Sanskrit and Mathematics, Tilak studied L.L.B. at the Government Law College, Bombay (now Mumbai). He received his law degree in 1879. After finishing his education, he started teaching English and Mathematics at a private school in Poona. Following a disagreement with the school authorities he quit and helped found a school in 1880 that laid emphasis on nationalism. Though, he was among India's first generation of youths to receive a modern, college education, Tilak strongly criticised the educational system followed by the British in India. He protested against the unequal treatment of the Indian students compared to their British peers and its total disregard for India's cultural heritage. According to him, the education was not at all adequate for Indians who remained woefully ignorant about their own origins. He started the Deccan Educational Society with college batchmates, Vishnu Shastry Chiplunkar and Gopal Ganesh Agarkar for the purpose of inspiring nationalist education among Indian students. Parallel to his teaching activities, Tilak founded two newspapers 'Kesari' in Marathi and 'Mahratta' in English.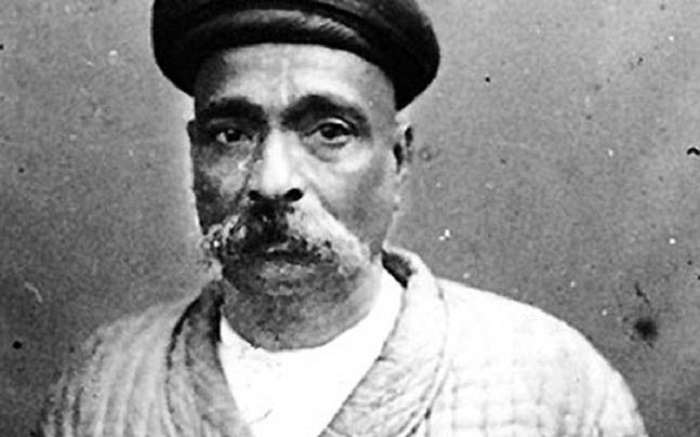 Image Credit: media2.intoday.in/indiatoday/images/stories/tilak_647_080115025459.jpg
Political career
Indian National Congress
Gangadhar Tilak joined the Indian National Congress in 1890. He soon started vocalizing his strong opposition to the moderate views of the party on self-rule. He maintained that simple constitutional agitation in itself was futile against the British. This subsequently made him stand against the prominent Congress leader, Gopal Krishna Gokhale. He wanted an armed revolt to broom-away the British. Following the partition of Bengal by Lord Curzon, Tilak wholeheartedly supported the Swadeshi (Indigenous) movement and Boycott of British goods. But his methods also raised bitter controversies within the Indian National Congress (INC) and the movement itself. 
Due to this fundamental difference in outlook, Tilak and his supporters came to be known as the extremist wing of Indian National Congress Party. Tilak's endeavours were supported by fellow nationalists Bipin Chandra Pal of Bengal and Lala Lajpat Rai of Punjab. The trio came to be popularly referred to as the Lal-Bal-Pal. In the 1907 national session of the Indian National Congress, a massive trouble broke out between the moderate and extremist sections of the Indian National Congress Party. As a result of which, the Congress split into two factions.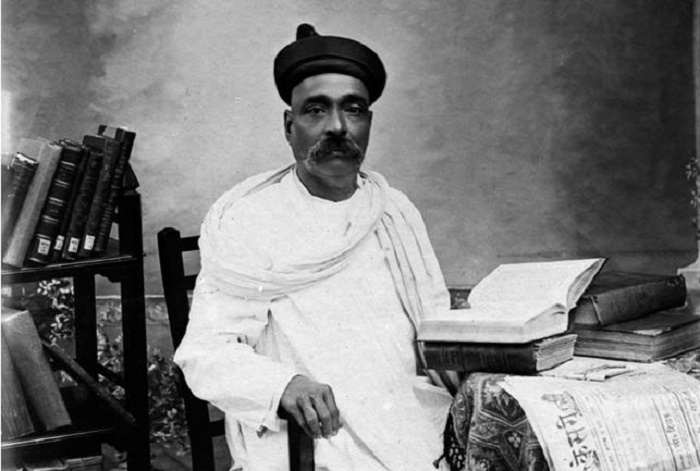 Image Credit: sahisamay.com/wp-content/uploads/2015/10/bal_b_23.jpg
Imprisonment
During 1896, an epidemic of bubonic plague broke out in Pune and the adjacent regions and the British employed extremely rigorous measures to contain it. Under directives from Commissioner W. C. Rand, the police and the army invaded private residences, violated personal sanctity of individuals, burned personal possessions and prevented individuals to move in and out of the city. Tilak protested against the oppressive nature of the British efforts and wrote provocative articles on it in his newspapers.
His article inspired the Chapekar brothers and they carried out assassination of Commissioner Rand and Lt. Ayerst on June 22, 1897. As a result of this, Tilak was imprisoned for 18 months on Sedition charges for inciting murder.
During 1908-1914, Bal Gangadhar Tilak spent had to undergo six years of rigorous imprisonment in Mandalay Jail, Burma. He openly supported the revolutionaries Khudiram Bose and Prafulla Chaki's efforts to assassinate Chief Presidency Magistrate Douglas Kingsford in 1908. He continued to write during his years of imprisonment and the most prominent of which is Gita Rahasya.
Following his growing fame and popularity, the British government also tried to stop the publication of his newspapers. His wife died in Pune while he was languishing in Mandalay prison.
Tilak and All India Home Rule League
Tilak returned to India in 1915 when the political situation was fast changing under the shadow of the World War I. There was unprecedented celebration after Tilak was released. He then returned to politics with a mellowed down outlook. Deciding to re-unite with his fellow nationalists, Tilak founded the All India Home Rule League in 1916 with Joseph Baptista, Annie Besant and Muhammad Ali Jinnah. By April 1916, the league had 1400 members that increased to 32,000 by 1917.
He rejoined the Indian National Congress but could not bring about reconciliation between the two opposite-minded factions.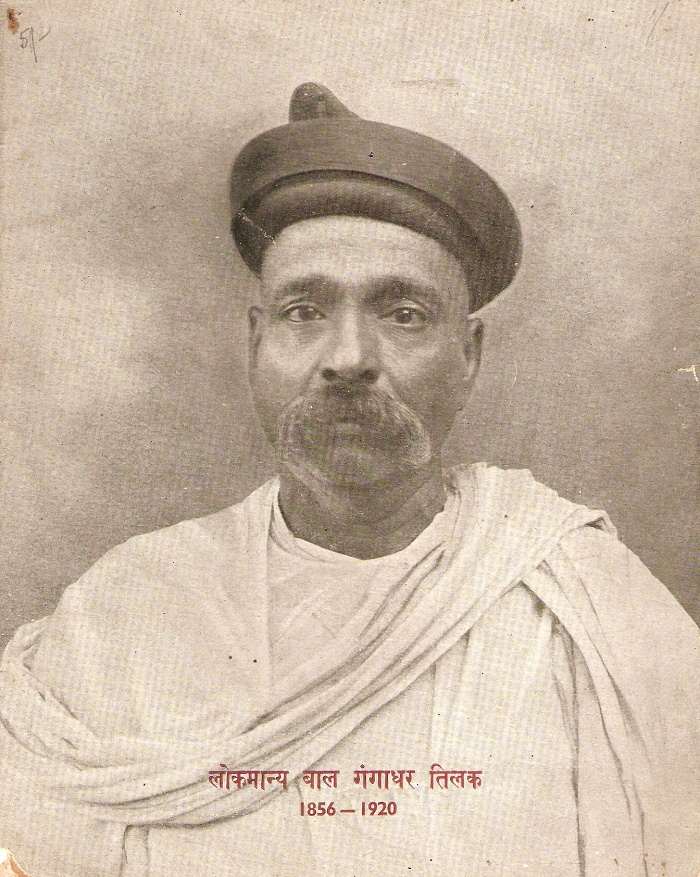 Image Credit:
indianstampghar.com/wp-content/uploads/2008/10/scan0043.jpg
Newspapers
Towards his nationalistic goals, Bal Gangadhar Tilak published two newspapers -'Mahratta' (English) and 'Kesari' (Marathi). Both the newspapers stressed on making the Indians aware of the glorious past and encouraged the masses to be self reliant. In other words, the newspaper actively propagated the cause of national freedom.
In 1896, when the entire nation was gripped by the famine and plague, the British government declared that there was no cause for anxiety. The government also rejected the need to start a 'Famine Relief Fund'. The attitude of the government was severely criticized by both the newspapers. Tilak fearlessly published reports about the havoc caused by famine and plague and the government's utter irresponsibility and indifference. 
Social Reforms
After completing his education, Tilak spurned the lucrative offers of government service and decided to devote himself to the larger cause of national awakening. He was a great reformer and throughout his life he advocated the cause of women education and women empowerment. Tilak educated all of his daughters and did not marry them till they were over 16. Tilak proposed Grand celebrations on 'Ganesh Chaturthi' and 'Shivaji Jayanti'. He envisioned these celebrations inciting a sense of unity and inspiring nationalist sentiment among Indians. It is a sheer tragedy that for his allegiance towards extremism, Tilak and his contribution were not given the recognition, he actually deserved. 
Death
Tilak was so disappointed by the brutal incident of Jalianwala Bagh massacre that his health started declining. Despite his illness, Tilak issued a call to the Indians not to stop the movement no matter what happened. He was raring to lead the movement but his health did not permit. Tilak suffered from diabetes and had become very weak by this time. In mid-July 1920, his condition worsened and on August 1, he passed away.
Even as this sad news was spreading, a veritable ocean of people surged to his house. Over 2 lakh people gathered at his residence in Bombay to have the last glimpse of their beloved leader.
Legacy
Although Tilak nurtured strong Nationalist sentiments, he was a social conservative. He was a devout Hindu and spent a lot of his time writing religious and philosophical pieces based on Hindu Scriptures. He was one of the most popular influencers of his time, a great orator and strong leader who inspired millions to his cause. Today, Ganesh Chaturthi, started by Tilak, is considered as the prime festival in Maharastra and adjacent states. Tilak has featured in a number of biographies for being an iconic figure of Indian Freedom struggle. The Marathi newspaper started by Tilak is still in circulation although now it is a daily instead of a weekly during Tilak's time.